During these hot days, the student of Nankai University's colleges and schools took advantage of the summer holidays, walking away from the textbooks and entering the society. The social practice teams went to Henan, Chengdu, Guizhou, and other cities, where the students are passing meaningful and colorful summer holidays.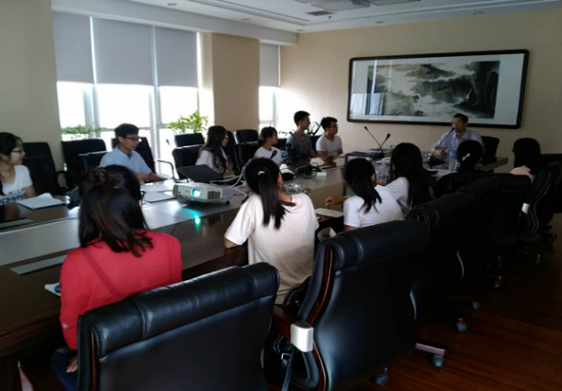 Recently, to further promote "Nankai University's Lighthouse Project", Nankai University started to integrate social resources, visit employment units, and actively create career opportunities and internships for its students. Thanks to the support of Nankai University's Career Center, College of Electronic Information and Optical Engineering's Business Research and Practice Team started to investigate Beijing and Tianjin's situation during the summer semester. The team visited 9 companies and interviewed 12 alumni and high-level managers.
The team visited famous enterprises, including Tsinghua Tongfang, Coca Cola, ZTE Ltd., and so on. At the same time, thanks to the support of Beijing Alumni Association, the team interviewed the high-level managers of AA Accelerator, Uthing, Ispa, Moment Camera, Ryklin, davdian.com, Huiyuan Network, China Mobo, Angel Plus, and so on. Visits and interviews lasted four days: during this period, by visiting and investigating, the students had the chance to know the culture of the companies, get in touch with many experts from different fields and industries, and widen their horizons. During discussions and interviews with the alumni, the students did not only learn about the experiences of successful people, but they also realized the gap between university studies and real life.
College of Electronic Information and Optical Engineering's Business Research and Practice Team continued to investigate the situation of Beijing and Tianjin for more than a decade. By offering services aimed at developing students' career and employment guidance, the team effectively strengthened the connections among alumni, enterprises and colleges, expanded the employment market, and provided more internships and opportunities for the students.
Translated by Shi Yuchen
Proofread by Letizia Vallini