In order to strengthen the prevention and control of Novel Coronavirus Pneumonia, to ensure the normal operation of school teaching and other work, to ensure no suspension of classes, no extension of learning, the relevant matters are hereby notified as follows:
Ⅰ. Undergraduate Teaching. The online course began on February 17. Undergraduate courses are taught by SPOC, live online lectures, moocs, virtual simulation experiment teaching projects, and teachers will independently guide graduation theses for the students. For the teaching content that is difficult to carry out online, the teaching task can be completed by focusing on making up lessons during holidays and weekends after this semester begins in campus. According to the needs of online teaching, the time of course add-and-drop in this semester is adjusted to: 14:00 on February 14th to 12:00 on February 21st. Please pay attention to the latest notices issued by WeChat official accounts of Nankai University and the dean's office.
Ⅱ. Postgraduate Teaching. Since February 17, online teaching and learning have been carried out on the platform of Xuetangx + Rain Classroom. The school has opened the course selection system in advance. Students who have not completed the course selection in the spring semester need to log in the graduate course selection system as soon as possible. If it results inconvenient to conduct online learning through the platform, teachers will flexibly choose other ways to carry out teaching work. For some courses that cannot be taught online (such as physical education, experimental and practical courses) and professional practice, remedial courses will be adopted to make up the teaching time after the actual semester begins. Graduate students should maintain close contact with tutors and make use of the university's open network resources to carry out scientific research. Tutors should give full play to the role of the first responsible person for the cultivation of graduate students, keep in touch with the graduate students under guidance regularly, strictly check the academic progress, academic achievements and academic level of the graduate students, and do a good job in answering questions for online learning and guiding the dissertation.
Ⅲ. Degree Work. The university will delay the thesis examination, evaluation, defense and degree awarding according to the epidemic situation. The duplicate checking, examination and defense of graduates' dissertations will be conducted by means of online vertification, platform examination and mail examination, etc. In addition, the organization of defense and specific requirements will be notified separately. The university will ensure that eligible students graduate and obtain degrees on schedule.
Iv. Use of Book Resources
1. Open VPN resources. In order to facilitate access to relevant network resources by teachers and students located off-campus, the school will keep SSLVPN and WEBVPN systems open at the same time for teachers and students to choose. Please visit for detailed description: https://xxb.nankai.edu.cn/2020/0128/c4994a264648/page.htm
2. The library offers free database service for a limited time (no VPN, direct access)
Please visit: https://mp.weixin.qq.com/s/HmXyonkQVqlRDq3UHvpPIw
Ⅴ. Employment Work
1. Fresh graduates should log in the employment management website (careers.nankai.edu.cn) to complete the online signing process and communicate with counselors to ensure the online review is completed on time. Students who need to go through the employment procedures offline during the winter vacation should contact with the counselor, who will invite them to enter the WeChat group of Nankai 2020 winter vacation employment file procedures, and leave a message for consultation in the group to arrange the processing time.
2. Fresh graduates can look up the recruitment information and send out resumes through the website (careers.nankai.edu.cn) and WeChat official accounts including NKU Career and Student Career Center of Nankai University , etc. The university will hold online double election meetings from March 1st to March 30th. Please actively log in the above website to participate.
3. The university will hold online employment training regularly. The training content includes skills for resume making and Internet interview, and tutoring for National Civil Servants Examination, Provincial Civil Servants Examination, exams for selected graduates and civilian exams of military, etc. It will be released through NKU Career WeChat official account, college counselors, college employment messengers and other channels.
4. The university will open online career counseling and individual counseling services for career guidance to help fresh graduates relieve the employment pressure and improve their ability to find jobs. Fresh graduates can log in the employment management website of Nankai University to book an appointment to consult.
5. If fresh graduates have other employment-related needs and questions, they can report to the Student Career Center through the counselor, or leave a message or email to career@nankai.edu.cn on the WeChat platform.

NKU Career Student Career Center of Nankai University
WeChat Subscription WeChat Service Account
Ⅵ. Psychological Counseling
The school has opened the WeChat platform of epidemic mental health service for teachers, students and the public. The online psychological communication is conducted by part-time and full-time counselors of psychological counseling center and teachers of Social Psychology Department of Zhou Enlai School Of Government Management.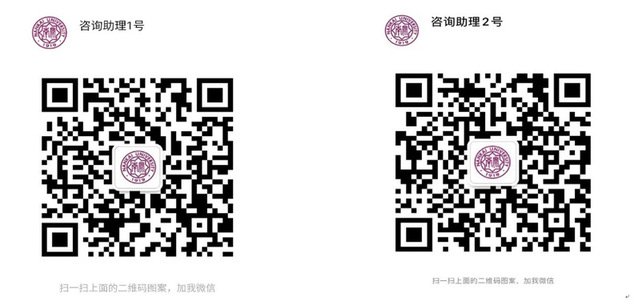 Ⅶ. Information Collection for Epidemic Prevention
At present, the school has completed the school students' basic information collection for epidemic prevention and control. Furthermore, in order to get a more comprehensive and timely understanding of students' health, from February 6th to the end of the epidemic, all students should fill in relevant information through the information system for epidemic prevent and control of Nankai University every day (please pay attention to the reminder of Nankai University Work WeChat). Students must report their information truthfully.
Ⅷ. Special Prompt
At present, the campus is closed for management, and the university requires all students not to return to school in advance during the epidemic prevention and control period. We will inform each student in advance when he/she should return to school. Please return to school in accordance with relevant regulations at that time.
Prevention and control of the epidemic is the most important task at present and everyone is responsible for the task. All teachers, students and staff should fully cooperate with the epidemic prevention work, pay attention to their own protection, develop regular habits of work and rest, maintain a healthy psychological state, keep rational treatment of the epidemic, do not believe and spread rumors. Please be firm in your confidence and work together to win the battle against this epidemic.
Leading group on the prevention and control of
Novel Coronavirus Pneumonia in Nankai University
February 5, 2020