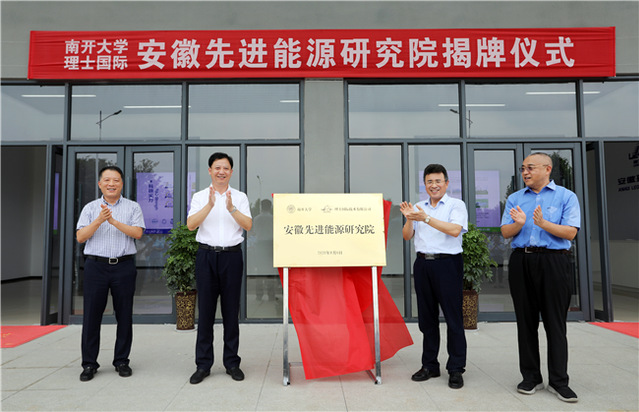 In the morning of August 6, the inauguration ceremony of Anhui Advanced Energy Institute jointly established by Nankai University and Leoch Battery was held in Anhui Leoch New Energy Limited. Mr. Chen Jun, member of the Chinese Academy of Sciences and vice president of Nankai University, Mr. Huang Xiaowu, secretary of Huaibei Municipal Committee, Mr. Zhou Tianwei, member of Huaibei Standing Committee, senior vice mayor of Huaibei City, Mr. Dong Li, chairman of board of Leoch Battery jointly attended the ceremony.
On behalf of Nankai University and its New Energy Research Team, Chen Jun delivered a speech at the ceremony. He stated that energy mix transformation and energy consumption upgrading are important national strategies; new energy development and energy saving technologies are important approaches to practice the concept of Green Development. Nankai University boasts profound experience and fruitful results in new energy research, while Leoch Battery is one of the leading storage battery enterprises in the world. Nankai University will give full play to its advantages in the fields of innovation and talents and will focus on the integration of science and technology and industry and education, strengthen in-depth exchanges between universities and enterprises, accelerate Huaibei's new energy industry and also contribute to the high -quality development of Huaibei's economy.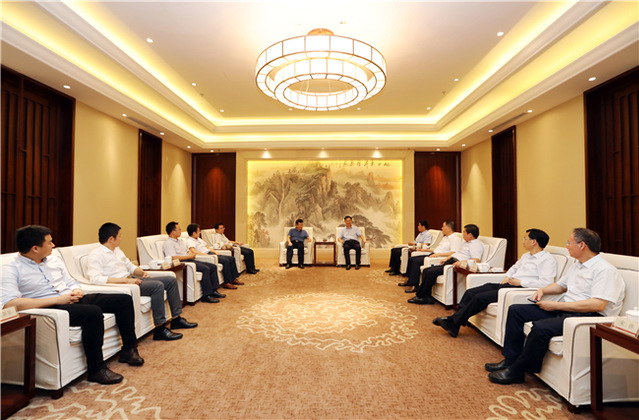 In his address, Mr. Huang Xiaowu expressed his congratulations to the establishment of the institute, on behalf of Huaibei Municipal Committee of the CPC and Municipal Government. He believes that the establishment of the institute represents that Leoch Battery has entered a new phase of technology innovation and is also a concrete action taken by Huaibei City in response to the General Secretary Xi's call to promote the upgrading of the industrial foundation and the modernization of the industrial chain. Dong Li said that Leoch will take advantage of the establishment of the research institute, make practical efforts and strive to turn the company into a world-class battery manufacturer with leading technology as well as make its due contribution to the sustainable development of the local economy.
Listed on the Main Board of the Stock Exchange of Hong Kong Limited in 1999, Leoch is an international new high-tech enterprise engaged in the research, development, manufacture and sales of LEOCH brand lead-acid batteries. After a development of over 2 decades, it has now become the China's leading lead-acid battery manufacturer and the largest lead-acid battery exporter with eight regional production bases in Guangdong, Jiangsu, Anhui, Malaysia, Sri Lanka and India, covering an area of more than 1 million square meters. The enterprise employs more than 10,000 people, including more than 400 technical research and development personnel. Its products are widely used in more than a dozen related industries such as communications, electricity, radio and television, railways, solar energy, UPS, electric vehicles, automobiles, motorcycles, golf carts, forklifts, emergency lights, etc. In recent years, the production and research of lithium ion batteries have also been actively deployed.
(Reported by Junhui Wu, Translated by Guangyu Zheng, Edited by Davide Francolino and JianjingYun)