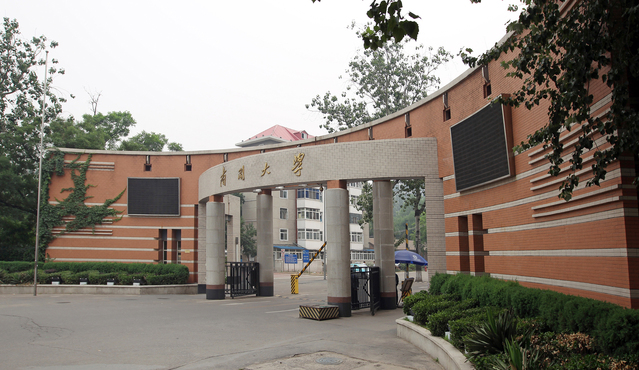 The National Natural Science Foundation of China (NSFC) has recently announced the evaluation result of some projects during the centralized acceptance period in the 2020 NSFC application. 230 projects in Nankai University has been funded, with an increase of 17 projects over the previous year. Among the 230 projects, there were 133 general projects, 78 youth projects, 5 outstanding youth science fund projects, 11 key projects and 3 key international cooperation projects, with a direct fund of 142 million yuan increasing by 12.07% year on year.
In addition to the above projects, Li Landong, Wan Xiangjian and Jiao Lifang from Nankai University were selected into the list of proposed applicants of the National Science Fund for Distinguished Young Scholars in 2020, which has already been published. The evaluation result of the Joint Fund and the National Major Scientific Research Instrument Development Project have not yet been announced.
This year, the NSFC received 269,671 project applications and funded 42,492 projects, with an overall funding rate of 15.76% during the centralized acceptance period; Nankai University applied for 1061 projects during the centralized acceptance period, with an increase of 91 projects over 2019, reaching a higher level.
It is understood that the school has attached great importance to the national fund application in recent years. Relevant persons in charge of the department of scientific research have carried out in-depth mobilization in the school for many times, simultaneously enhanced the ability of the scientific research organization at both the levels of colleges and universities, and strengthened processes of the pre-assessment and pre-defense in order to improve the quality of application. Moreover, the department of scientific research will further rely on the strength of disciplines to improve the work of project organization and tracking service, and carry out the reserve work in advance around key categories and talent projects, while promoting the quality of general and youth projects. According to the existing problems for different colleges, the university will find the starting point of scientific research increment and promote the fund work of the university to make new breakthroughs.
(Reported by Junhui Wu, Translated by Yuhan Xie, Edited by Davide Francolino and JianjingYun)