The China-US University Presidents' Online Forum was held on October 13. Chinese Vice-Premier Sun Chunlan delivered her opening remarks via video.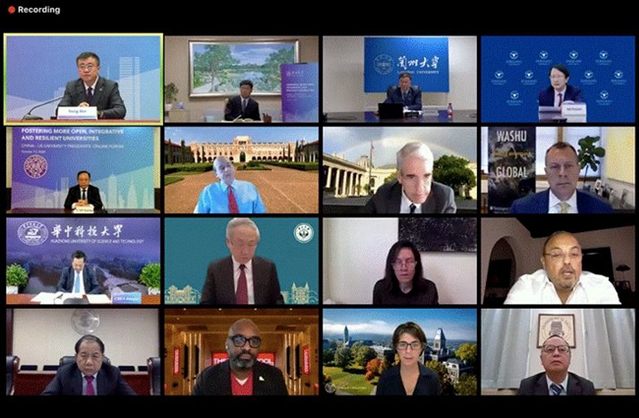 During her speech, Sun noted that higher education is a highlight for Sino-US communication and cooperation; it also plays a positive role in promoting mutual understanding and friendship between the two parts, as well as stimulating development of Sino-US relationship. Following the idea of openness and inclusiveness, the universities of the two countries are hoped to contribute to the better life of the two nations and a more solid community of shared future for mankind. To this end, universities in China and US should seek complementary advantages, expand cooperation fields, enhance cooperation in education, make joint efforts in research and fostering talents, and act as a messenger in the people-to-people exchange.
Themed as "Fostering More Open, Integrative and Resilient Universities", the forum was co-organized by Tsinghua University and Yale University. Twenty presidents of leading universities in China and in the US addressed online keynote speeches under the themes of "Fostering More Open Universities", "Fostering More Integrative Universities" and "Fostering More Resilient Universities".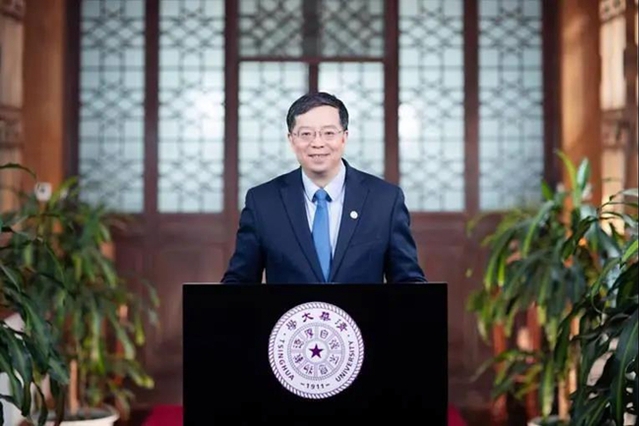 Tsinghua University President Qiu Yong said that universities, the lighthouse of human's civilization, shoulder the responsibilities of imparting knowledge and cultivating talents. All the universities ought to undertake the mission of addressing profound challenges that humanity confronts today, such as global health emergencies, climate change, economic volatility, social inequality, and ecological degradation. Therefore, they need to be more open, integrative and resilient. Higher education should also be integrated by combining in-school classes with after-school ones, domestic resources with foreign ones and online lectures with offline ones. Qiu added that such integration of online and offline activities has already started in the new semester of Tsinghua University and it is believed to become a new trend.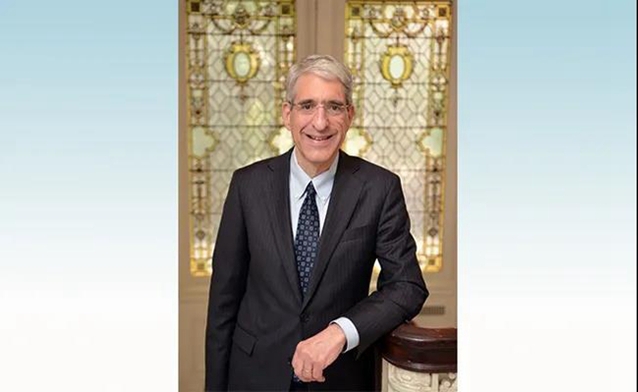 Thereafter, Yale University President Peter Salovey remarked that more open, integrative and resilient universities are sure to base on multinational cooperation. During the process of developing vaccine for COVID-19, universities around the world are sharing their clinical data and research findings for the benefit of the public. Among them, Yale participated in setting up the archives, which now collect over 2,300 results of the coronavirus research, making vital contributions to the prevention and treatment of the pandemic. "The history tells us that the opening and the communication ensuing a crisis are of great importance in resuming global order; and the duty of precipitating such process falls on research universities."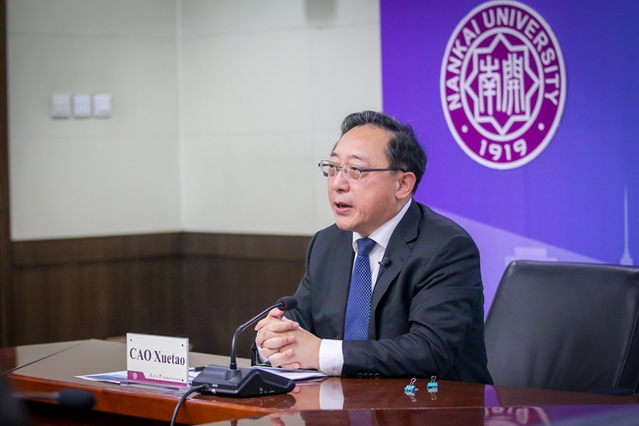 Nankai University President Cao Xuetao delivered a keynote speech in the second session. He said the world is in the middle of the new round of technological and industrial revolution. Meanwhile it is embracing social and cultural diversification, which posed new opportunities and challenges to the reform and development of higher education. Facing the uncertainties brought by the pandemic, only through integrative communication and coordinated development can universities weather the storm and blaze a new trail. Then Cao analyzed three kinds of integration by taking Nankai University's practical international cooperation as an example. They include technology integration that combines the Internet with teaching, target integration that merges discipline with cutting-edge projects and demand integration that ties scientific research with social services. The current regular pandemic prevention proposes new requirements to the development of global higher education. For this purpose, universities worldwide should gather first-rate resources and faculties for outstanding scientific research. Moreover, they should make relentless efforts for the welfare of mankind through close cooperation and integrative development.
Other attendees of the forum included Tsinghua University Vice President Yang Bin, Indiana University President Michael A. McRobbie, Vice President Hannah Buxbaum, Huazhong University of Science and Technology Vice President Chen Jianguo, University of Macau President Song Yonghua, Columbia University Vice President Safwan Masri, Shanghai Jiaotong University President Lin Zhongqin, Sun Yat-sen University President Luo Jun, St. Louis Washington University President Andrew Martin, Vice President Kurt Dirks, Fudan University President Xu Ningsheng, Rice University President David Leebron, Jilin University President Zhang Xi, Syracuse University President Kent Syverud, University of Utah President Ruth Watkins, Cornell University Vice Academic Dean Wendy Wolford, Lanzhou University President Yan Chunhua, Worcester Polytechnic Institute President Laurie Leshin, Zhejiang University President Wu Chaohui and The New School President Dwight McBride. The guests respectively shared their experience and insight on the future development of higher education.
(Reported by Senmao Lin, Photographed by Qiqi Zong, Translated by Cenying Wen, Edited by Davide Francolino and JianjingYun)