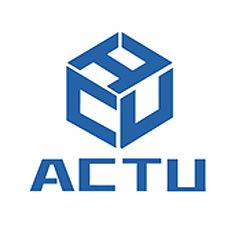 Alliance of China-Thailand Universities (ACTU) is a non-governmental, not-for-profit, non-legal-entity network association established under the China-ASEAN Education Co-operation Week (2019) for the purpose of enhancing China-Thailand University co-operation and exchange. ACTU's core purposes are to:
Promote the spirit of peaceful friendship, openness & containment, learning from each other, and exchange and co-operation.
Establish a platform for China-Thailand higher education institutions, and encourage institutional exchange and co-operation in teaching and research, cultural exchange, policy study, and education services;
Serve the training and development of high-quality human resources with multi-lingual, and cross-discipline abilities and an international vision and competence.
Enhance the understanding and friendship between the peoples of China and Thailand, and contribute to the prosperous development of both countries.