In order to promote the in-depth integration of modern information technology and education and teaching, as well as to build a new intelligent teaching environment, Nankai University prepares to operate 16 seminar intelligence classrooms for teaching in the spring semester of 2021, which will be used both in the public teaching building of Jinnan Campus and the second main building of Balitai Campus.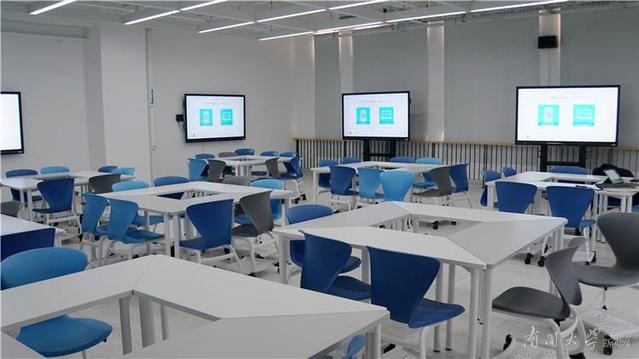 Compared with traditional ones, Intelligence Classrooms reconstruct teaching space and incorporate smart devices. There are irregular desks in group, surrounded by multifunctional chairs with universal wheels, each wall adds multimedia display.
The experience of having classes here is different. Said Liu Mohan, a 2019 undergraduate of the College of Finance, after feeling the charm of smart classrooms when he took the general elective course of Hundred Years of Nankai School History and Culture. Such an environment is conducive to mutual discussion and communication between groups, and the communication between students and teachers is also more convenient; everyone can get personalized suggestions from the teacher. The changes in classroom furnishings have actually brought about an upgrade of the teaching experience. She said amazed.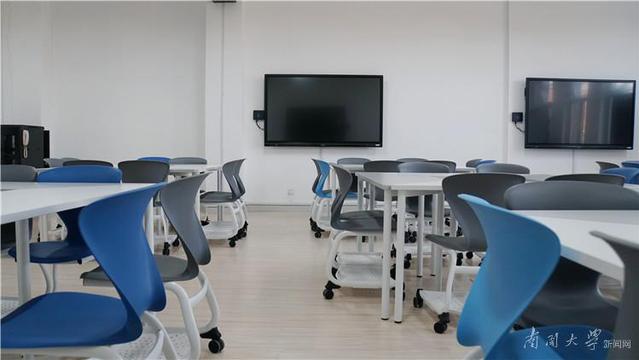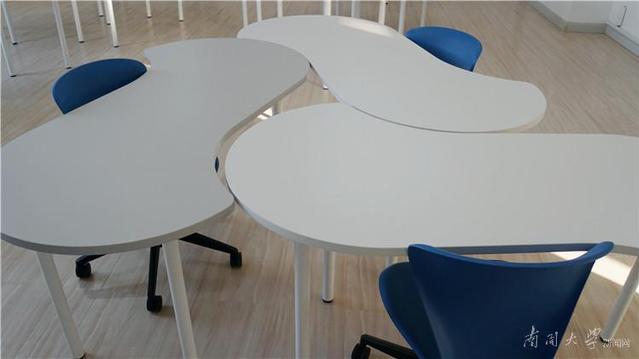 Instead of platforms, intelligence classrooms are equipped with movable devices. Terminal IOT allows a complete visualization in class, and 'immersive' teaching aims to an interactive share between students and teachers. According to the characteristics of the majors, they not only can adjust the furnishings of desks and chairs for different teaching models, but also appreciate class presentations with big-screen, multiscreen and multi-view by multimedia, which can satisfy teaching requirements of group discussion and sharing.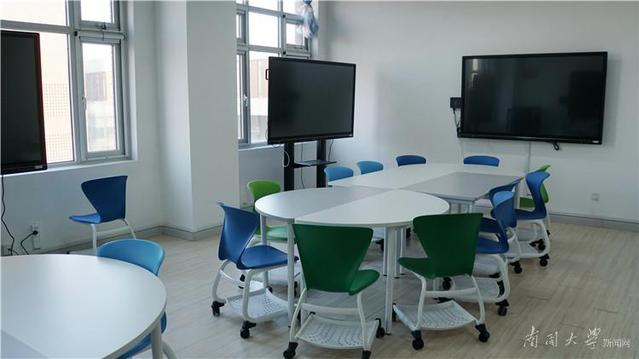 In order to implement the "Plan to Improve the Quality of First-class Undergraduate Education of Nankai University (2019-2021)" (40 rules of Nankai University), in recent years, Nankai University has promoted a deeper integration between modern information technology and teaching and education to construct a new-type smart teaching environment. In the spirit of 'an equal relationship between students and teachers, a complete interaction of the whole class', the school has received some achievements about intelligence teaching environment. The school has successively established 16 seminar classrooms, 92 classrooms for normalized recording and broadcast, 1 classroom for automatic recording and broadcast; 280 Yu classes has been upgraded to 4.0 version, 200-point desktop cloud system has been deployed and 273 teachers' machines in multimedia classrooms have been improved.
On this basis, the school also signed a strategic cooperation agreement with its partners to establish a smart classroom research center to further deepen cooperation and jointly build a sustainable development cooperation mechanism and teaching reform model.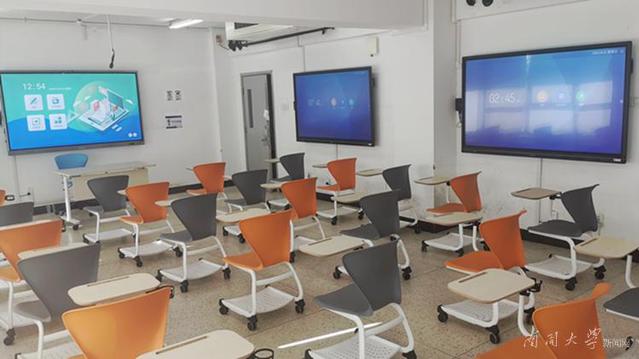 "Apart from upgrading hardware and establishing intelligence classrooms, in order to meet students' needs, we will apply modern information technology to boosting teaching and management reforms, to explore a personalized education, and to promote the implementation of the '40 rules of Nankai University'. We continue to form the 'Teacher-Student Community' where studying is the main focus and teaching is the benefit of both teachers and students. Therefore, all teachers and students will reap the senses of happiness and accomplishment." said the director of the Academic Affairs Office.
(Reported by Fan Lan, Photographed by Ye Tian, Translated by Qi Zhu, Edited by Davide Francolino and JianjingYun)