In order to create a healthy and comfortable living environment, staying away from formaldehyde is becoming more and more people's consumption habit. At the beginning of 2020, a group of students of Nankai University conducted online and offline research on environmental protection. "We collected over 1600 pieces of effective feedback and discovered that the concentration of formaldehyde and other pollutants in many rural families exceeded the standard, due to the use of cheap panels." Tong Miao, a sophomore of the College of Chemistry, is the team leader and the project initiator. Taking the opportunity of the college students' innovation and entrepreneurship competition, 10 undergraduates from different colleges of Nankai University gathered together, giving play to their respective professional strengths and exploring the market of indoor air pollution control.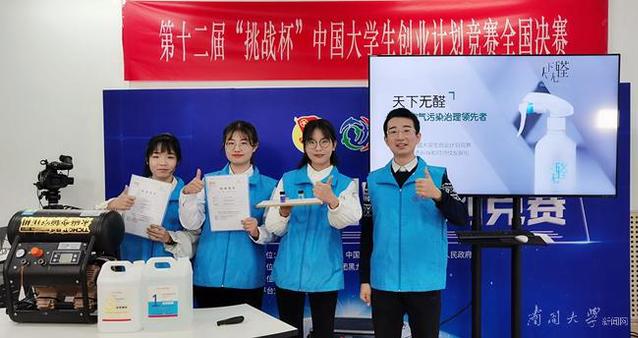 The team made a detailed plan for the development and application of the product, the business model and the sales plan. During the pandemic, team members investigated the sources of indoor pollutants, such as formaldehyde, one by one. They put forward the thoughts that they tailor new efficient formaldehyde removal plan for different families, using the characteristics of different agents that are based on three fundamental types of agents.
"Compared with photocatalyst agents that are popular at present, our plan can raise the decomposition rate of formaldehyde to 93%. We are not only removing formaldehyde, but we can also decompose benzene and other volatile organic compounds. Not only efficiency increases, but costs are also reduced", introduced Tong Miao. Their products and services have been put into trial operation on some e-commerce platforms. At Tianjin, they have provided indoor pollutant control services for many families of the Nankai District and Hexi District. "According to the testing report issued by the authority, we cleared the formaldehyde for an apartment of 115 square meters within two days. The formaldehyde concentration was initially 0.29 mg/m3, 2.625 times higher than the standard. Afterward it was only 0.02 mg/m3, a quarter of the national limit."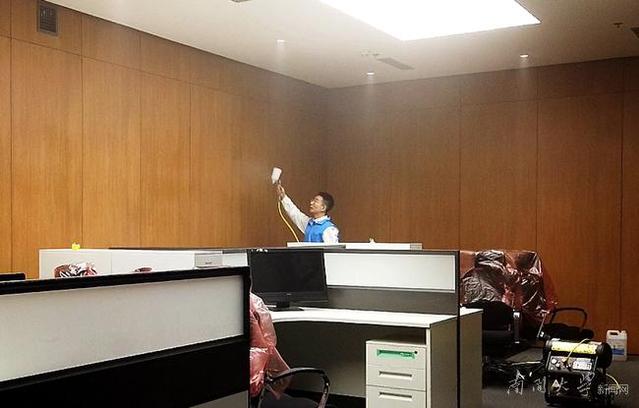 The team is determined to promote its products and experience while continuously gaining lessons. Coincidentally, they came up with the "environment protection + poverty alleviation" business model.
Families returning to small towns can be consumers of the formaldehyde removal market, as well as providers of formaldehyde removal products and services. This intrinsic impetus can make more families pay attention to indoor living conditions and generate employment for the low-income group to help them leading a better life.
Since then, they sowed the seeds of poverty alleviation in their entrepreneurial dreams. They decided to train the low-income group. "We contacted a formaldehyde removal company in Hefei to offer the low-income group a technical guidance for the whole process, from product to service and to the after-sales service. We have already trained 50 people."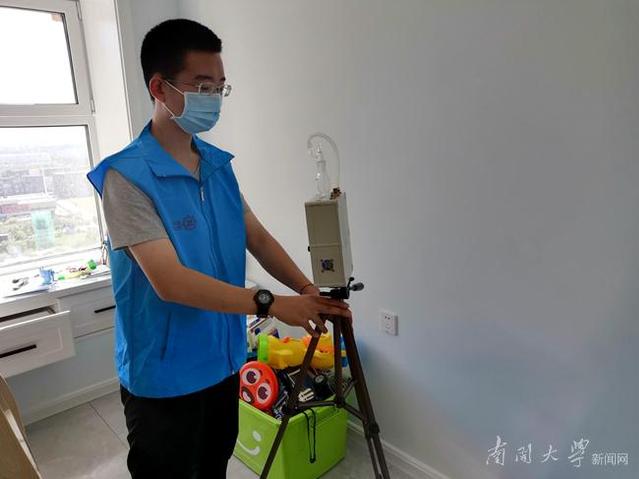 With a keen sense of problem and business acumen, the team created a new "environment protection + poverty alleviation" approach to formaldehyde removal in the small towns. Recently, they have won a silver prize in the 12th "Challenge Cup" Chinese College Students' Entrepreneurial Plan Competition.
"'No formaldehyde in the world' is our original aspiration. We are going to continue this project, to keep upgrading the products and services of indoor air pollution control. In the future, we also want to develop air purifiers, automotive air conditioner filters and other related products. In this way we can give full play to our professional strengths, realizing our personal value, and contributing with our wisdom and talents to the development of our society." The young talents of Nankai University are glowing with ambition.
(Reported by Fang Lan, Translated by Junlin He, Edited by Davide Francolino and JianjingYun)