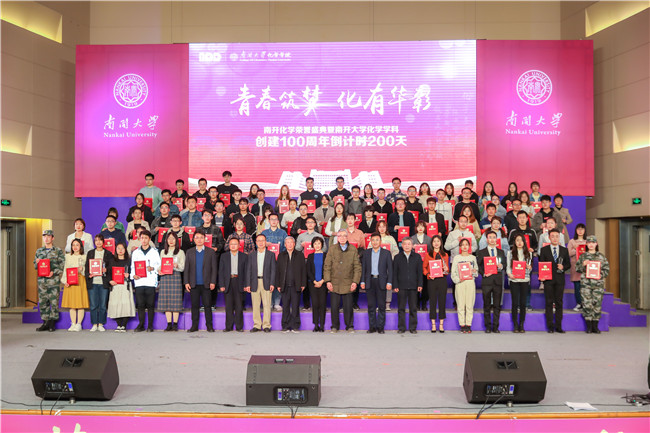 To celebrate the 200-day countdown to the centenary of the establishment of Nankai's chemistry discipline, the chemistry honor ceremony was held in the Tian Jiabing Concert Hall of Balitai campus on the evening of March 30, under the banner of its slogan: "A young dream of Chinese chemistry".
Attendees included Executive Deputy Secretary of the CPC Nankai University Committee Yang Kexin, Vice President Li Jing, Academician of CAS and Vice President Chen Jun, Academician of CAE and Professor from College of Chemistry Li Zhengming, Academician of CAS and Professor from College of Chemistry Song Licheng, Academician of CAS and Professor from College of Chemistry Zhou Qilin. Representatives were selected from the faculty of excellent senior high schools in Tianjin, Anhui, Sichuan and other provinces. Entrepreneurs who have graduated from Nankai University as well as teachers and students from College of Chemistry were also represented.
Scholarships and honorary title certificates were awarded by visiting guests to the honored excellent students and classes of College of Chemistry in the year 2020.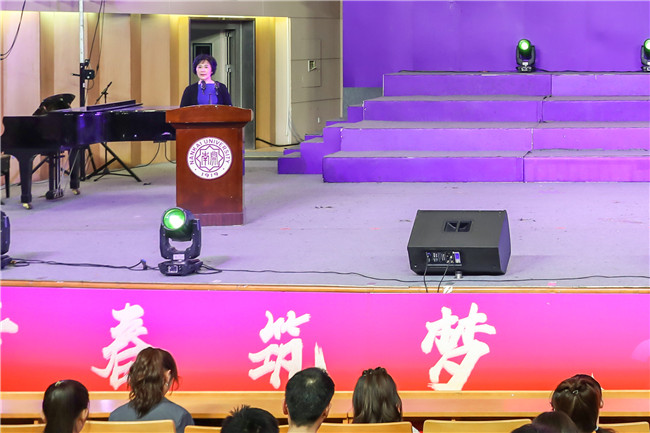 In her speech, Yang Kexin said that the 100-year history of Nankai chemistry is the history of Nankai patriotism and its unyielding spirit. The chemistry discipline has been consistently acting as a flag in the development of Nankai University for nearly a century, which has significantly contributed to China's education, science, and technology.
Academicians Li Zhengming, Song Licheng, Zhou Qilin and Chen Jun sent their message for teachers and students from College of Chemistry, expressing that they must carry on the patriotism and unyielding spirit, as well as make new contributions to the development of the economy and society of China as well as the future of Nankai University.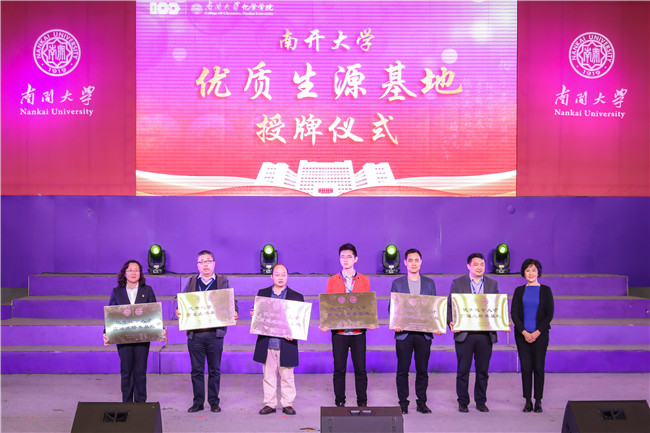 Representatives of senior school teachers who participated in the Nankai Forum of Senior High Chemistry Education on our campus also came to the ceremony to witness the beginning of the 200-day countdown. In so doing, they had the opportunity to experience the profound disciplinary basis and humanistic charm of Nankai Chemistry. On behalf of the university, Yang Kexin issued nine Tianjin senior high schools the "Through-type Training Base of Chemistry Talents" board, expressing gratitude for their efforts to provide students of ability for Nankai University over many decades.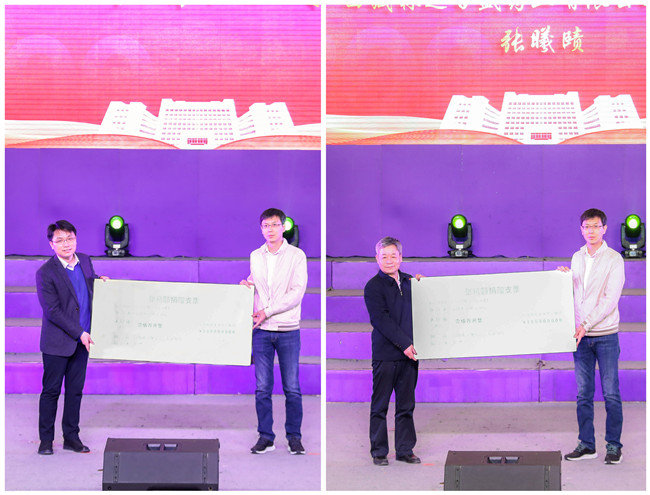 1991 Alumni from College of Chemistry, Zhang Xize, delivered a speech at the ceremony, declaring his decision to donate 1 million yuan in support of the commemorative activities of the Centenary of the Establishment of Nankai's Chemistry. Together with the donations made previously, he has sponsored up to 3 million yuan for the development of Nankai Chemistry. The director of College of Chemistry accepted the donation and presented the donation certificate to him.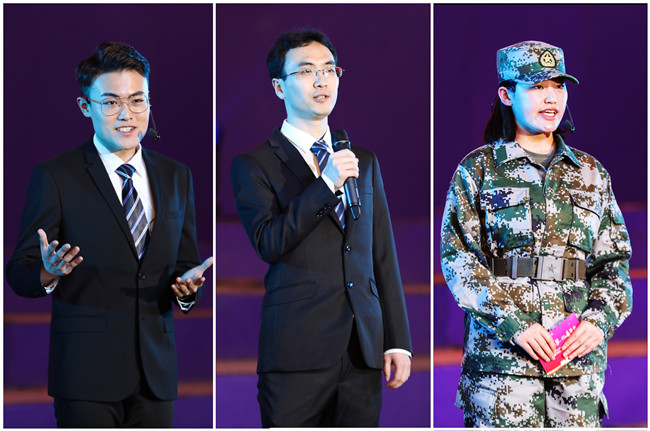 During the activity, student representatives who were awarded for their achievement in academic research, innovation and entrepreneurship, anti-epidemic campaign efforts and joining the army all stepped onto the stage to share their stories of personal growth, reciting the Nankai Chemistry students' declaration of youth in the new generation.

(Reported by Fang Lan, translated by Xixi Zheng, photograph by Qiqi Zong, edited by Daniel Stefan and JianjingYun)