During Tomb Sweeping Day, the teachers and students of Nankai University organized various kinds of commemorative activities with reverence to remember the deceased heroes and scholars of Nankai.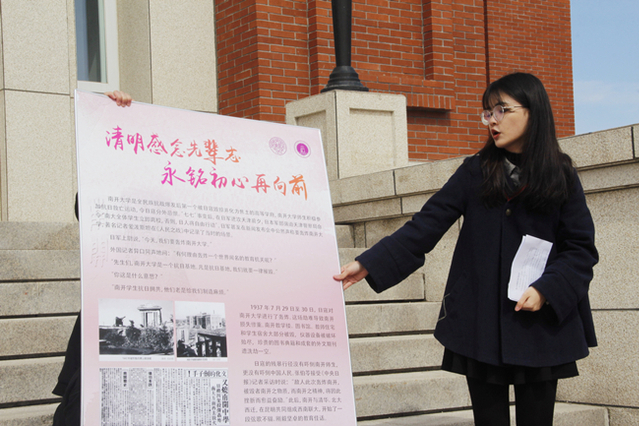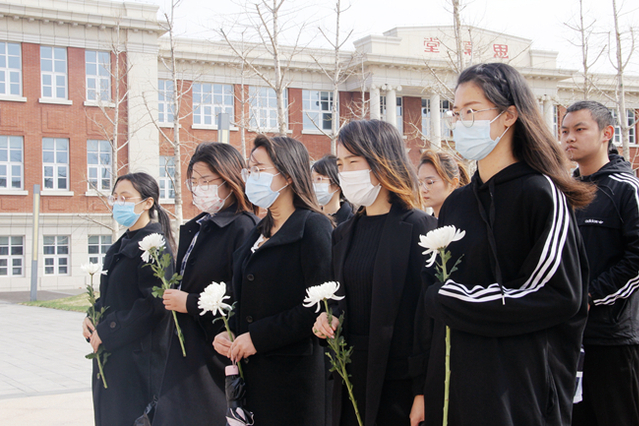 On April 3 in the Muzhai Library at the Jinnan Campus, students looked back on the heroic struggles of Nankai University during the Anti-Japanese War.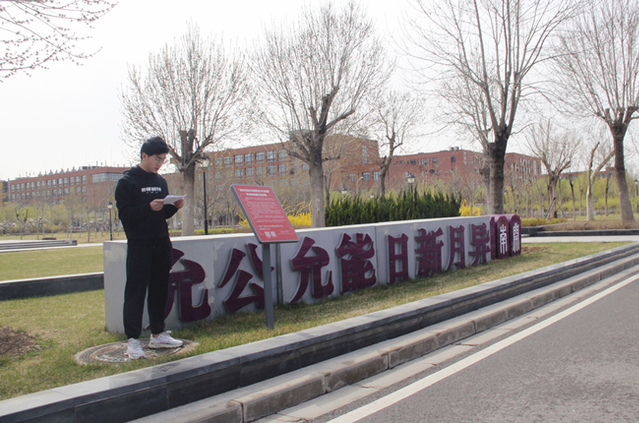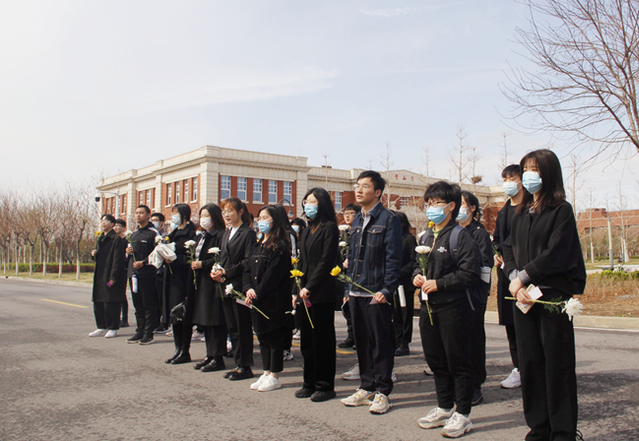 In front of the School Motto Board at the Jinnan Campus, the students reviewed the Three Questions about Patriotism raised by Zhang Boling, the former president of Nankai University at the opening ceremony. These critical questions are: "Are you Chinese? Do you love China? Will you make it better?"
"Yes, I am, I do, and I will!" The firm reply demonstrated the lofty aspirations of the students of Nankai in the new era.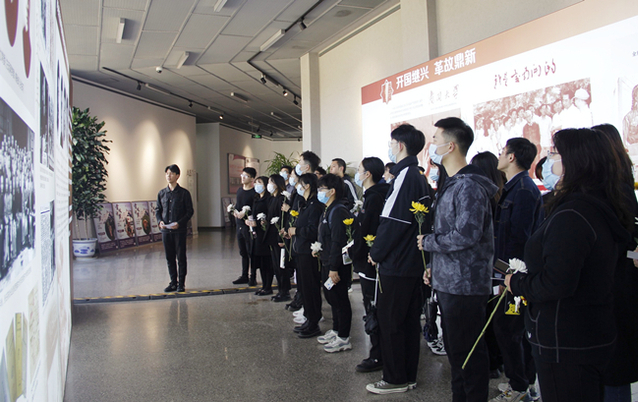 In the Datong Students' Activity Center in the Jinnan Campus, students visited the exhibition of the history of Nankai.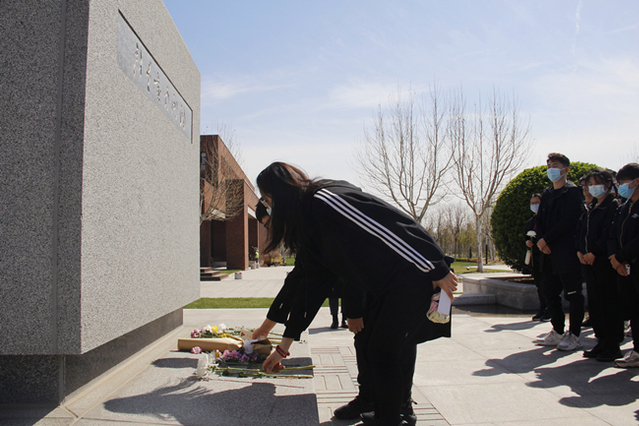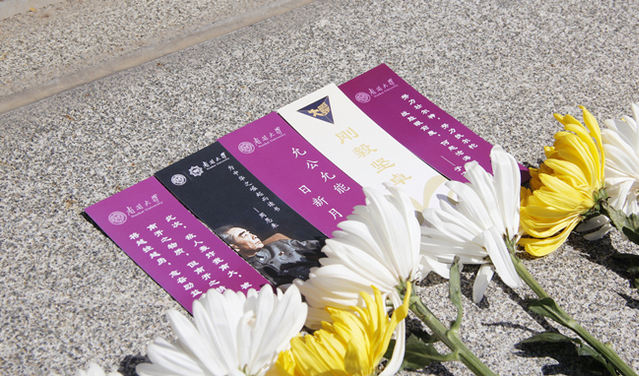 In front of the Statue of Premier Zhou in the Jinnan Campus, the teachers and students paid a floral tribute, made obeisance, and stood in silent homage in remembrance of the Premier.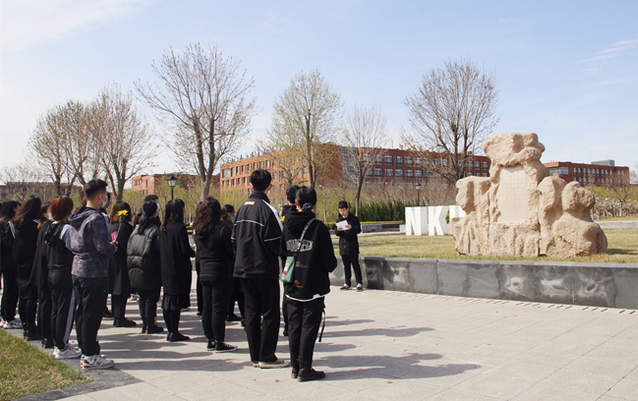 Additionally, they went to the Memorial Park of the Southwest Associated University, Caiweige Document Center of the Faculty of History, etc. to reflect on the years of war and to learn the patriotic stories of the predecessors.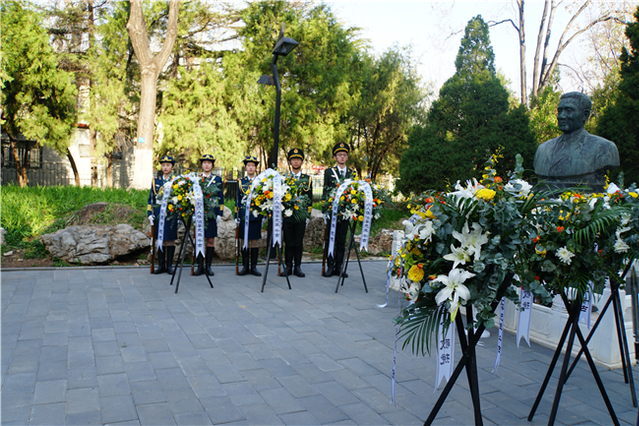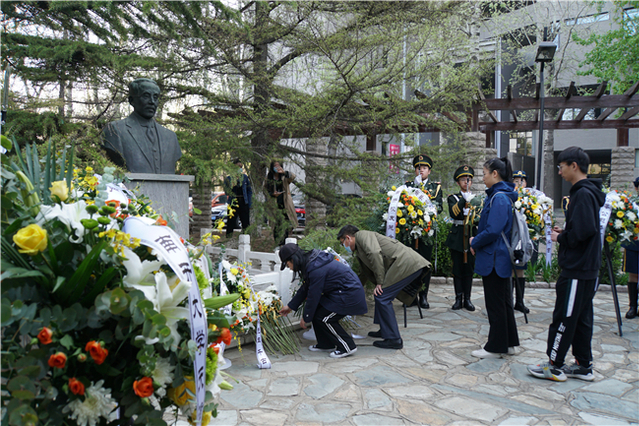 On April 4, teachers and students came to the Central Garden of the Balitai Campus to present flowers to the statues of Yan Xiu, the founding father of Nankai, and Zhang Boling, the first president of Nankai University.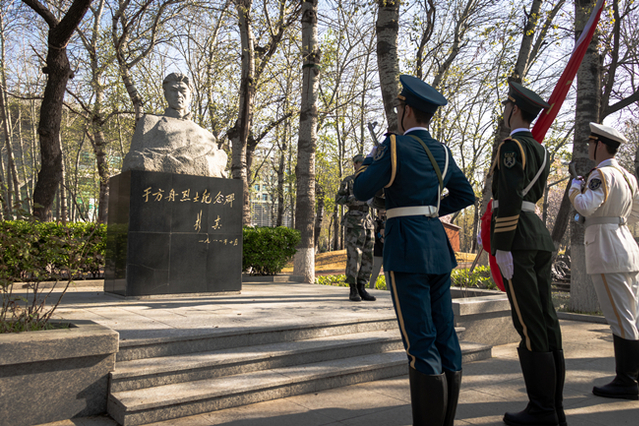 The statue of the martyr Yu Fangzhou stands upright by Xinkai Lake. The teachers and students came here on that day, recalling the touching deeds and spirit of the martyr, presenting flowers and delivering their mourning thoughts.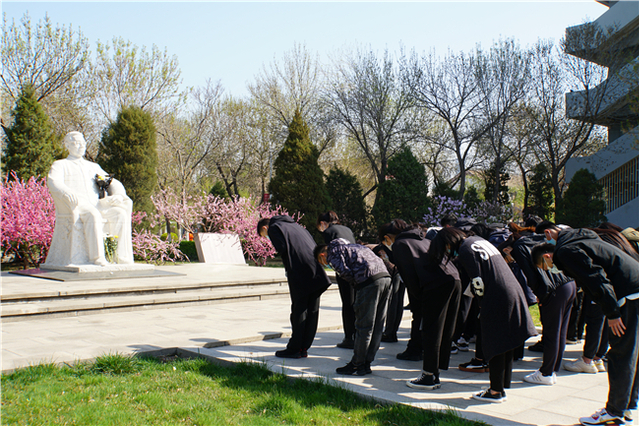 In front of the statue of Yang Shixian, the teachers and students recollected his aspiration to making scientific contributions to the country, in order to urge themselves on.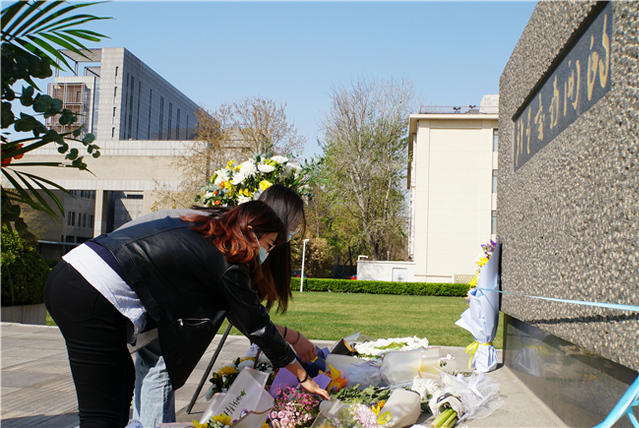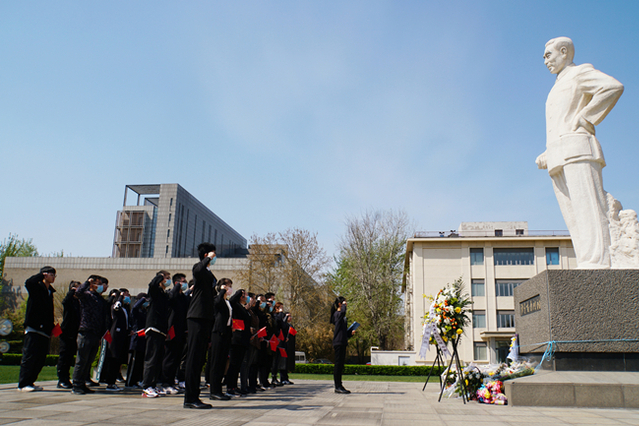 In front of the statue of Premier Zhou Enlai, the outstanding alumnus of Nankai, the students took a solemn oath with national flags in their hands: "To study for the rise of China", and were determined to pass down the spirit of Enlai.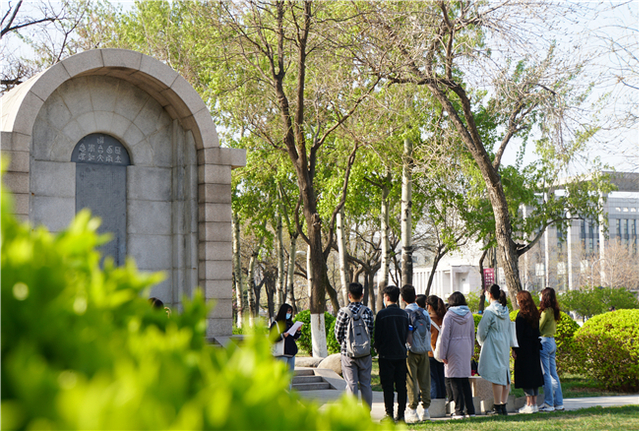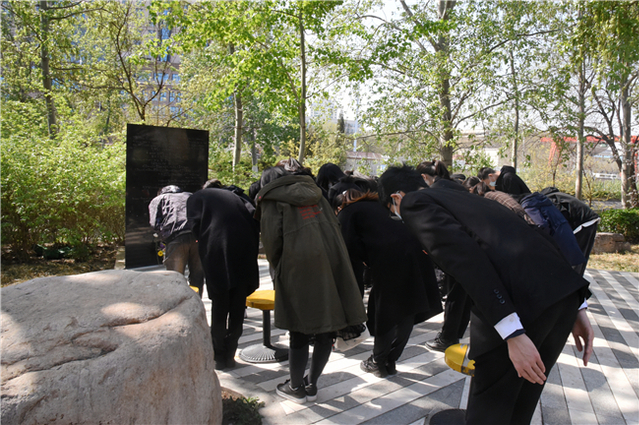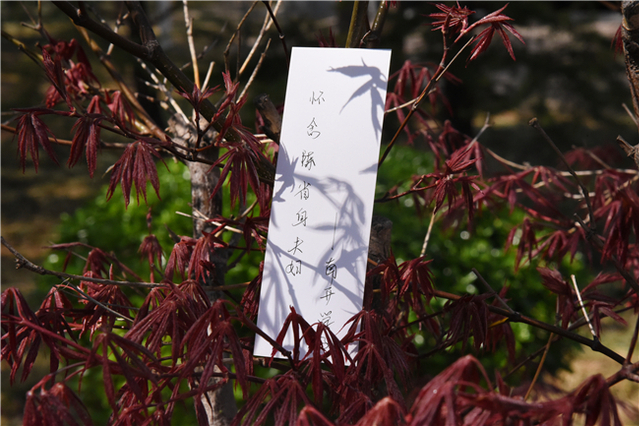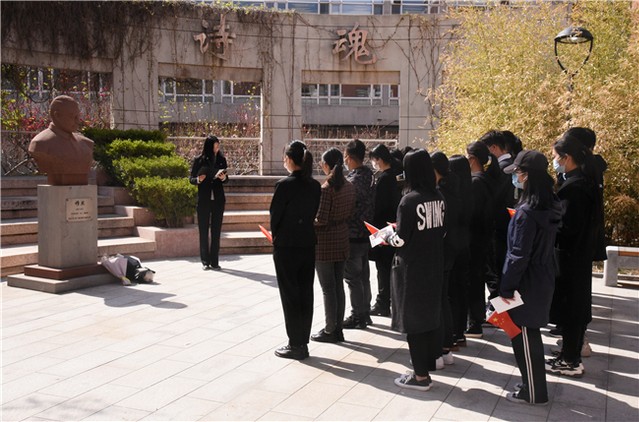 The teachers, students, and alumni went to the Siyuan Building, the Memorial of the Southwest Associated University, the Statue of Mudan, the Statue of Teng Weizao, the Memorial Gravestone of Shiing-Shen Chern and his Wife, etc. at the Balitai Campus, carrying out commemorative activities.
Today, our look back is meant to better inherit the spirit of our predecessors, to turn our memory and tribute into the motivation to continuously move forward. Let's seize the moment and forge ahead.
(Reported and Photographed by Kun Fu, Translated by Junlin He, edited by Daniel Stefan and JianjingYun)