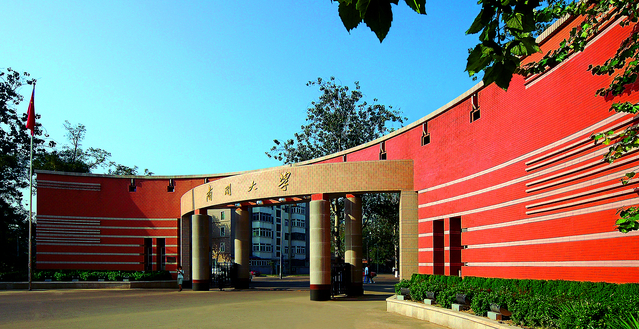 In recent days, the 17th Wang Daheng Optical Award of 2020 has revealed the winners. Xia Shiqi, a doctoral student in the School of Physics of Nankai University, was awarded the "Wang Daheng Optical Award" from a selection of students from all colleges.
Having studied at Nankai for two years, Xia Shiqi has published 12 papers in international journals such as Science, Physical Review Letters, Light: Science & Applications, Nature Communications, etc., including 5 first-authored or co-first authored thesis papers and another 11 conference papers. Among them, the breakthrough paper Nonlinear tuning of PT-symmetry and non-Hermitian topological states, published in Science in April of this year, has Xia Shiqi as its first author, and he is also the only student author from Nankai University.
Xia Shiqi has been awarded the scholarship for innovation and entrepreneurship for university students in Tianjin, the special scholarship for Nankai University, the title of Nankai Top-Ten Talents, the national scholarship for doctoral students, the Merit Student of Nankai University, the first prize of the Nankai University Encouragement Scholarship for graduate students, the Tang Lixin Scholarship, the best poster award of Nature Photonics, and so on.
The Chinese Optical Society selected the conferees of the 2020 Wang Daheng Optical Award, including two Awards for Middle Aged and Young Scientists and thirty Awards for College Students. The Award is funded by Professor Wang Daheng, a member of the Chinese Academy of Science and the Chinese Academy of Engineering. The award was established by the Chinese Optical Society to promote the development of optical science, encourage aspiration and innovation among middle-aged and young scientists and college students in the field. The award was founded 24 years ago, and has been bestowed to individuals for 17 years since 1996. Up till now, 27 young and middle-aged scientists and 291 university students have been selected for the optical award.
(Reported by Renming Qiao, translated by Meixu Wu, edited by Daniel Stefan and JianjingYun)