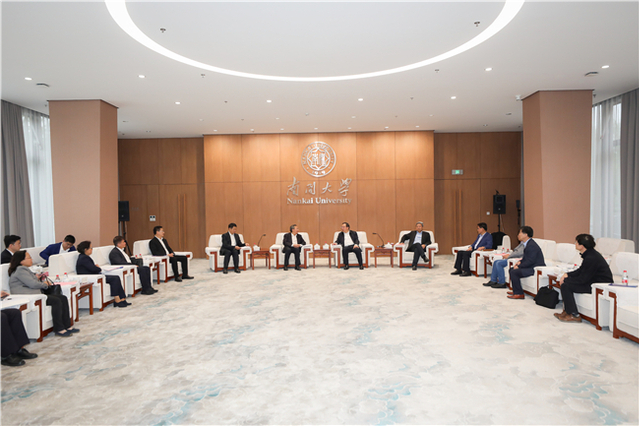 On April 23, Liu Jingzhen, Chairman of Sinopharm Group, and his entourage came to our school to discuss cooperation. Cao Xuetao, academician of the Chinese Academy of Engineering, president of Nankai University, met the guests at Haibing Building on Balitai Campus. The two parties conducted in-depth discussions and exchanged views on scientific research innovation, platform construction and transformation of S&T achievements. Rao Zihe, academician of the Chinese Academy of Sciences and former president of Nankai University, Huang Yalou, secretary of the party committee of Tianjin International Joint Research Institute of Biomedicine, and Zu Yanhui, deputy director of Tianjin Science and Technology Bureau, accompanied at the meeting.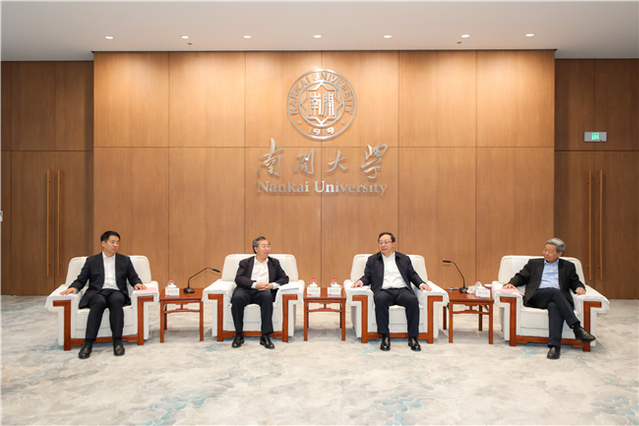 Cao Xuetao extended a warm welcome to Liu Jingzhen and his entourage. He said that in the fight against the coronavirus, Sinopharm, as the national team and the main force, has integrated the advantages of the entire industry chain, fully mobilized the group's innovative elements, and does a good job in various tasks such as guaranteeing medical supplies, which also demonstrates the strength of the Sinopharm Group Innovation and its industry leadership. Nankai University hopes to have in-depth cooperation with Sinopharm Group to promote the development of life and health industry in our country.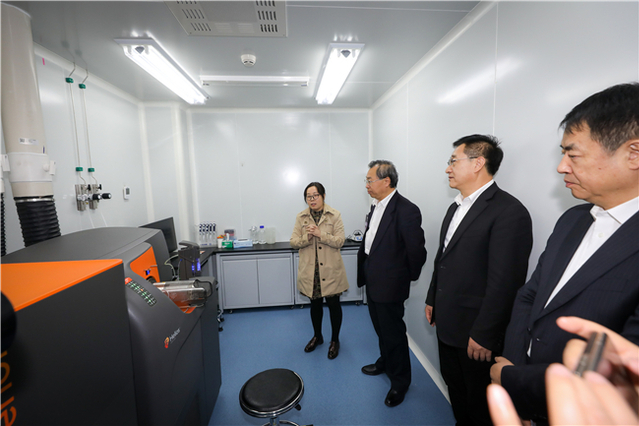 On the same day, the guests also visited the Centennial History Exhibition of Nankai University and related laboratories of the Biological Station of the School of Life Sciences of Nankai University.
China National Pharmaceutical Group Co., Ltd. is the only state-owned enterprise directly managed by the State-owned Assets Supervision and Administration Commission of the State Council that focuses on life and health. It is a comprehensive medical and health industry group with leading comprehensive strength and scale in China and Asia. It has more than 1,500 subsidiaries and 6 listed companies. In 2020, the operating income of Sinopharm Group exceeded 500 billion yuan, ranking 145th on the list of the world's top 500 companies, and ranked among the top 5 in the list of the world's top 500 pharmaceutical companies.
(Reported by Kun Fu, photographed by Qiqi Zong, translated by Wenhan Lin, edited by Davide Francolino and JianjingYun)