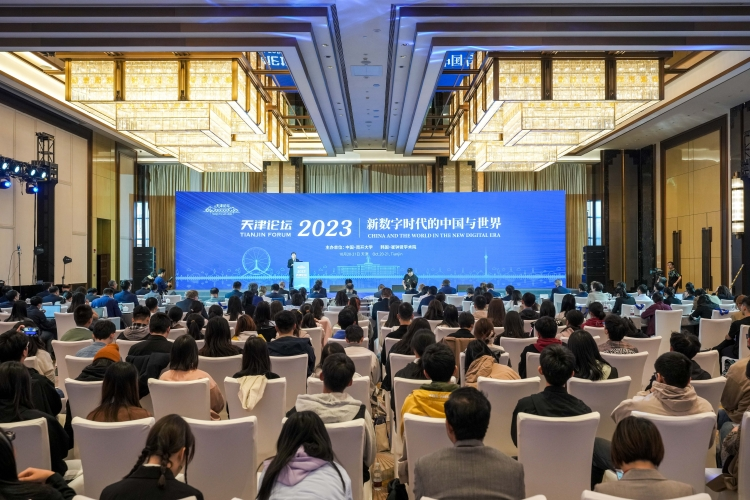 Themed "China and the World in the New Digital Era", "Tianjin Forum 2023" was held from October 20 to 21. The forum attracted nealy 300 well-known scholars, busineesmen, professionals, etc., from 13 countries and regions including South Korea, Japan, the United States, the United Kingdom, and France.
Wang Xu, a member of the Standing Committee of the Tianjin Municipal Party Committee; Hans d'Orville, former Assistant Director-General for Strategic Planning of UNESCO; Park In-kook, President of Chey Institute for Advanced Studies; and Yang Qingshan, Chancellor of Nankai University, attended the opening ceremony of the forum and delivered speeches. Gong Ke, Executive Director of Chinese Institute of New-Generation Artificial Intelligence Development Strategies and former President of the World Federation of Engineering Organizations; Allen N. Berger, President of the American Financial Intermediation Research Society; Steven Barnett, International Monetary Fund's Chief Representative for China; Wolfram Elsner, Professor of Economics at the University of Bremen and President of the European Association for Evolutional Political Economy; Sang Yup Lee, Vice Dean and Distinguished Professor at the Department of Chemistry and Biomolecular Engineering of the Korea Advanced Institute of Science and Technology; Chen Jun, Vice President of Nankai University, and others attended the conference. Sheng Bin, Vice President of Nankai University, moderated the opening ceremony.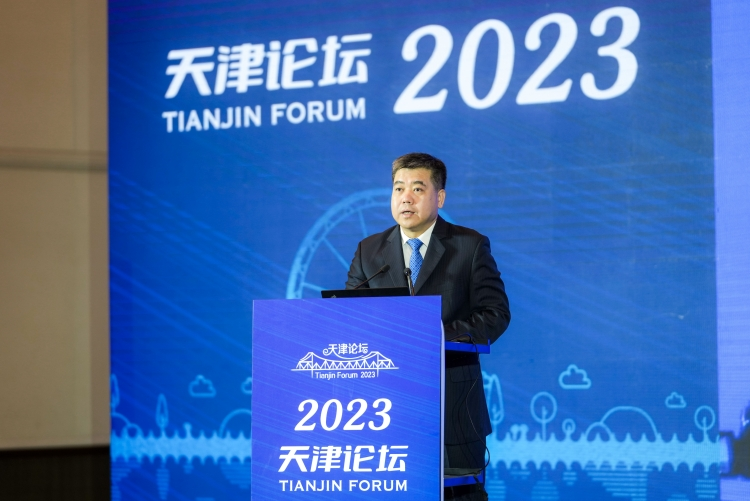 Wang Xu delivered a speech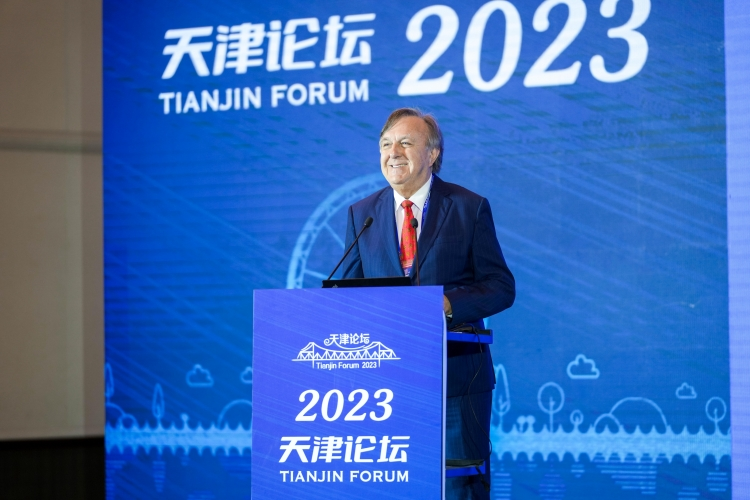 Hans d'Orville delivered a speech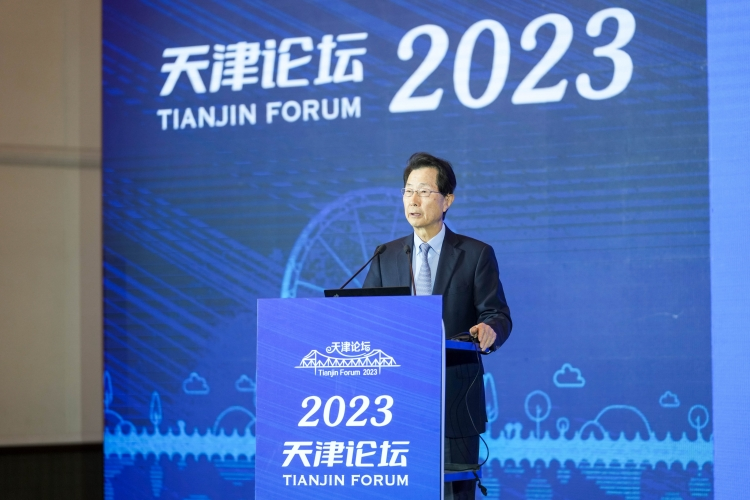 Park In-kook delivered a speech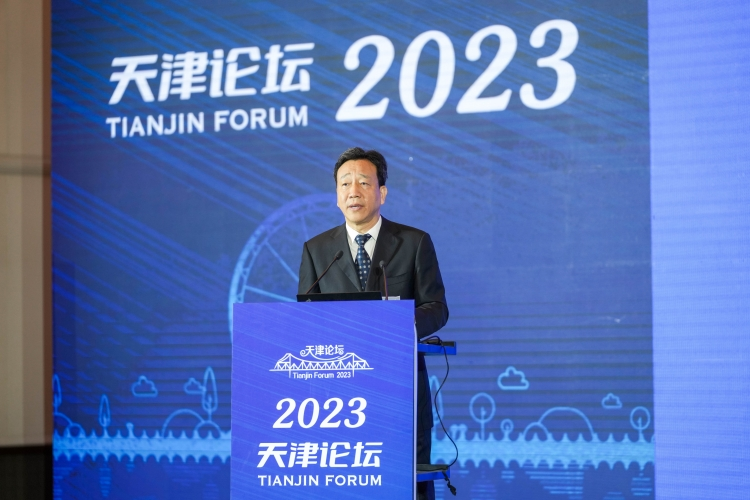 Yang Qingshan delivered a speech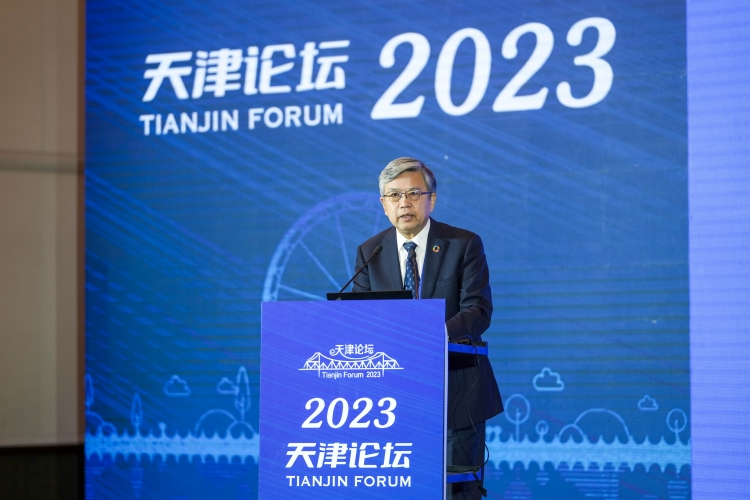 After the opening ceremony, Gong Ke moderated the keynote speech session of the forum.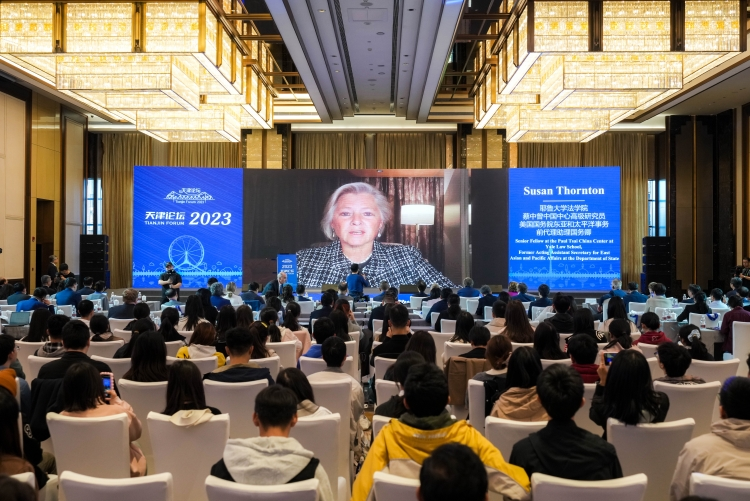 Susan Thornton, senior fellow at the Paul Tsai China Center at Yale Law School and former Acting Assistant Secretary of Bureau of East Asian and Pacific Affairs at the U.S. Department of State, delivered a speech entitled "China-U.S. Relations and the Future of Our Globalized and Technology-Connected World", noting that crises such as the COVID-19 pandemic posed a challenge to global peace, security and prosperity, but at the same time, it has also resulted in the establishment of many cross-border and cross-regional cooperation platforms and organizations such as the global scientific research network. We should continue to promote globalization and foster win-win cooperation among economies in the world.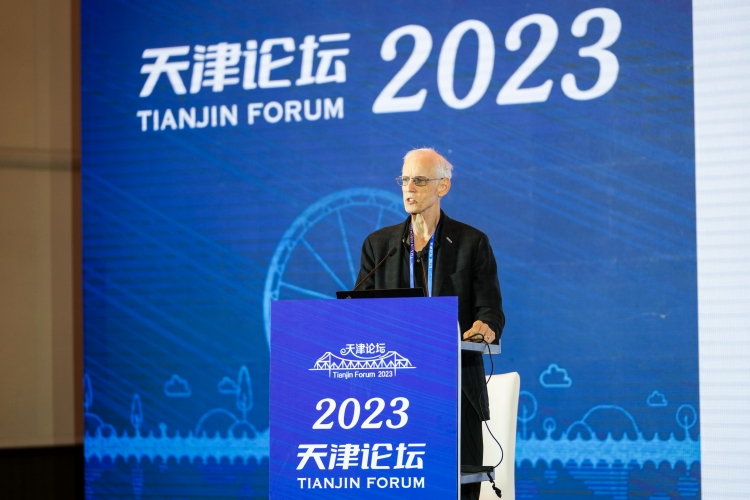 In the speech entitled "Social Trust, Bank Liquidity Creation and Financial Architecture", Allen N. Berger demonstrated the conclusion of his regression analysis of research questions using cross-country panel data: A higher level of social trust significantly reduces bank liquidity creation and helps promote a country's financial system towards a system dominated by stock and bond markets. He said the study is of reference value for low- and middle-income countries that rely on the banking system.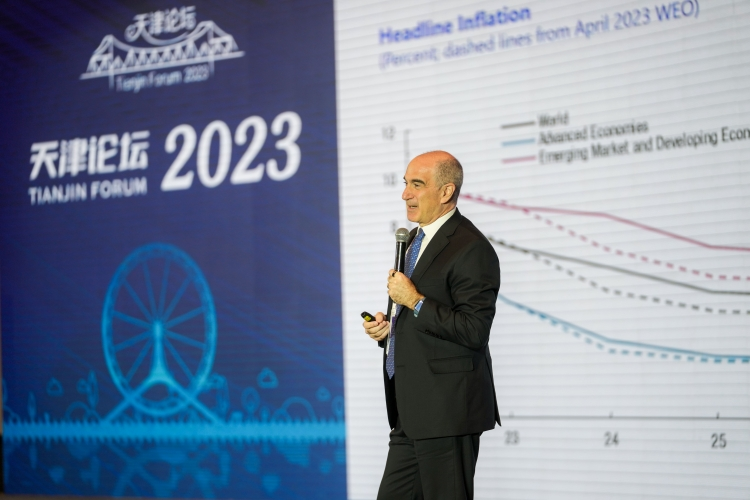 Steven Barnett delivered a speech entitled "Global Economic Development and Outlook". Backed by a large number of data and charts, he said that the global economy has the capacity to recover from a downturn caused by factors such as the COVID-19 pandemic, rising food prices, and inflation. He recognized the importance and key role of China and other emerging economies in the global economy, and predicted that while the world economy may experience a growth rate that is the lowest since the 1990s, the global inflation rate will decline.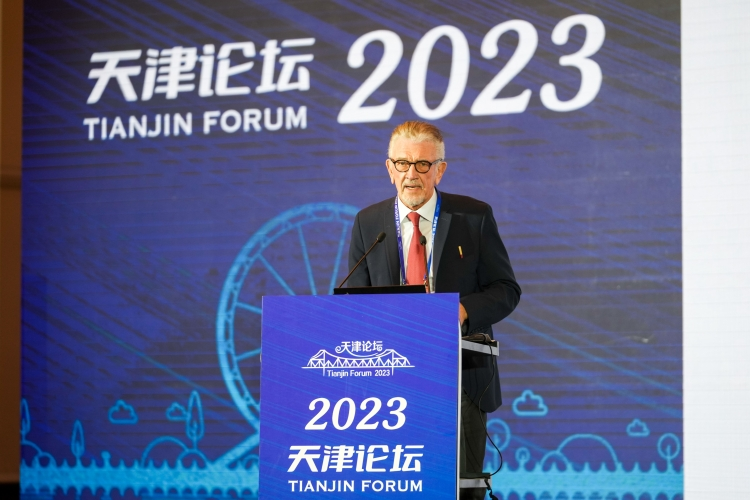 In his speech "The Complexity of Innovation and China's Way to Innovation", which focuses on the core question of "whether innovation can always be smoothly translated into investment in technology in spontaneous decentralized market", Wolfram Elsner introduced the application of the self-organization principle and the evolution of cooperation theory in the fields of social system, networks and policies, and proposed that policies should focus on the establishment of ecosystems, promote interaction, cooperation and future orientation, reduce adverse incentives, and ensure that the distribution of power in the market and society is equitable, in order to support the emergence and development of innovation.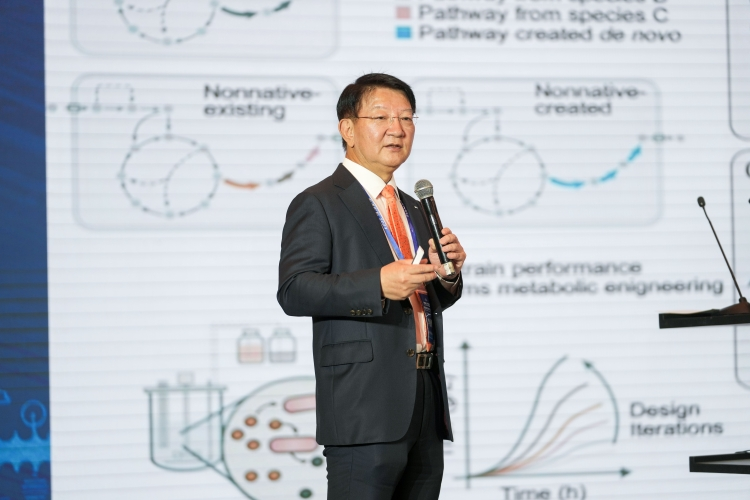 In his speech entitled "Biotechnology for Sustainable Production of Chemicals, Fuels and Materials", Sang Yup Lee said that the biotechnology revolution is closely associated with the development of a sustainable society. He used AI technology to predict the function of proteins as an example, emphasizing its importance for the development of chemical tools, and introduced the case of the impact of bioengineering on human health, as well as the growing role of AI and big data in bioprocess manufacturing and product design.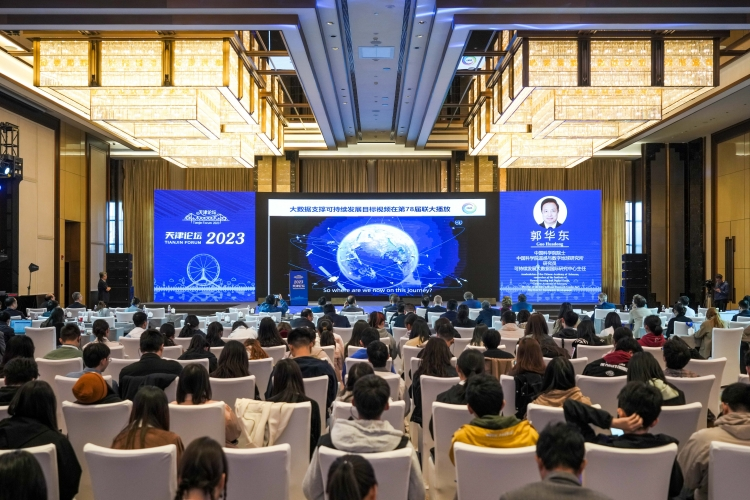 Guo Huadong, an academician of the Chinese Academy of Sciences, a researcher at the Institute of Remote Sensing and Digital Earth of the Chinese Academy of Sciences, and director of the International Research Center for Big Data for Sustainable Development Goals, introduced the current time node for China's sustainable development process in his speech entitled "Evaluation of and Thoughts on China's Big Data on SDGs for the Mid-term Review of the 2030 Agenda". For the first time, China has conducted a comprehensive mid-term review of SDG environmental indicators, and six outcomes have been achieved in important areas such as agriculture, fisheries and clean energy. He called for a greater role in the United Nations Technology Facilitation Mechanism for Sustainable Development.
During the two-day conference, scholars and guests participated in six sub-forums to discuss hot issues and academic frontiers such as "Smart Governance in the Digital Era", "Institutional Innovation for Digital Governance", "Financial Support for Global Sustainable Development and Economic Recovery", "Coordinated Progress of Carbon and Pollution Reduction and Green, Low-Carbon and High-Quality Development", "Paradigm Change in Artificial Intelligence and Technological Innovation", and "Security and Common Development in Northeast Asia in the Context of Changes Unseen in a Century".
The Tianjin Forum is a series of international academic forums co-established in 2015 by Nankai University and Chey Institute for Advanced Studies. In view of Tianjin's important position in China and Asia, the forum invites well-known scholars, dignitaries, business people and professional elites at home and abroad to discuss topics of great theoretical value and practical significance through multidisciplinary research based on Nankai University's multidisciplinary strengths in response to the needs of China, South Korea and Northeast Asian countries for development as well as the integrated development of Northeast Asia, with the support of Tianjin Municipal Government and relevant organizations and institutions. This is aimed at improving the research on Northeast Asia and its integration by scholars in China and Northeast Asia, and putting forward countermeasures for the development of Northeast Asia and its integration.
(Edited and translated by Nankai News Team.)