Student Profile
Name: Yang Yalan
College:College of Chinese Language and Culture
Class of 2016
Program at Taipei University,China
My Story
In the spring of 2018, I participated in the exchange program of spring in Taiwan.After the airplane crossed the Taiwan Strait, it landed on the runway of Songshan Airport, which signaled the beginning of my life as an exchange student for 126 days in Taiwan.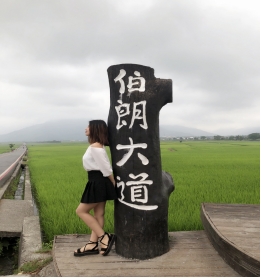 Life on campus:
Taipei University is filed with cultural atmosphere. As a liberal art student majoring in Chinese, I chose the same major for exchange study. All teachers of Department of Chinese are excellent. Their lectures are inspiring instead of dull. In particular, I like my prose teacher. During these days, I red many literatures and participated in the election of Fei Yuan Literature Award organized by the School of Humanities. Besides, I appreciated many great works written by those competitors. The cultural atmosphere of the school benefited me a lot.
The epitome of Taiwan: How were you impressed with Taiwan?I'm not sure. But in my opinion, it is serene and natural with blue sky and clear water, making it pure. Without dense skyscrapers or the bustling and hustling scene in the city, people are free from worries caused by the fast-paced life. When the night falls, I could see busy snack stalls and friendly smiles of the passers-by, which made me feel the real warmth from strangers.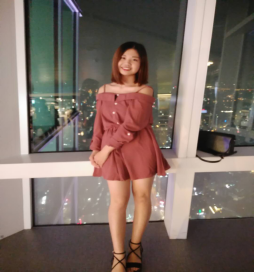 Life off campus:
In this semester, I had learned to be a traveler instead of a sightseer. Those coordinate points composed by specific latitudes and longitudes that couldn't be described by words have witnessed my mental growth. In less than half a year, I have traveled from the north shore to the southern part in Taipei. I'll move forward with the beautiful and touching memory. And I hope to visit Taiwan again in the future.