Student Profile
Name: Zhao Yongguan
College: School of Economics
Class of 2017
Program at Bologna University (UNIBO),Italy
My Story
I am honored to be an exchange student in University of Bologna (UNIBO) in Italy in 2019. Founded in 1088, it is the oldest university in the western world and is called "Alma Mater Studiorum". During my stay in UNIBO, I learned lessons about Geographical Information System (GIS), financial economics and social security, which have greatly inspired me to start my researches on regional and urban economics. Meanwhile, I took part in courses and seminars of philosophy of social sciences, some of which have really raised my interests in topics about the methodology of my major. Usually I went to the school library, bought a cup of espresso from the nearby coffee machine, and did some reading. While on weekends, I'd like to visit surrounding museums and galleries, and I was deeply impressed by the vast numbers of collections and historical sites there. What delighted me most was that I went to the theater and enjoyed the famous opera Turandot by Italian composer Giacomo Puccini. That's excellent!
In UNIBO, I could always feel that teachers and students were in harmonious relations. Professors here were knowledgeable and patient. Every time I asked them questions about my researches and exchange schedules, they would answered in English slowly and often confirmed if I could follow. Sometimes they used vivid examples to make it easy for me to understand. In class, teachers would encourage us to express our opinions. Although students in class were often from different fields of research or even different disciplines, the 'gaps' became vanished when we started our group work, which has broadened my horizon significantly.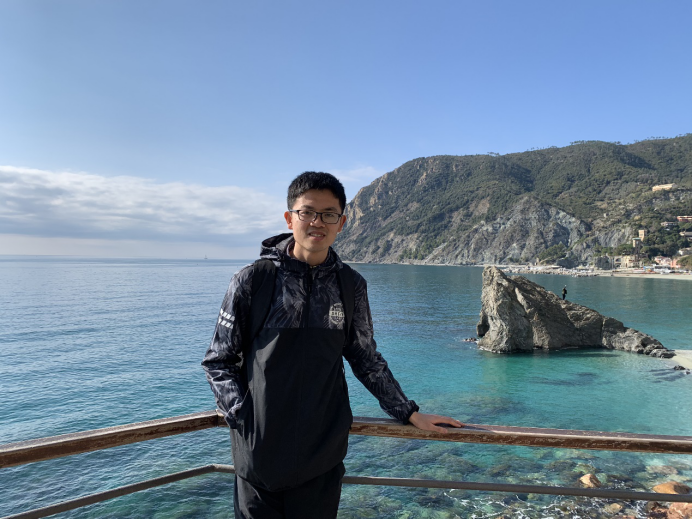 Also, communicating with my foreign classmates could be full of delight. I was rather surprised to find that many of my foreign friends once came to China. A friend of mine, which had spent a few weeks in Shandong for summer camp, told me that he really admired the tremendous achievements China achieved. He, along with many Italian students, has been working hard to learn Chinese these years, aiming at making contributions to the Belt and Road Initiative. In some presentations, I managed to introduce some topics about Chinese cultures and society, such as Confucius' views of benevolence, and the rapid developments of high speed railway in China. As one of my 'audients' commented, they felt 'equally excited' after learning about them.
International cooperation has been an important part both in UNIBO and Nankai University (NKU). During the whole process of my exchange period, teachers from the International Exchange Office of the two universities offered me detailed instructions and generous help. In my university, nowadays, there are many new exchange programs listed to provide more opportunities for students to study abroad. Besides, the application process, especially the newly-built online application system, has been pretty convenient. For students who are willing to experience the life in other universities, I'd like to recommend them to seize the chances.
In all, being an exchange student enables me to have intercultural communications with other outstanding people, which would be precious for me forever. And I'd like to express my warmest thanks here to all the people who has offered me help in the extraordinary period. Moreover, I sincerely hope that the friendship between NKU and UNIBO will be tighter in the near future, and that China and Italy, both being ancient civilizations with brilliant contributions to mankind, will have closer relationship in the new era. Grazie Mille!