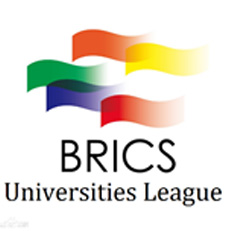 The BRICS University League (HEREINAFTER referred to as the League) was established on 18 October 2015 in Beijing, China, in order to implement article 63 of the Ufa Declaration of the Seventh BRICS Summit, The Initiative in support of the Establishment of the BRICS University League. The League serves as a platform for bilateral and multilateral exchanges among BRICS universities, an important mechanism for promoting education cooperation and people-to-people and cultural exchanges among BRICS countries, and an international think tank for policy research among BRICS countries.
Mission
1. Serve as a platform for bilateral and multilateral dialogue among BRICS universities;
2. As a platform to expand talent training, academic exchanges and international cooperation among BRICS universities, cultivate innovative talents with an international perspective;
3. To provide intellectual support for BRICS political and economic development and cooperation through joint research;
4. Play a role in enhancing BRICS cooperation and enhancing people-to-people and educational exchanges.