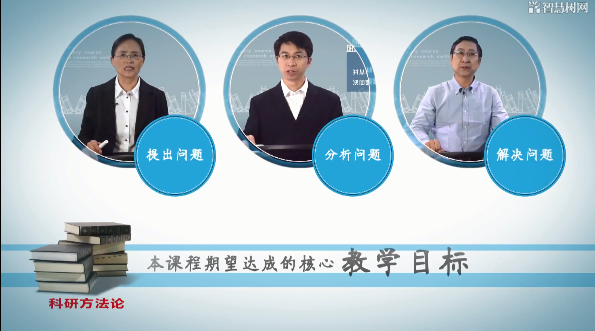 Lecturers: Zhang Weigang, Song Feng, Ma Xiurong, Jiang Junfeng, Yan Tieyi, Wang Kai, Gao Yi, Shang Jiabin, Wang Binhui and Liu Jia
Course Introduction
At the undergraduate level, learning and accumulating knowledge are the cornerstones of our future development, and the ability to find problems, analyze problems and solve problems is the necessity of our lifelong growth. To achieve this, in addition to participating in scientific and technological practice training, learning scientific research methodology is also indispensable. In this era of rapidly updating of knowledge, students mastering the basic scientific research methods and skills as early as possible will occupy a favorable position in the increasingly fierce competition such as further studies, scientific and technological research, workplace, and business management. With the aim of being sensitive to thinking and making successful strategies, we hope that students will be rewarded in the learning process of this course, be able to combine learning with research for innovation.
Course Background
Scientific research and technological innovation are creative activities. If the method is correct, the result is doubled with half the effort; otherwise, the effort is doubled with half the result or even failure. Knowledge learning and accumulation is an important task at the undergraduate level. Through research learning as well as scientific and technological practice, it is of great importance to learn and master basic scientific research methods and necessary operating skills for cultivating outstanding talents with innovative consciousness and scientific research capabilities.
Course Objectives
Through the study of this course, students can
1. Master the basic knowledge of systematic scientific research, learn typical scientific research methods, and understand basic scientific research skills.
2. Improve the ability to analyze and solve problems and be guided to start the topic research as soon as possible.
3. Cultivate a scientific attitude, broaden horizons, and improve scientific literacy.
4. Lay a solid foundation for a good undergraduate paper (or graduation project) and engagement in in-depth scientific research in the future.
Principles of Course Design
Meeting the teaching objectives, conforming to the teaching rules, matching the teaching objects and adapting to the teaching content.
Course Link
https://coursehome.zhihuishu.com/courseHome/2097264#courseDesign