Student Profile
Name: Gao Mengyu
College: School of Law
Program at Hokkaido University, Japan
My Story
In the summer of 2017, I was lucky to go to Sapporo, Japan for exchange study at Hokkaido University. This exchange study experience is very valuable to me. I not only gained a deeper understanding of Japanese culture and Japanese law, but also met many lovely classmates and accommodating teachers.
The courses in the exchange study could be chosen freely according to individual preference. Due to time restraint, I chose two courses--Introduction to Japanese Law and Contemporary Japan.The first course was taught in small class, with four responsible professors respectively teaching different subjects. What impressed me most was that the professors would prepare articles of laws of different countries where the students came from in advance. And the articles of laws would be discussed in a comparative way in class. This deepened my understanding of Japanese law. Moreover, I also learned more about the Thai and Kazakhstan culture through a male classmate and a female classmate respectively coming from the two countries in the same class. More than 30 students enrolled in the second course in which contemporary Japanese culture and status quo were studied. In this course, I learned about Japan's economy, population, family, society, education, work, etc. and gained a deeper understanding of the characteristics of Japan. This exchange study gave me a lot gains, which not only enabled me to have a preliminary understanding of Japan and the charm of it, but also made me want to learn more about and explore Japan.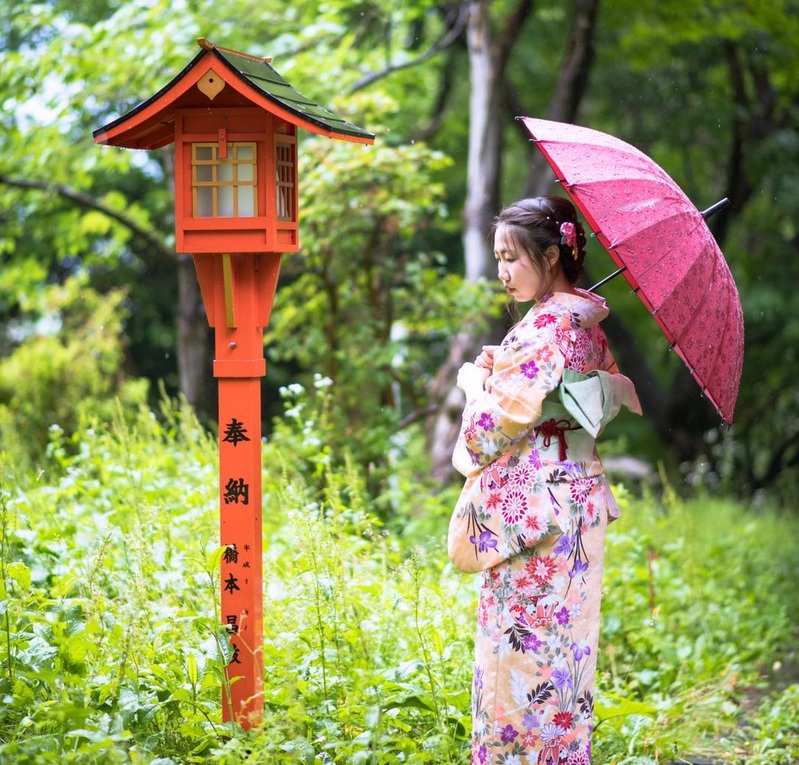 he language and communication problems worried me the most before going to Japan. But after arriving in Japan, I found that the language and communication problems were not real problems. In the study, the courses were taught in English. And communication with office staff could also be finished in English. Although there might be some accent problems, we could understand each other in real communication. In daily life, speaking English could also guarantee a normal life.What impressed me most was that when asking the way, although the communications were not very smooth, the kind young passersby would say follow me and then take us where we wanted to go. And we just followed and said ありがとう (thank you).
Walking on the roads in Japan was always like walking in comics and movies. You can see the prototypical telephone booths, convenience stores all over the street, JR Tower where people went in and out, people walking dressed in uniforms and holding briefcases, young people riding the bicycles standing up, hand-washing booths in front of the temple and distinctive torii, etc. That was happiness which you could feel only in personal experience. Being exposed to them, you seemed to become part of it.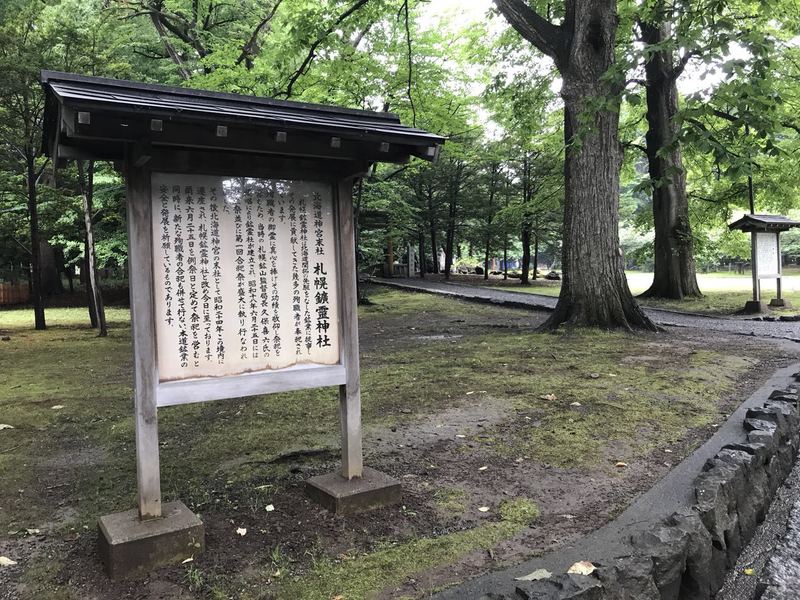 The scenery in Sapporo is very beautiful. Besides, in my spare time, I would also go out to experience the scenery of Sapporo and the local life. The transportation in Sapporo is very convenient. And there are many ways to choose from: subway, tram, bus, national railway and so on. The convenient transportation could take us anywhere we wanted to go. And I took this opportunity to visit many places: Hokkaido Shrine, Fushimi Inari Shrine, Hokkaido University Museum, Tanukikoji Syotengai Shopping Street, Niseko, etc. Meanwhile, I also tasted much local delicious food: soup curry, ramen, tempura, rice with spare ribs in curry sauce and so on. In addition, I also bought a lot of exquisite stationery and notebooks to carefully record my daily life.