Student Profile
Name: Ying Jia
College: Zhou Enlai School of Government
Program atLondon School of Economics and Political Science, UK
My Story
The experience in London for 4 weeks was very colorful, which gave me a deeper understanding of different culture and learning styles.
I was a little uncomfortable when I just started studying in LSE because English is not my native language. After adapting myself to it for a week, I felt that my listening and speaking ability of English had been greatly improved. Compared to the old one, I had tried many new learning styles during that period. Just in 3 weeks, I had participated in three small field researches, observed the behaviors of consumers on site and tried to interview strangers. During different attempts, I became more courageous and felt satisfied after practicing and trying. Through these small field researches, I have a deeper understanding of knowledge. What impressed me most was the discussion we must do every day. We would interpret and discuss some problems after grouping with classmates from different countries. During this process, my ability of logical thinking had been improved a lot. Furthermore, I was also surprised by the difference between the way of mindset and thinking under different cultural background during the discussion with others. It seemed that I had come to a new world, making me want to strive for new knowledge. In addition, the presentation was also different from what we usually prepared. We often had to prepare for half an hour in class, which meant that a group of two persons needed to complete the determination of topic, framework of thinking and forms of presentation in just dozens of minutes. What challenged me greatly was nothing but short time. However, it was no longer a challenge for me after several presentations. Besides, these activities also helped me be able to stand bravely in front of everyone, present the achievement of my group to other classmates and answer their questions in English. I have to admit that I never thought about doing those things before I went there to study. Nevertheless, through these practices, not only did I no longer be afraid, but also I could present naturally and improve myself constantly.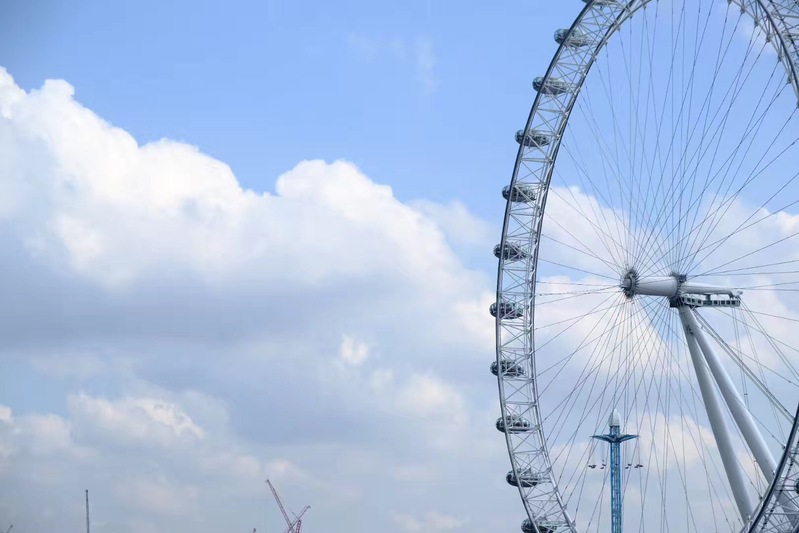 In the mid-term of the first week, essay of the second week and the final of the last week, I had enjoyed myself with a sense of achievement in the busy time although I always felt nervous. After passing all exams in English, I had more experience in English learning, knew more about my shortages and those areas needed to be improved. During the communication with classmates from different countries, I had a better sense of cultural difference and was impressed by colorful mindset of different cultural background. It also made me feel the beauty of different culture at the moment I stepped on the motherland after the airplane landed, which gave me a strong sense of peace brought by inclusiveness and acceptance. Even though it was only 4 weeks, I really had learned a lot. At the same time, I experienced the brilliance of facing the world and the driving force behind the sentence - it's time to get out of this tiny world.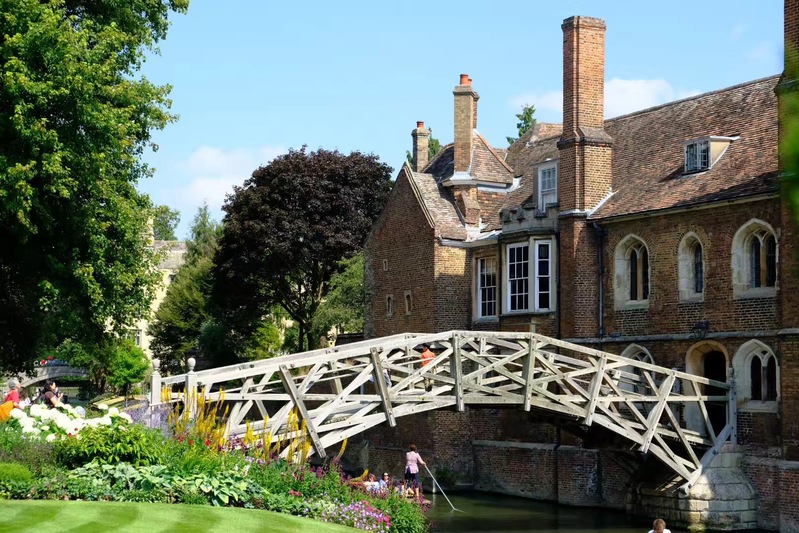 The life in UK is much different from the one in China, where both advantages and disadvantages exist. It also gave me a deeper understanding of China. My classmates especially favor Chinese food and express. But in UK, the atmosphere of being considerate of others was also unforgettable. For example, people there would stand on the right to leave the left for those who is in a hurry to pass while taking the elevator. It seems that the British is born with gentleness. The exchange study in London was also a change for me to understand the real British culture. During the period, I had visited some places of interest, enjoyed the classical fish and chips, brunch, and met many very nice girls and boys. What impressed me most was the attitude towards life of some old people. In our courses, there were some old people who were more than 70 or 80 years old from other European countries, hoping that could learn English by this way. In my opinion, they were even more enthusiastic and hardworking than us, which made me think that I need to pay more efforts, cherish every chance to study and improve.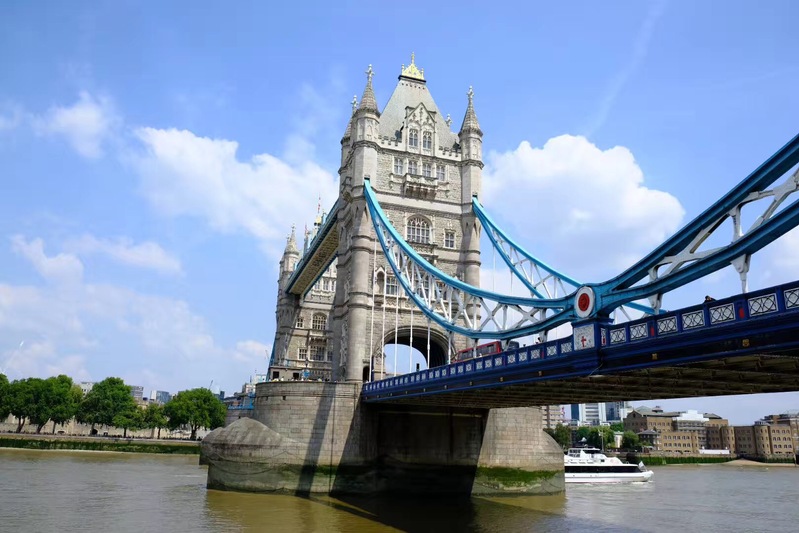 I was so lucky that I had watched the parade of LGBT, experienced the enthusiasm for football of British friends, and successfully appreciated the painting exhibition of Claude Monet, many famous paintings and artworks that I had seen in the book before with my own eyes during the study in London. I also made many new friends while feeling the local culture, including Chinese students from America, Australia and Hong Kong, China, shy boys from France, girls from Singapore, and many outgoing and enthusiastic foreign friends. In a strange place, meeting and having fun with them was really a kind of unforgettable memory for my whole life.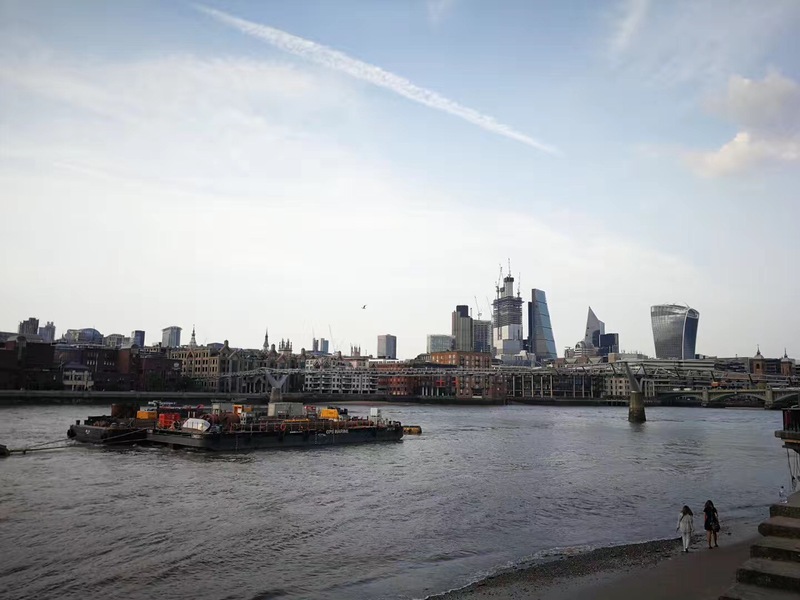 This chance also has improved my independence. I could travel from Tianjin to the dormitory of LSE with lots of luggage, arrange my schedule and reserve everything all by myself. I have to admit that I have known more about myself in such an environment. Meanwhile, I also felt the cohesion of the Chinese in a strange city, especially when I just arrived in UK. I established connection with many Chinese fast even though we just met. And we went to enjoy the opera and food together. Only in such a situation, one could really feel the emotional connection that was built fast but very strong.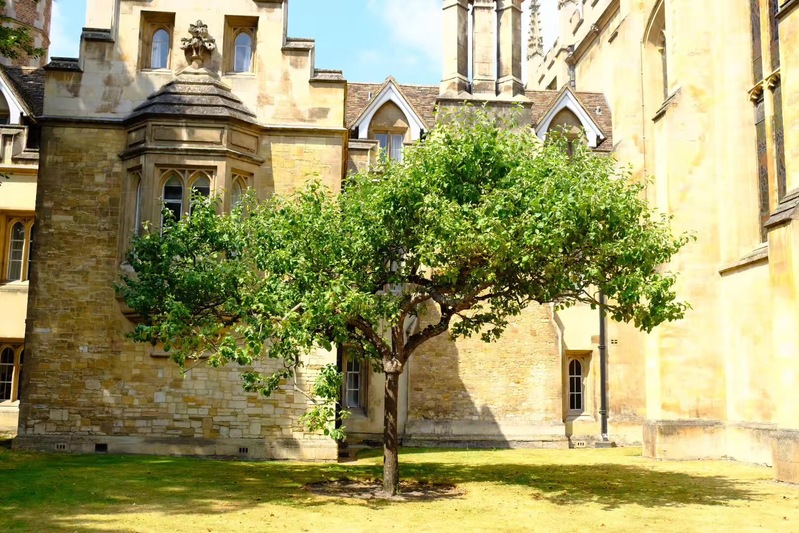 There were pleasure, sorrow, and the combination of happiness and sadness during that period. But all in all, I just want to say that I don't regret it. I've gained a lot in every aspect. I have also realized how far I can go and what kind of dream I can achieve as a young person and student. If possible, I hope that I could have more chance to participate in this kind of exchange, improve myself by this way and have a look at this world with my own eyes.