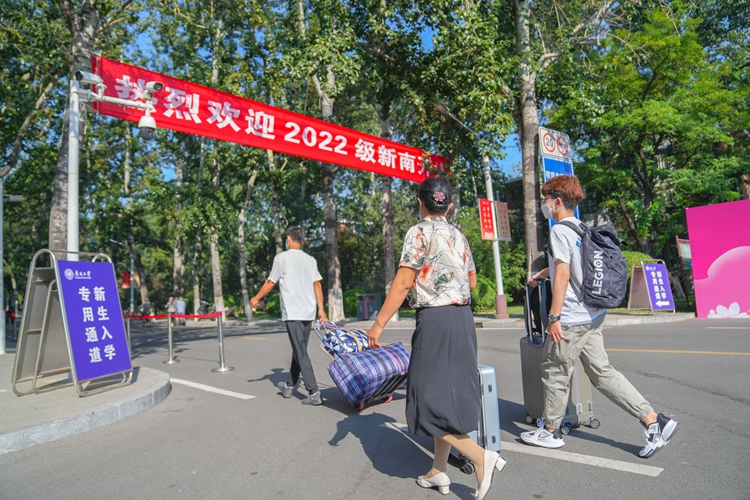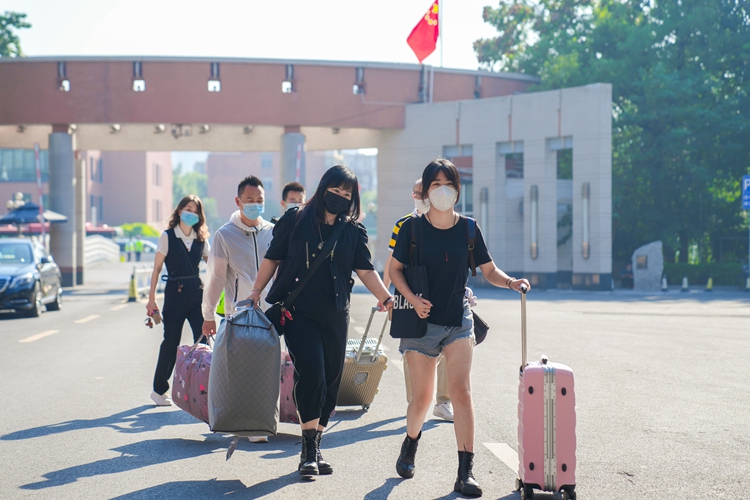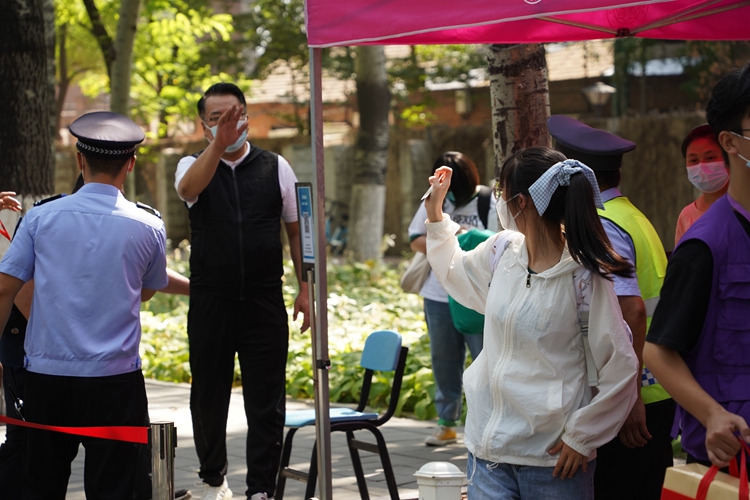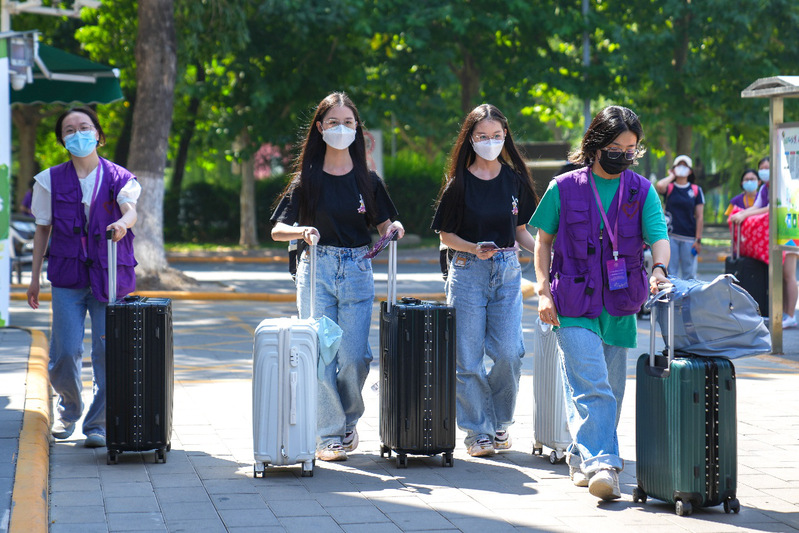 Nankai University welcomes more than 4,000 undergraduate freshmen today.
At daybreak, teachers and volunteers from all schools and departments of Nankai university were already prepared in anticipation of the fresh-faced new students.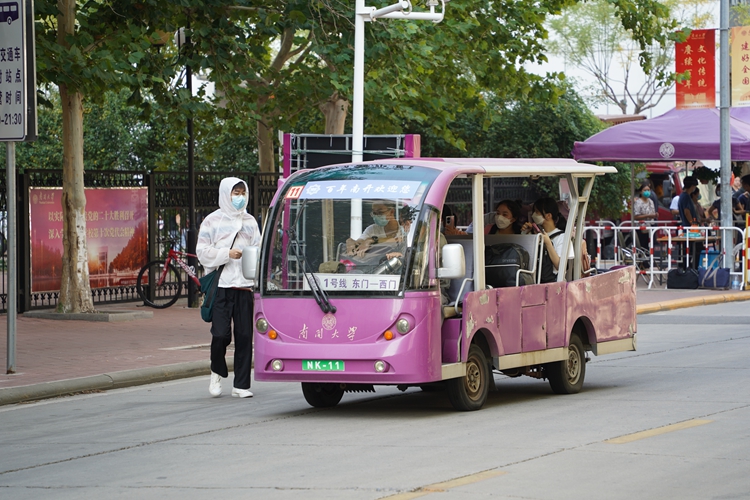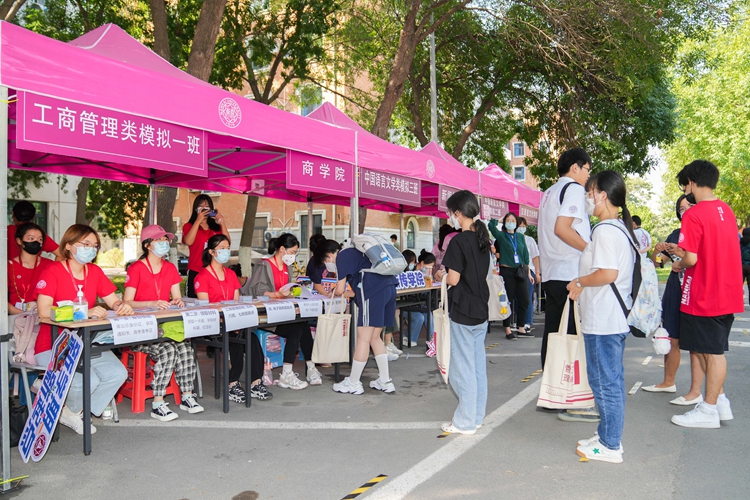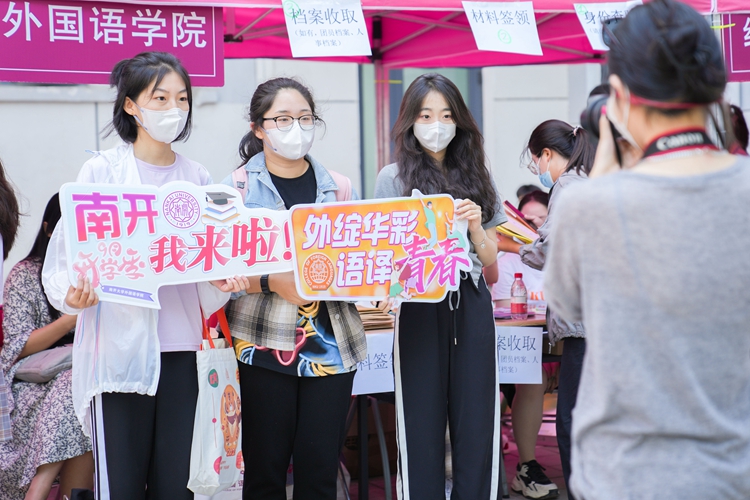 In response to the recent COVID-19 epidemic situation in Tianjin and nationwide, NKU put in place strict epidemic response measures as it welcomed new students. To ensure smooth enrollment, NKU collected and analyzed the data from new students before the start of the semester, and engaged students in carefully taking precautions on their trip. A safety net for epidemic response safeguards the safety and health of faculty and students.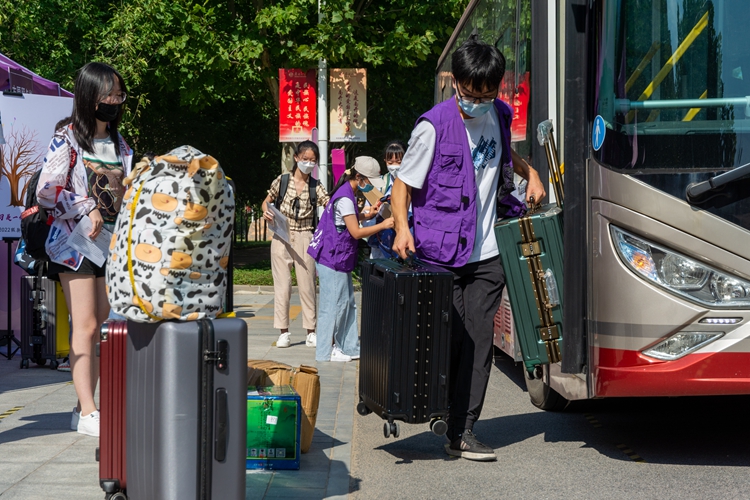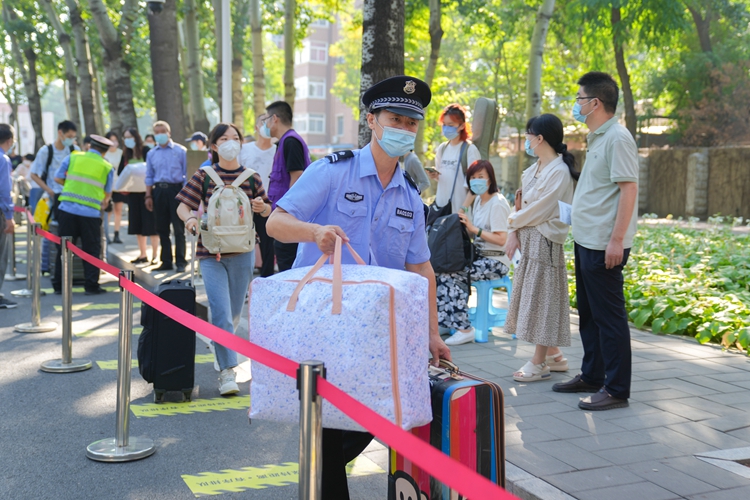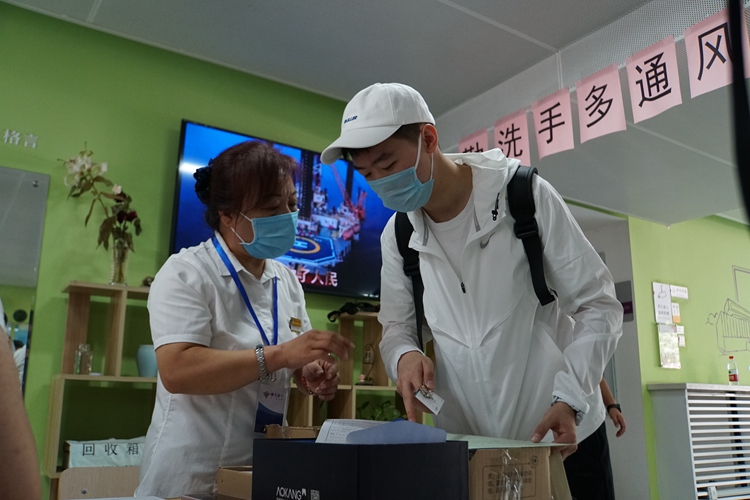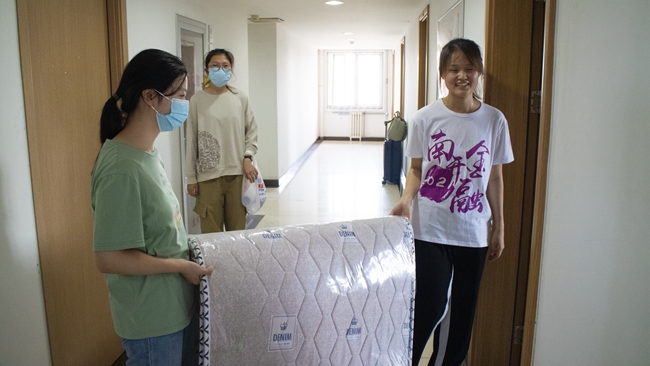 All departments work together to improve the orientation work and provide considerate service.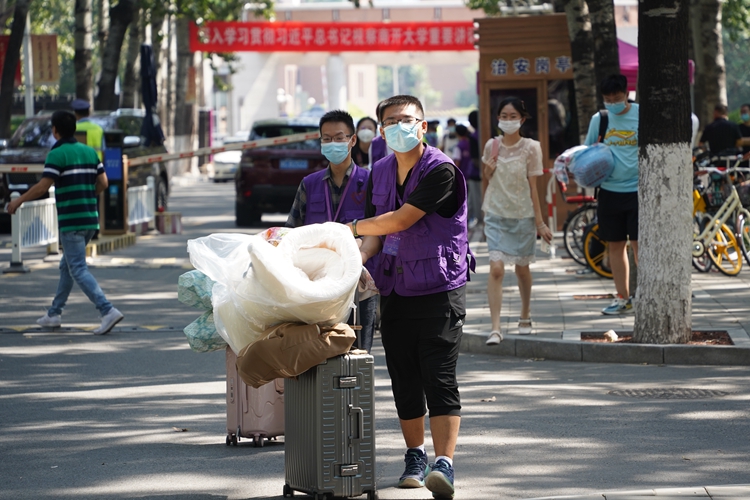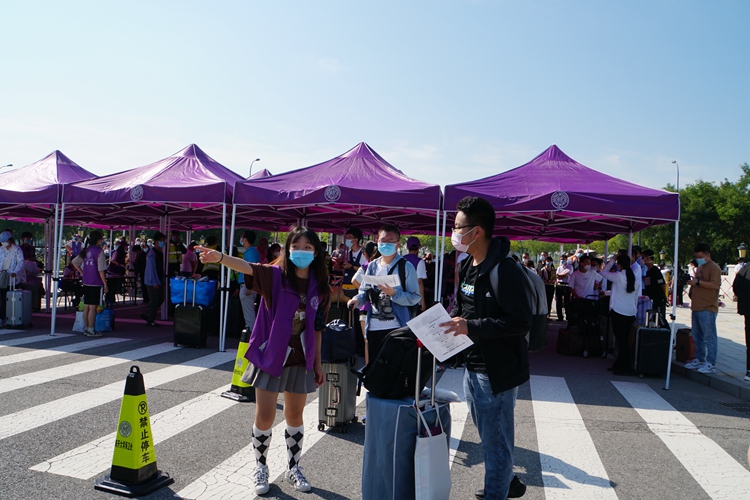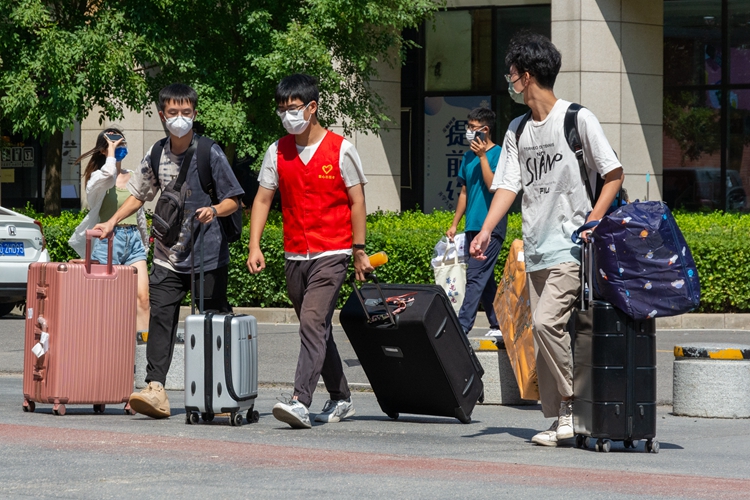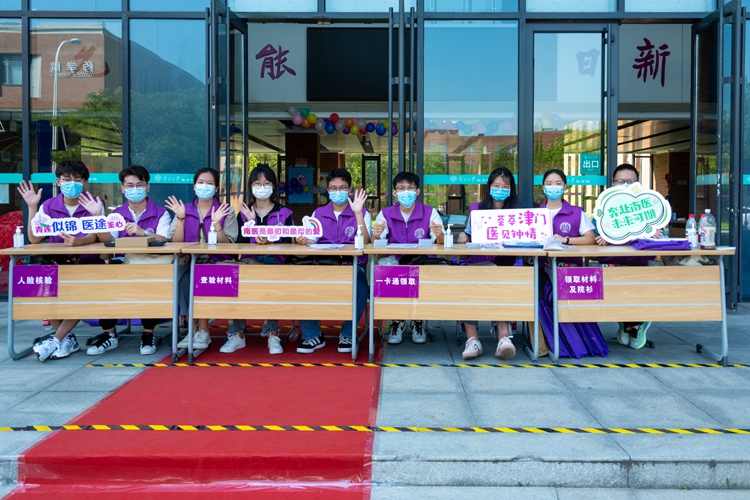 Sun Zeyao (third from right)
Sun Zeyao, an undergraduate student of the College of Electronic Information and Optical Engineering enrolled in 2020, came to the "one-stop" student service community early to provide volunteering service.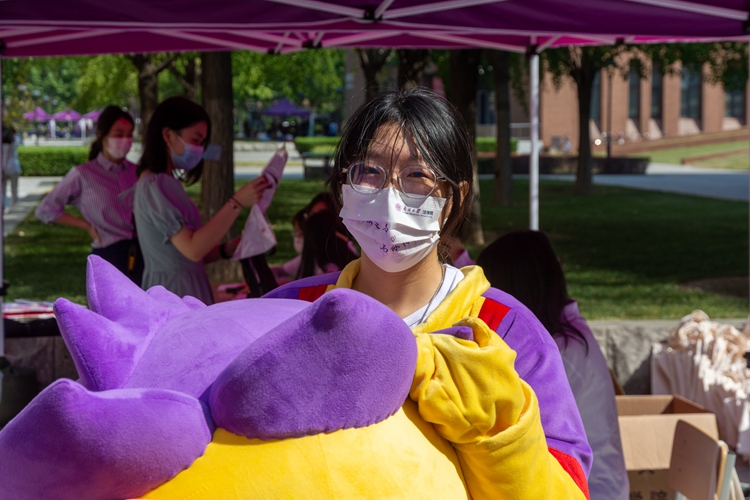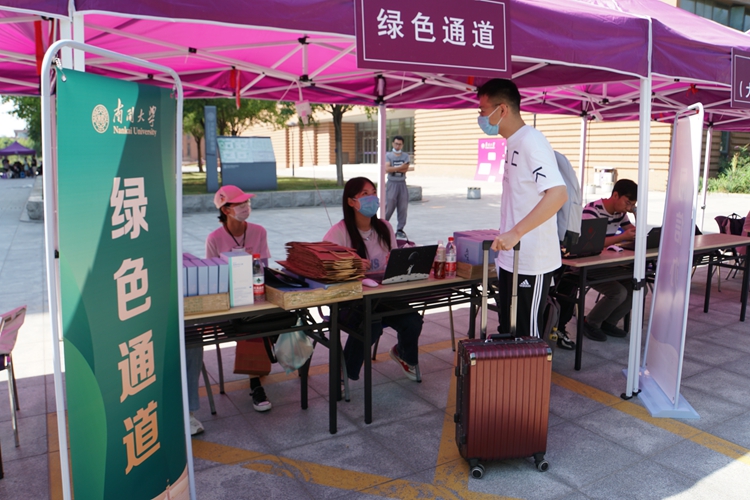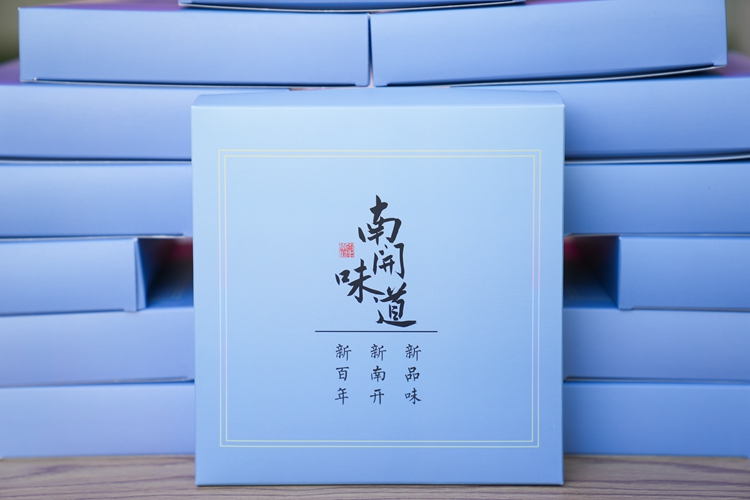 "Not a single student drops out of school because of financial difficulties" has always been a commitment made by Nankai University. This year, NKU also widely announced the policy of financial aid to freshmen, operated a "green channel" for their enrollment, and issued a special gift package called Nankai facilitates your learning career, which ensures new students would enjoy worry-free campus life under the complete funding and honor system. At the site, the Nankai Mooncakes were presented to new students as Mid-Autumn Festival greetings.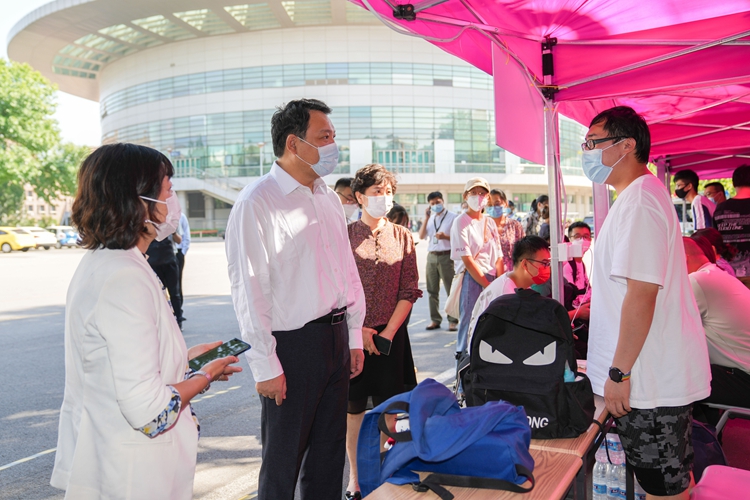 At 10:00 a.m., President Chen Yulu came to the welcome venue at dormitory 20 on Balitai Campus to greet the new students and extend regards to all the staff who areinvolved in the orientation work. Chen Yulu inquired about the welcome work and ho ped that all departments and schools provide intimate services for new students, so that students feel that "Nankai University is a home away from home".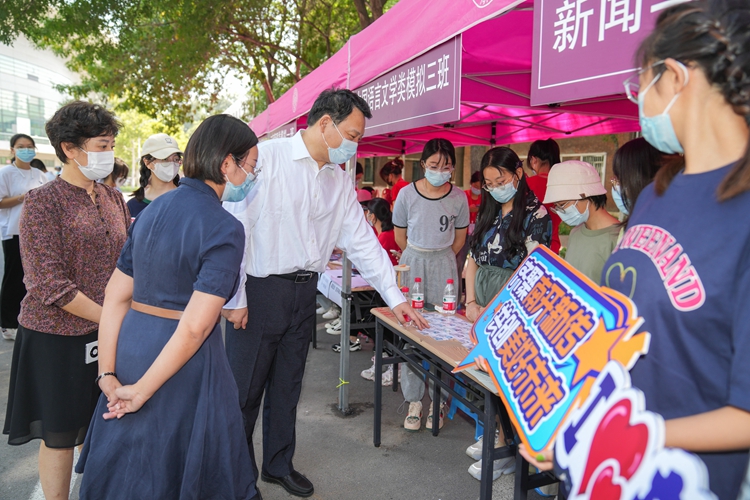 In a chat with the new students, Chen Yulu inquired about their enrollment experience, impression of NKU... He extends his hopes that the freshmen are expected to adapt to the campus life as soon as possible, and cherish their university time by making plans for better acquring knowledge in the new learning journey. He said that NKU will do its best to aid the learning career of students and look forward to their growth and bright future.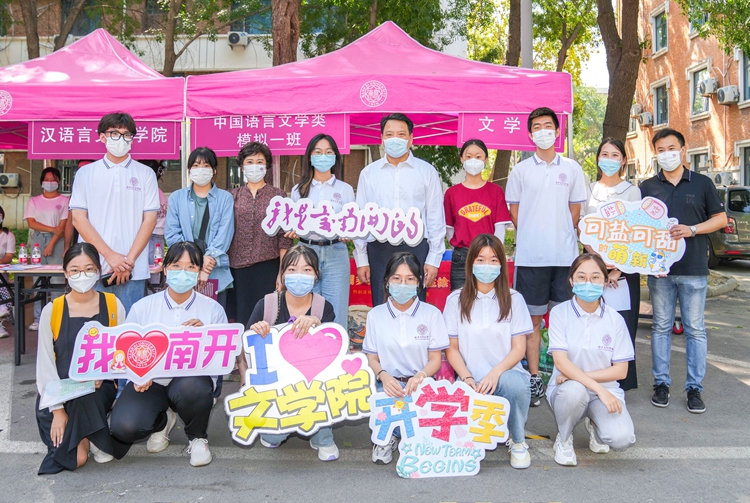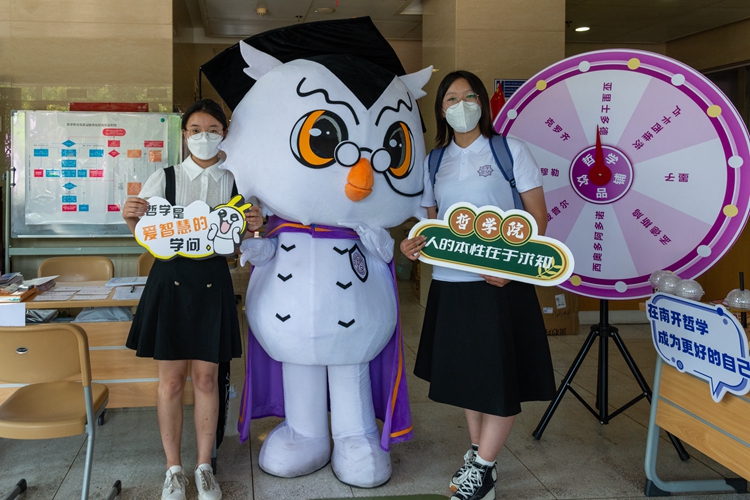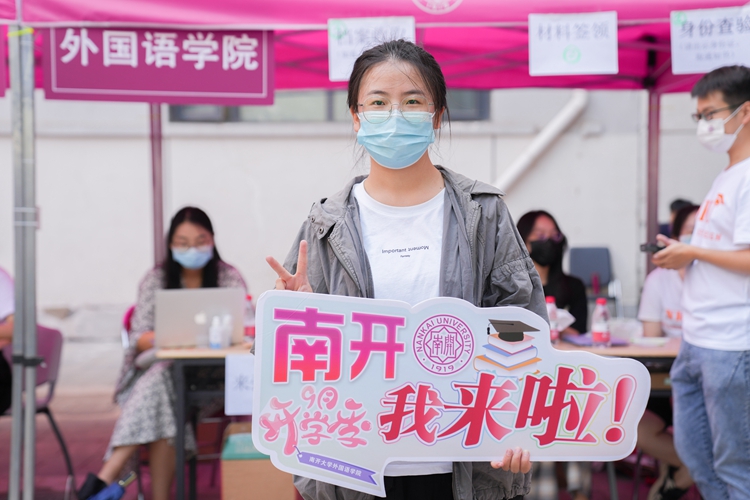 Each college and school went to great lengths to bring a sense of ceremony to the enrollment work. In addition to regular stuffs such as admission notice, freshman manual, and cultural shirts, they also prepared small creative gifts for new students.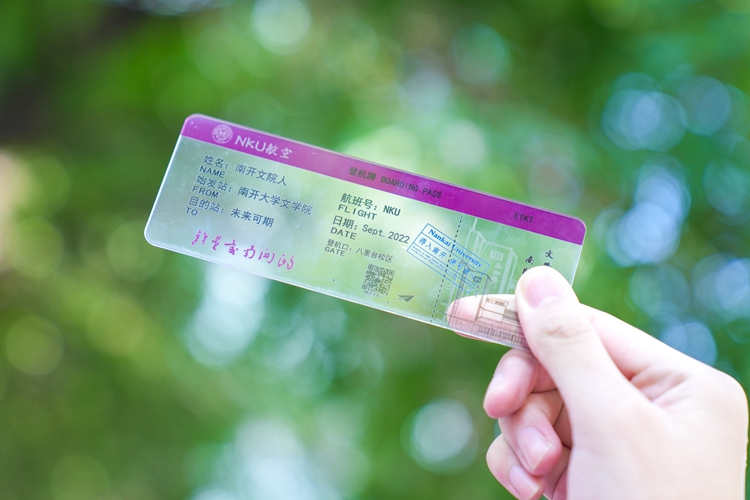 The School of Literature prepared acrylic boarding passes for new students, hoping that everyone aboard the "NKU" flight pursues their dream, and successfully arrives at the destination "with a promising future".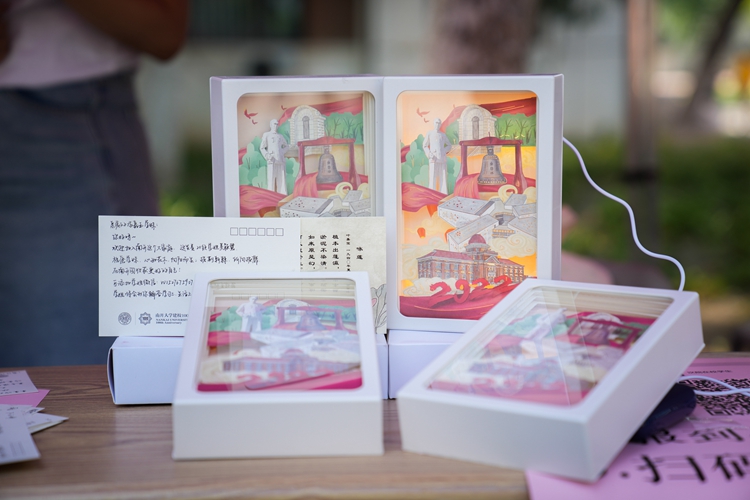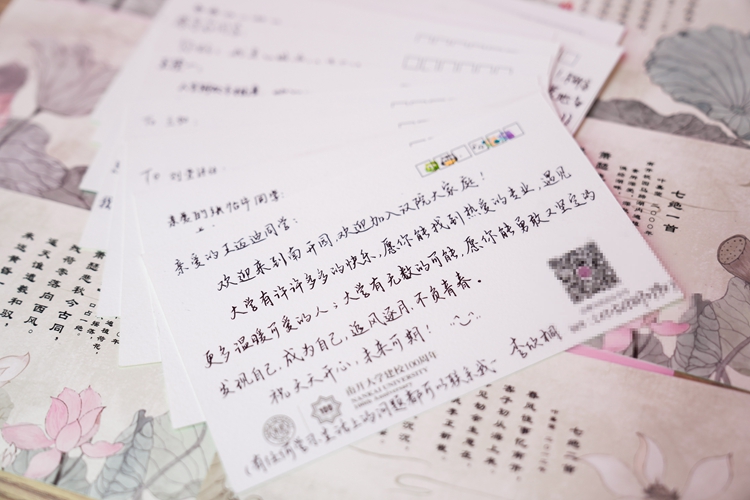 The College of Chinese Language and Culture prepared a lotus-themed postcard for each new student.
The freshman package prepared by the History College includes canvas bags printed with the logo of Nankai history , customized mugs, mouse pads bearing the words "NKU History students stay strong", mobile phone holders, card sleeves, limited edition masks , bookmarks and postcards.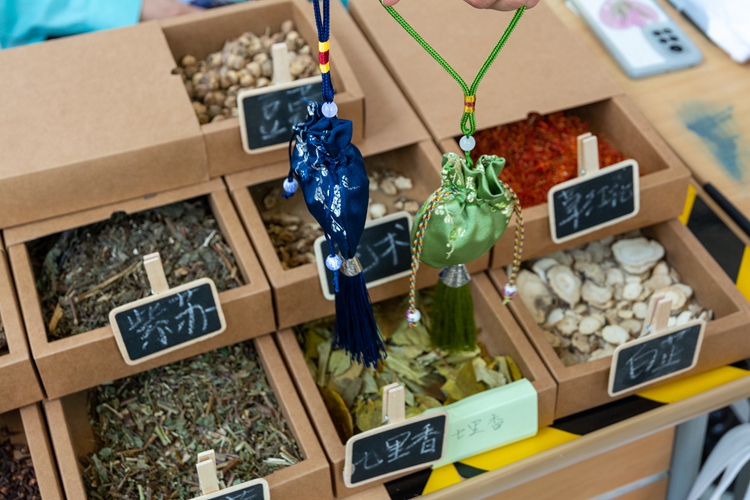 The College of Pharmacy prepared Chinese herbal sachets with pharmaceutical characteristics for new students at the welcome venue.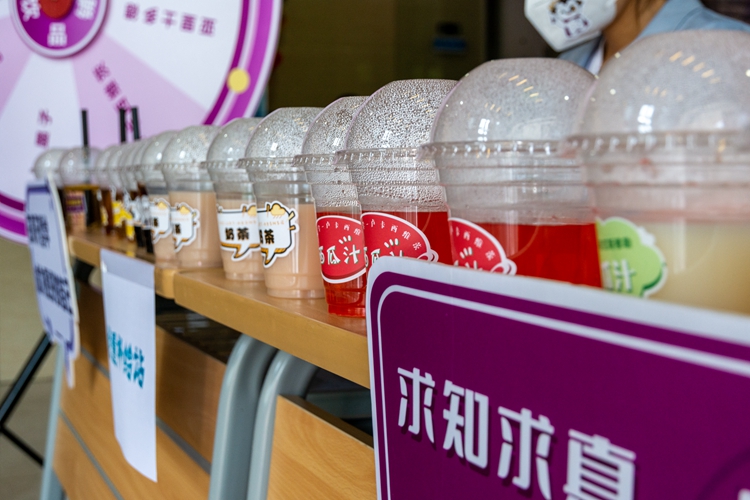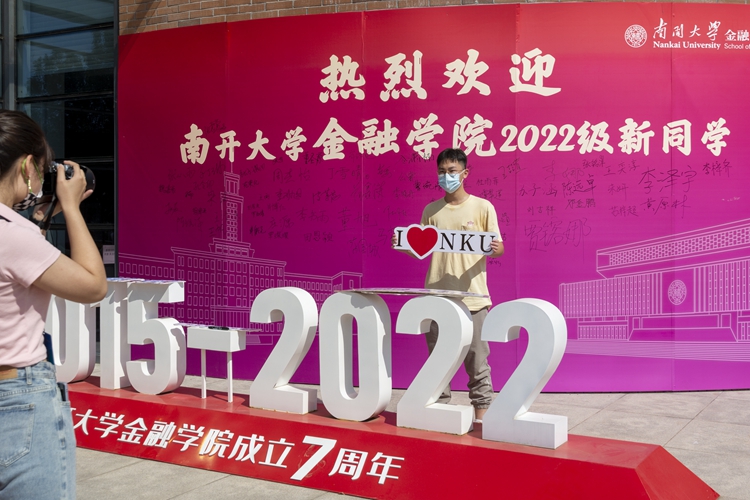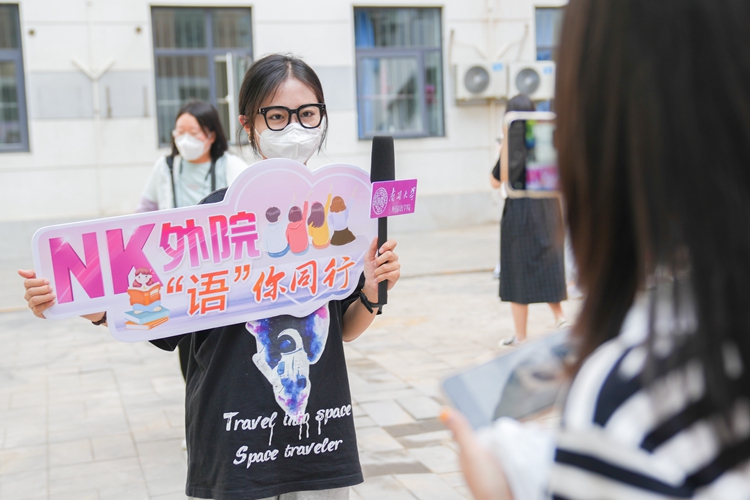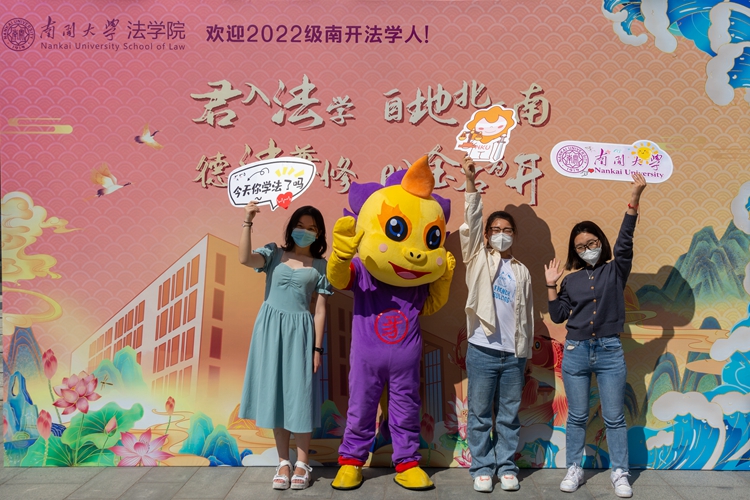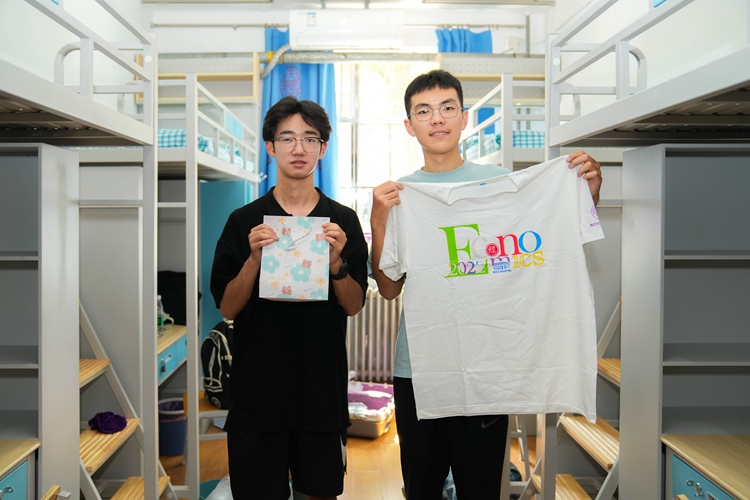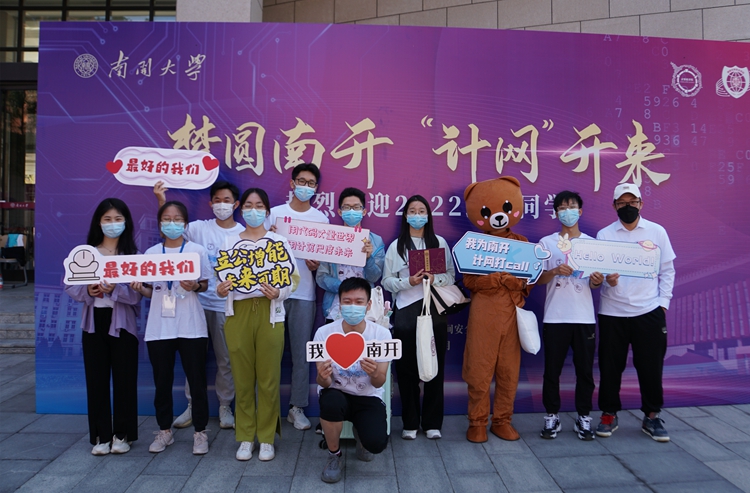 The dream of young people begins at NKU. Dear undergraduate freshmen enrolled in 2022, from today onwards, you share a common name - NKUer. At a new starting point, NKU goes forward with you on the new journey.