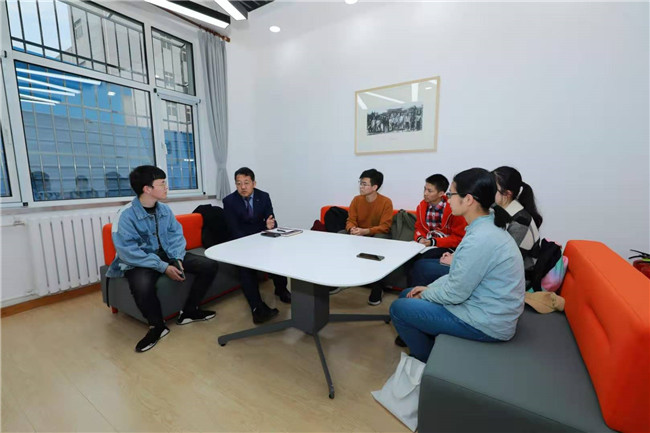 I. Organization
Mudan College of Nankai University, which is subordinate to College of Foreign Languages, currently has 10 tutors from College of Foreign Languages, School of Literature, School of Mathematical Sciences, School of Physics, Computer Education Department and other NKU units, and will employ a number of social tutors out of NKU accordingly. The enrollment is about 100 students per year. The College will carry out both online and offline activities. After a training session of one academic year, students will receive limited-edition badges and personal growth yearbook from the College after graduation. At the end of the academic year, students may choose to remain in the College or voluntarily withdraw.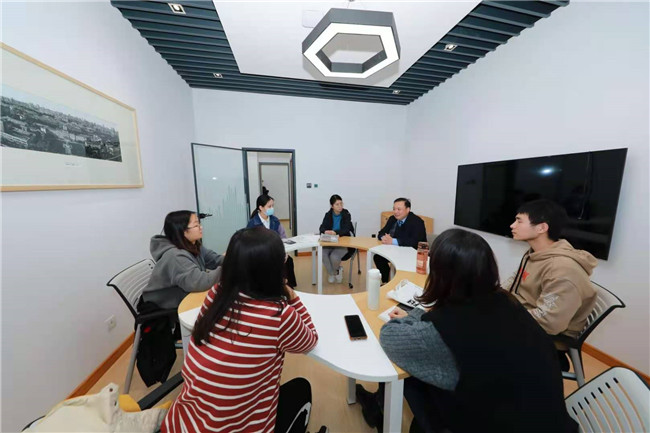 II. Features
Relying on the characteristics of College of Foreign Languages, Mudan College of Nankai University holds the motto of "holistic education" and aims to build a learning-oriented teaching community of "teacher-student development", promoting cross-disciplinary and integration. The College is committed to training students into socialist builders and successors of the new era with superb professional knowledge, deep humanistic literacy, international perspectives, Chinese thoughts and Nankai characters. The main activities and features of the College include:
1. Leading of Teachers: The College will give full play to the professional advantages of college tutors or professional teachers in their respective fields through "i lecture", "i research", "i share", "i exploration" and so on, presenting classic issues and emerging hot spots in different fields, different disciplines and different majors, expanding students' understanding of different professional knowledge, forming an interdisciplinary perspective, promoting the integration of disciplines, as well as helping to cultivate interdisciplinary talents. It concludes online and offline activities. College students in all majors are required to participate, with 3-5 times per semester.
2. Peer collaboration: By fully absorbing outstanding doctoral students, masters and senior undergraduates into peer tutors, and using their experience advantages in learning, life, employment and other aspects, students could have coordinated development by means of exchanges of experience, thoughts sharing, reading reports and other forms. It concludes online and offline activities. The online activities are mainly held on Feishu (an open platform), where students communicate openly or privately with their peers about their learning, life, thinking and other problems. The offline activities are held in the forms of "i communication", "i share" and "i reading", organized once a month.
3. Tutors' hour: It has two forms, online and offline. Offline activities are mainly teachers and students' talks, where College tutors or hired experts will have discussion and communication with College students about beliefs, life planning, life confusion, academic counseling, employment advice and other aspects. Online activities are mainly carried out on Feishu, with the setup of a number of groupchats between teachers and students with specific objectives. Each group has a tutor as the group organizer and keep a 24/7 online teacher-student interaction mechanism. Students can join in at least one interactive group. Tutors' online guidance is not limited to time and space, while the offline guidance is mainly held in the form of talks or class meetings once in 2 months.
4. Foreign language characteristics: College students are allowed to attend part of classes in College of Foreign Languages, including foreign language, foreign literature and foreign culture, as guest students. It helps to improve students' cross-cultural communication skills and enrich students' international cultural knowledge. Meanwhile it will attract College students to participate in the brand activities of second class in College of Foreign Languages, such as Foreign Language Festival of Nankai University, Foreign Language Drama Society of Nankai University, Interpretation Training Camp and Graduates Job Fairs, highlighting the College's foreign language characteristics.
5. Self-organizing operation by students: While exerting utmost of tutors' guidance, the College actively promotes the self-organizing operation mechanism by the students, where tutors' lectures, peer experience exchanges and sharing meetings, and the daily maneuver and operation of the College are mainly in the charge of student management groups. This will exercise the students' organizational competence, management ability, communication ability, coordination ability, as well as the ability to find, analyze and solve problems.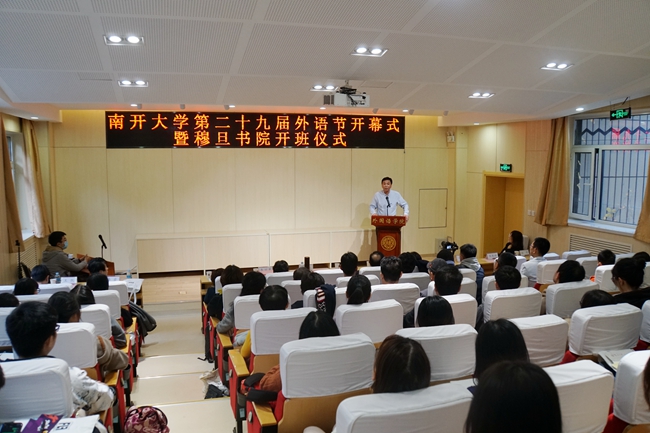 III. Tutoring team
Dean
Yan Guodong, Dean of College of Foreign Languages, Professor
Tutor
Deng Shaoqiang, Director of Mathematics Department, School of Mathematical Sciences, Professor
Group
Yu Hua, Associate Professor, School of Physics
Sun Hongwei, Professor, College of Chemistry
Liu Fang, Professor, College of Life Sciences
Tu Jun, Director of Center for Experimental Art Education and Senior Engineer at Professor level
Xing Zhijie, Executive Deputy Secretary of the Party Committee, Deputy Director of Department of Organization, Researcher
Jiang Yawen,Director of Graduate School Office for Training and Degree Management, Associate Professor, School of Economics
Yao Yi, Professor, School of Business
Zhao Hong, Director of Computer Education Department, Associate Professor
Li Min, Associate Professor, College of Foreign Languages