December 24th, Nankai University's President Xuetao Cao had a meeting with the representatives of foreign teachers from Brigham Young University who teach at Nankai in Balitai campus. He also received the congratulation letter from Kevin J. Worthen, President of Brigham Young University. Vice President Lei Wang accompanied in the meeting.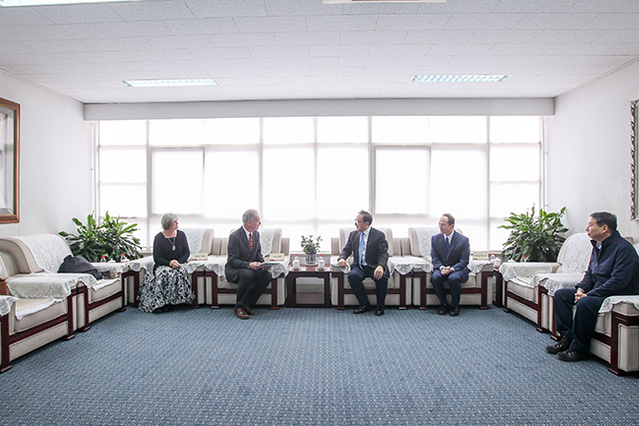 The representative of the foreign teachers conveyed the contents of the congratulation letter to Prof. Xuetao Cao and introduced the work and life in school. In his letter, Kevin J. Worthen congratulated Nankai University on its 100th anniversary. He said that Brigham Young University cherished its many years of friendship and solid cooperation with Nankai University and hoped that both sides will continue to write a new chapter of cooperation.
Prof. Xuetao Cao expressed his gratitude to President Kevin J. Worthen for his letter of congratulation, and thanked foreign teachers for their hard work in teaching and actively promoting the internationalization of the university. He hoped that both the sides will maintain the friendship, and carry out beneficial exploration in international academic exchanges and cooperation.
People in charge of School of Medicine and Office of International Academic Exchanges also attended the meeting.
Founded in 1875, Brigham Young University is one of the largest private universities in the United States. Nankai University cooperates with Brigham Young University for more than 20 years. Nankai has received foreign English teachers from Brigham Young University for a long time. Their teaching is well received by teachers and students.
(Translated by Yuchen Shi,Edited by Davide Francolino and JianjingYun)