In December 2019, a sudden epidemic of novel coronavirus pneumonia (NCP) broke out in China. As the severely afflicted area, Wuhan, Hubei Province, has been concerned by all Chinese people.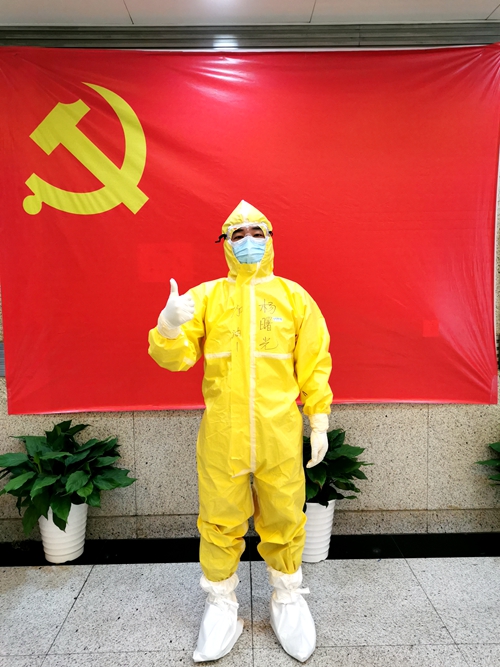 Tongji Medical College has received a large number of confirmed and suspected patients since the epidemic outbreak. Shuguang Yang, a year-2003 alumni of Nankai University's School of Medicine is a doctor in Anesthesiology Department of this hospital. He has held on to his post in the operating room since the outbreak, and he is been responsible for the fever clinic since February 10th for two weeks. In order to save protective materials, he does not eat lunch or drink water, and only relies on two biscuits for breakfast, and persists till the end of the 8-hour shift. However, after work, he still couldn't relax. In his self-isolated residence, Shuguang Yang still needs to ventilate his room and wash and disinfect his clothes. It wasn't until the middle of the night that the work can actually come to an end.
At the eve of the Spring Festival, keenly watched by all Chinese people, three teams of military medics were sent to Wuhan. Yongfeng Tian, a year-2007 alumni of Nankai University's School of Medicine is in the team. As a young doctor in Endocrinology Department of Xinqiao Hospital of Army Medical University, Yongfeng Tian made his vow, "In the era of war, it is the soldiers who rush ahead, in the era of peace, it is the doctors. I am a soldier, and I am also a doctor. If the country is in trouble, I am responsible."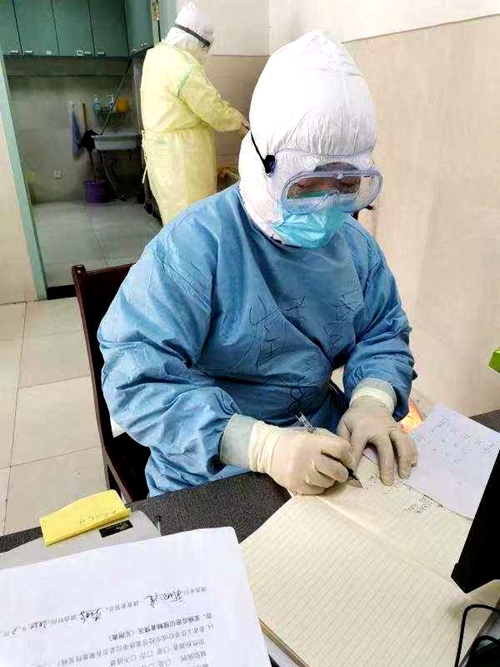 Dr. Keliang Cui, working in the ICU of Tianjin Medical University Cancer Institute & Hospital, is a year-1993 alumni of Nankai University's School of Medicine. As an expert in critical care medicine, confronting with the epidemic, he made great efforts to overcome family difficulties and twice applied for support to the front line. He hoped to be able to work and contribute as soon as possible. January 28th, Keliang Cui joined the second batch of Tianjin supporting medical team and set foot on to Hubei.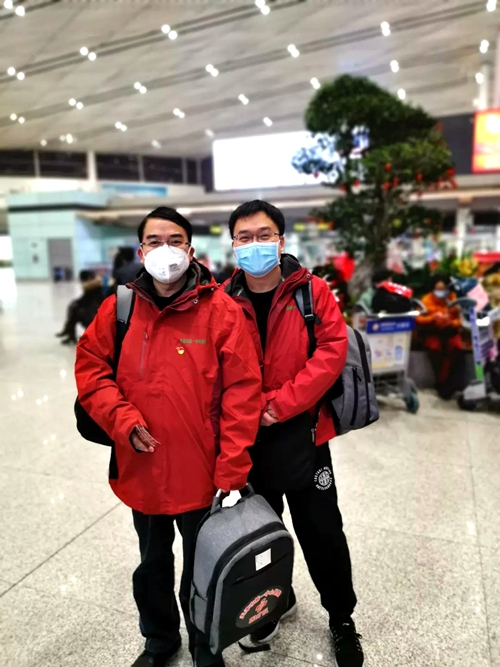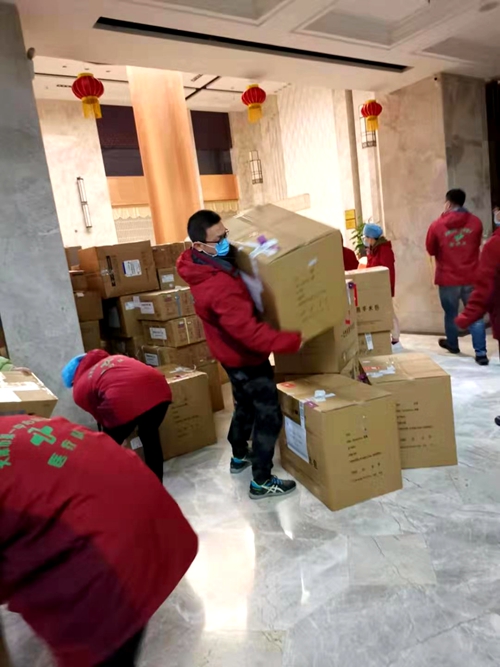 Moreover, in the fifth batch of supporting medical team to Hubei, there are four alumni of Nankai University's School of Medicine. They are doctors working in the Tianjin No.1 Hospital, which are Pengjiang Liu (1995), Feng Zhang (1996), Xin Zhao (1996) and Yisheng Kang (2004). They are the fresh power for the first line. After a short rest and sorting out medical materials, the four alumni have been stationed in the Fangcang makeshift hospital at Tazihu Sports Center in Jiang'an District since the 12th.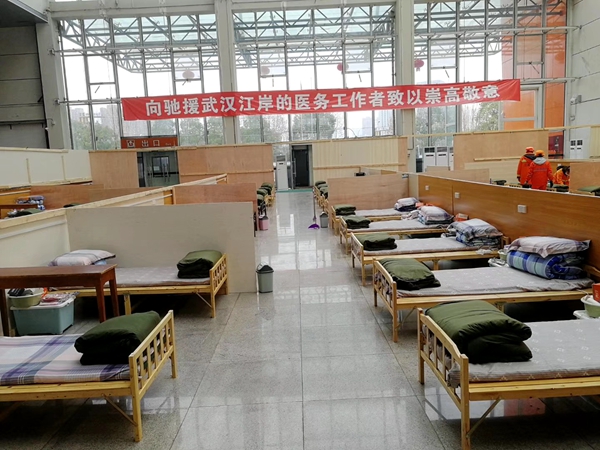 In the 100-year history of Nankai, Nankai never gives up, regardless of the difficulties. Nankai University's School of Medicine also passes the spirit on. Just like what General Secretary Xi Jinping said, Nankai Universityhas a glorious patriotic tradition. When our motherland confronts with the epidemic, its alumni adhere to Nankai's spirit of dedication to public interests and acquisition of all-round capability, sacrificing themselves for people, taking responsibilities at the critical moment, and keeping their pledge as a doctor. They fully explain Nankai people's excellent and noble character and set a good example for teachers and students of the whole university.
(Translated by Yuchen Shi, Edited by Davide Francolino and JianjingYun)