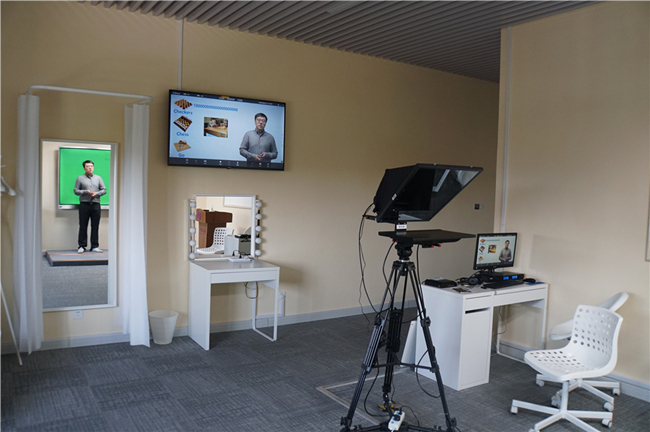 In order to implement The Action Plan for Improving The Quality of First-Class Undergraduate Education of Nankai University (2019-2021), since last year, Nankai University has been planning to build an independent recording and broadcasting classroom in an effort to promote the deep integration of modern information technology and education, increasing the strength of building online courses and facilitating online teaching independently. Recently, our university's first independent recording and broadcasting classroom has been officially opened for teachers to record independently high-quality videos for the courses.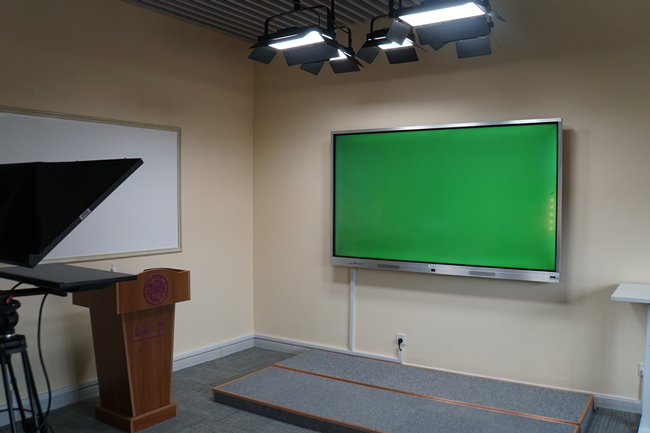 The classroom is located in Room 516, zone B, Public Teaching Building of Jinnan Campus, with 37.3 square meters of indoor space and computers, teleprompters, writing boards, spotlights, green background boards, dressers, sofa and other equipment and facilities. The whole classroom is divided into five functional areas: the cloakroom, which is for teachers to tidy up their appearance before recording courses; the virtual reality area, which is for teachers to record both the virtual and real materials with Powerpoint; the blackboard area, which is for teachers to select the video recording mode of blackboard + Podium according to the scene requirements; the operation area, which is for teachers to edit the recorded video; the resting area is a place where teachers can relax and discuss during the course recording.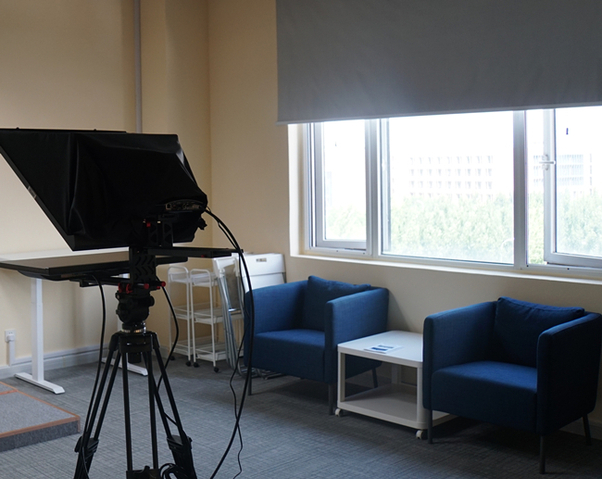 Without any cooperation with others, independent recording and broadcasting classroom is able to realize complete self-help, indeed teachers can complete the video course recording independently. In order to keep up with teachers' daily teaching habits, the classroom is equipped with adjustable brushes to realize the writing function of virtual blackboards; meanwhile, professional video processing technology is adopted to present high-quality and broadcast video effects.
It is reported that Nankai University is continuously pushing forward the curriculum reform, and the university is increasing efforts to promote the construction of online courses and online and offline composite courses. At present, 7 courses of the university have been identified as national top-quality online open courses, 14 courses have been on the international platform, more than 50 online open courses have been completed, and more than 50 all English professional courses have been successively established.
(Reported by FangLan, Translated by Yingjie Shang, Edited by Davide Francolino and JianjingYun)