Recently, the library of Nankai University received the plaque of Nankai University Teaching and Studying Center for National-level Ancient Books Restoration Technique issued by the National Ancient Books Protection Center, and has become the second teaching and studying center in Tianjin, the first Teaching and Studying Institute for Ancient Books Restoration Technique among Tianjin universities, and one of the five teaching and studying institute nationwide.
The special collection of ancient books in Nankai University's library is mainly composed of ordinary ancient books, rare ancient books, special collections (maps, steles, handwritings, contract documents, calligraphy works and paintings etc.), reproduction of rare books, newspapers and magazines before 1949 and books and materials of the Economic Research Institute during the Republic of China era. It has catalogued nearly 20,000 kinds of line-up books with their copies, which are more than 260,000; between them there are nearly 2,000 kinds of rare books numbering up to about 22,000 copies. It has been selected into 638 copies of 40 kinds of national precious ancient books. There are 24 inscriptions of the Song and the Yuan Dynasties, more than 640 inscriptions of the Ming dynasty, more than 900 selected inscriptions of the early Qing dynasty, nearly 300 manuscripts of the Ming and the Qing dynasties, 72 manuscripts, and more than 60 manuscripts including Korean and Japanese scripts.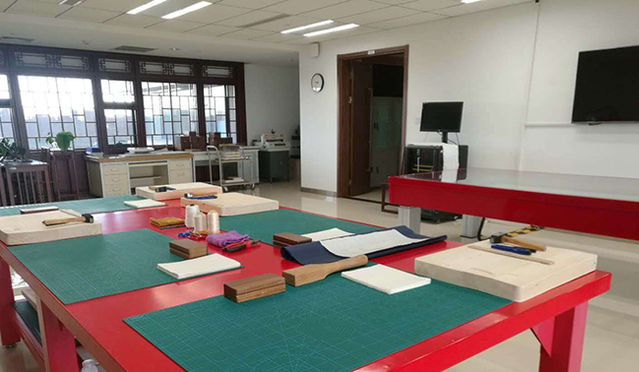 In 2009, Nankai University' library was approved as a National Key Book Protection Institute. In 2014, it was awarded the title of National Advanced Institute for the Protection of Ancient Books by the Ministry of Culture. In March 2019, it has become the governing institute of China Ancient Books Protection Association. The repairing room has a total area of more than 300 square meters and it is currently equipped with multiple full-time repair personnel. It is also equipped with high-definition shooting and repairing instrument for ancient book literature, calligraphy and painting cleaning machine, mounting machine, pulp book repairing machine, ultraviolet sterilization machine and other ancient books special collection and repairing equipment.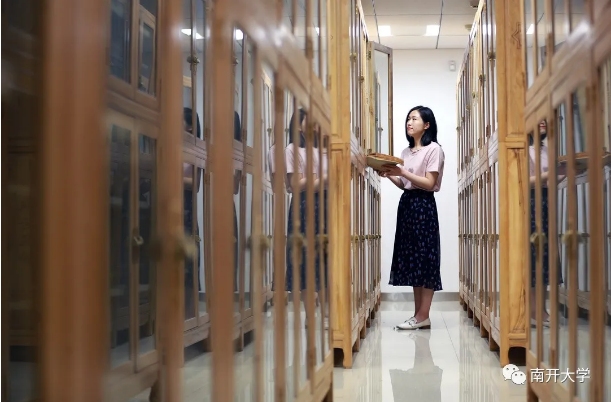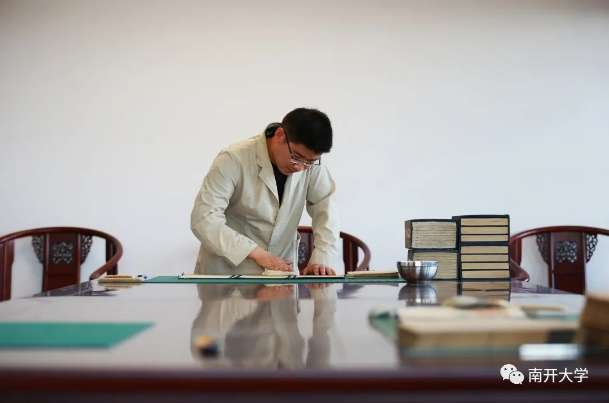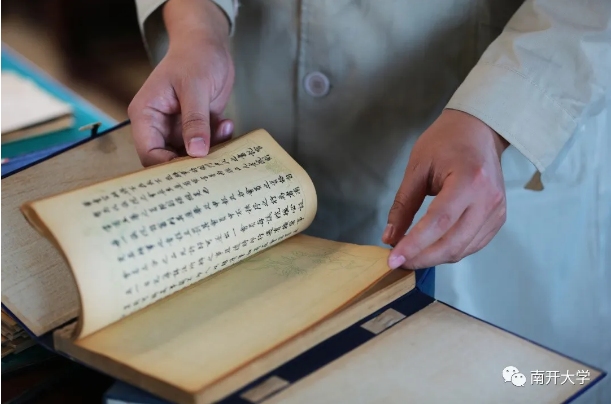 The approval of the Nankai University Teaching and Studying Institute for the Restoration of Ancient Books follows the traditional form of inheritance from teachers to apprentices, instruction by words and practice, and also establishes a long-term mechanism for the cultivation of ancient books' restoration talents. Taking this as an opportunity, Nankai University's library will cooperate with the relevant power of the School of History, the College of Liberal Arts and the Tianjin Library to jointly build an excellent traditional cultural base. On the one hand, it improves the level of protection of ancient books in the collection; on the other hand, it provides students with opportunities of practical experiences.
(Reported by Kan Guo, Translated by Mengya Pan, Edited by Davide Francolino and JianjingYun)