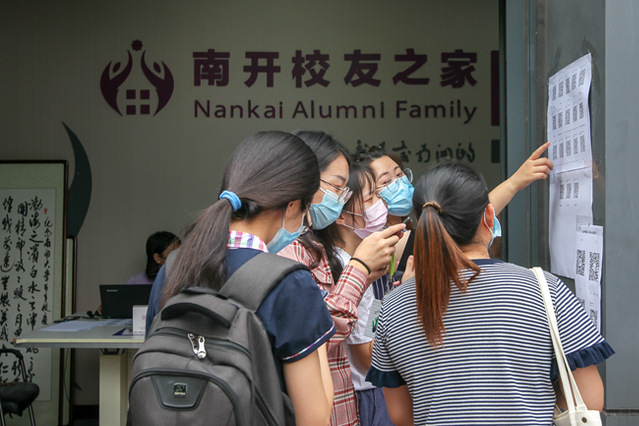 In 2020 graduation season, Nankai University's Office for Alumni Work and Alumni Association together held an activity, "2020 Global Nankai People Congratulations on Graduation", to unite new alumni.
The activity was designed for all Nankai graduates of the year 2020, including bachelor, master and doctoral students. It aims at instructing local alumni associations to provide services for new alumni as best as they can, helping 2020 graduates who are influenced by the epidemic situation to better integrate with new places of work or study and start a new life journey without too much panic. The activity is vividly responded by mass graduates and local alumni associations.
At the site, graduates joined in the alumni WeChat groups so that they can find the alumni associations of their hometown or the cities they are going to. They also received the graduation gifts and online alumni cards. Alumni associations of Shanghai, Shenzhen, Tianjin, Shijiazhuang, Jilin, Yunnan, Chongqing, Jiangxi, Hong Kong, Los Angeles and other cities also recorded videos to send blessings for the new alumni and welcome them to join in the Nankai alumni family.
Graduates who participated in the activity were able to receive a souvenir mug with the logo of the 100th anniversary of Nankai University. Mugs were donated by Lixin Zhao, a 1985 graduate of Department of History and also a member of Nankai Alumni Association at Shijiazhuang. He hoped graduates would always keep in mind Nankai characteristics and spirit after leaving the alma mater.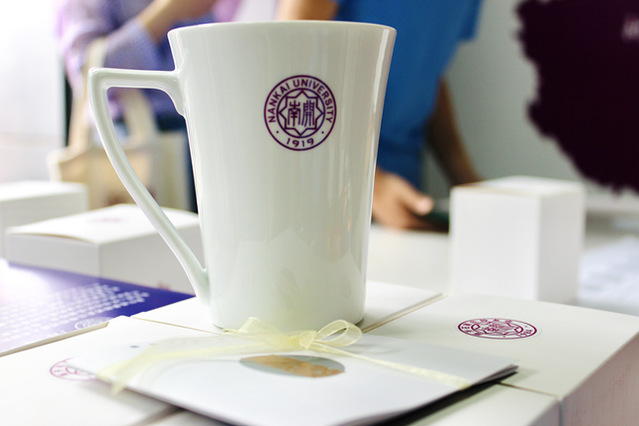 According to incomplete statistics, a total of 3,032 souvenirs were distributed in the event, and more than 5,190 people joined the Wechat group of alumni associations.
The series activity of "Together with new alumni" is a brand event of Nankai University's Alumni Association. Supported by different departments, the event has been constantly held for eight years. In the future, the Association will keep innovating the activities, paying attention to practical needs of graduates and alumni, and building a better bridge for both sides.
(Reported by Min Cong and Jici Nie, Photography by Qiqi Zong and Jici Nie, Translated by Yuchen Shi, Edited by Davide Francolino and JianjingYun)