From the 10th to the 11st day of November, Nankai University welcomed her 2020 undergraduate freshmen. 4188 students were enrolled this year, among whom, reporters noticed some special freshmen who have their special stories.
I aspire to take the road of research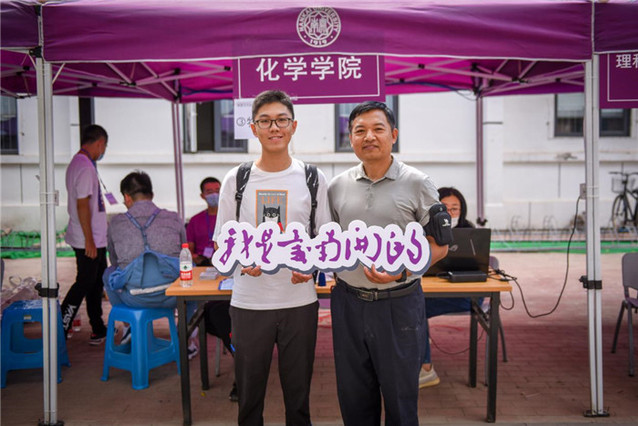 Chufan Li, a student from Tianjin Yinghua International School, entered the Chemistry Boling Class of Nankai University with the highest score of 703. "I have been dreaming of entering Nankai University since an early age and I have strong interest in the major of chemistry. I signed up the Strengthening Basic Discipline Plan of Nankai University in May this year, expecting to continue my growth in Nankai University and realize my dream of taking the road of basic research", Chufan Li shared the expectation for university life.
She is excellent at the age of 15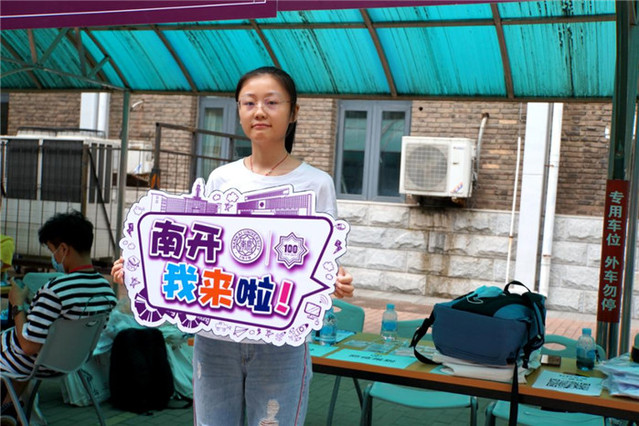 Keren Sun, a freshman just at the age of 15, who loves Math from an early age, entered Math Boling class through Strengthening Basic Discipline Plan. "Nankai University has its own edge on Math. It is very lucky for me to study this major and I hope I can make progress steadily and make academic accomplishments." "It is our fate with Nankai to study here." Keren's mother said, "Nankai University is a very prestigious university. As a parent, I hope that my child can take care of herself and become a person who contributes to our country."
From Zhuanglang, also from Nankai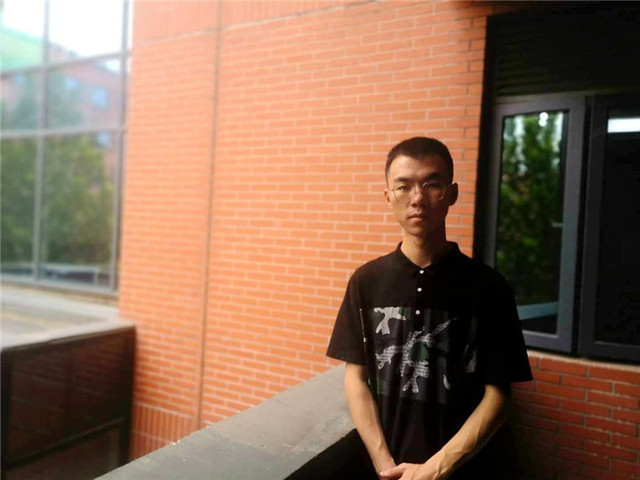 Qing Yang, an undergraduate of 2020 of the school of philosophy, is from Zhuanglang County, Gansu Province, supported by Nankai University. School's target support has brought him great help. He said: "Nankai University has donated two reading pavilions to my school and support teacher has taught us knowledge in different fields."
Today is his birthday
11st November is not only a check-in day, but also an Yi boy - Longyao Cai's- 18th birthday. His aspiration is to become a doctor. On this day, Longyao entered the campus and also starts his new journey in life. He said: "The intersection of two important moments makes me feel the profound significance of today. I am bound to work hard and fight for my goal!"
Her Nankai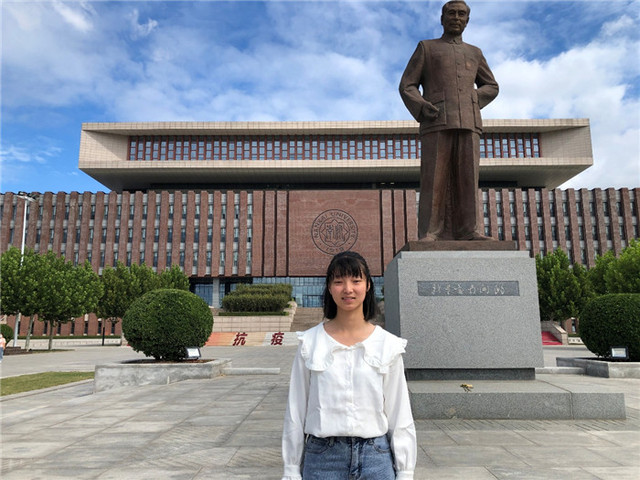 Chuyi Hu, a girl from Guanmiao Town, Shangcheng County, Xinyang City, Henan Province, got the highest score in liberal arts among local students and was admitted to the Institute of History of Nankai University. She said: "Nankai University, surviving the war, with the history of Southwest United University, is a university with perseverance. I am moved by her historical background and humanistic culture."
Check-in by himself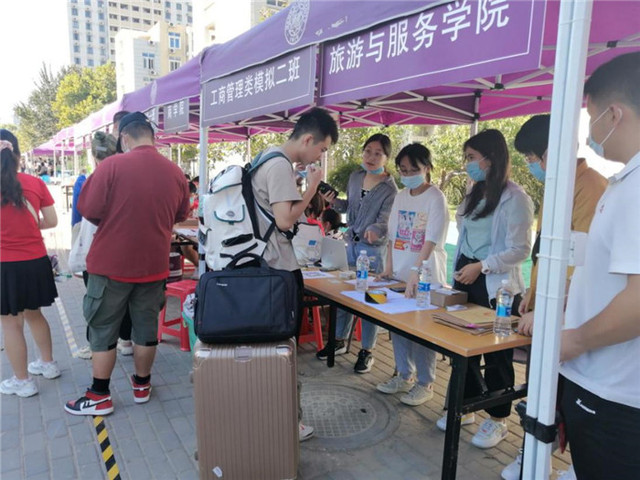 On check-in day, Dengfeng Cao, a student of Business Administration major, came to the check-in booth with a suitcase and a bag just by himself. He is from Chengdu, Sichuan Province. He expressed his deep feeling about Nankai for its history and culture. He said with a smile on his face: " When entering the dormitory area, I felt satisfied and had positive hope for my future university life."
She has the same birthday date as Nankai University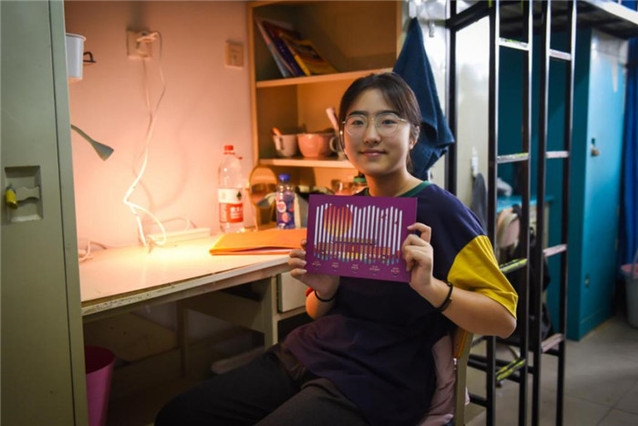 There are 9 freshmen of this year who have the same birthday date as Nankai University, 17th October. Jingyi Liang, a student of Foreign Language Literature, is one of them. "It is my fate with Nankai University." She said, with a smile on her face. "I have been yearning for Southwest United University. Nankai University, as one of those schools, has a profound foundation and patriotic tradition. I am very happy to come here to study."
Being students of Nankai for a decade
Freshmen of 2020 come from 1546 high schools from all parts of China, among them, 1546 students are from the school of Nankai series. Ye Xu, from Finance school, is from Chongqing Nankai High school and she is going to be a student of Nankai for a decade. She said: "During the 6 years in Chongqing Nankai middle school, I strengthened my ability in Students' Union. In Qinjian Building, Fansun Building, Wuqing Hall and the alley in Jinnan Village, I felt Nankai's confidence deposited by the time."
A pair of twins comes to Nankai campus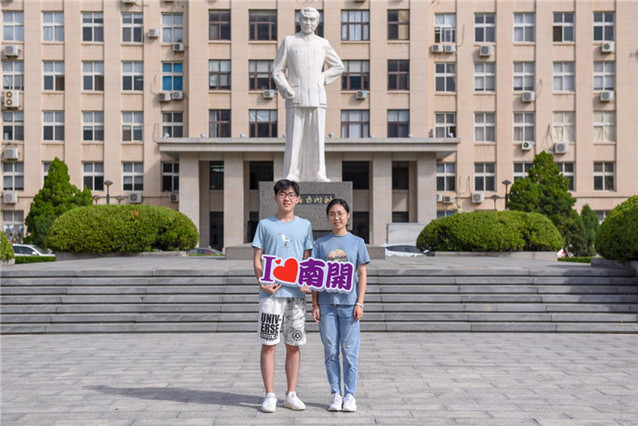 Among all the freshmen, there is a pair of twins entering Nankai University. They are the older sister Muyue Liang who was admitted to Chinese Language and Literature and her younger brother Muchen Liang who was admitted to Economics. This pair of siblings, who just have 10 minutes age of difference, took Nankai as their goal with eloquence. When they recalled that they were admitted to Nankai University at the same time, they still could not hide their excitement. Speaking of the reasons for studying in Nankai University, Muchen explained: "Nankai University gives him a sense of belonging and warm. Teachers and senior students' patient sharing of experience gives me confidence towards the future 4-year life in Nankai University." Muyue said: "Nankai University is well-founded and lively. I am very honored to participate in Professor Ye Jiaying's First Class on the Teacher's Day, which granted a sense of mission to me, that love Chinese literature: inherit China ancient culture. I hope that I can be infected by a down-to-earth and lively atmosphere in Nankai campus and live a fulfilling four-year life."
(Reported by Jingqiu Hao and Renming Qiao, Translated by Mengya Pan, Edited by Davide Francolino and JianjingYun)