September 10-11, the 100-year-old Nankai University warmly welcomes the freshmen of 2020.
With a cool autumn breeze and a bright sky, the freshmen of 2020 stepped into the Nankai campus full of expectations, going to bring new vigour and vitality into this one-century-old university.
Colourful welcome banners, clear and eye-catching signs and welcome booths were all set up in the campus. Teachers and volunteers of colleges, schools and departments were all ready to welcome the youngest generation to Nankai University.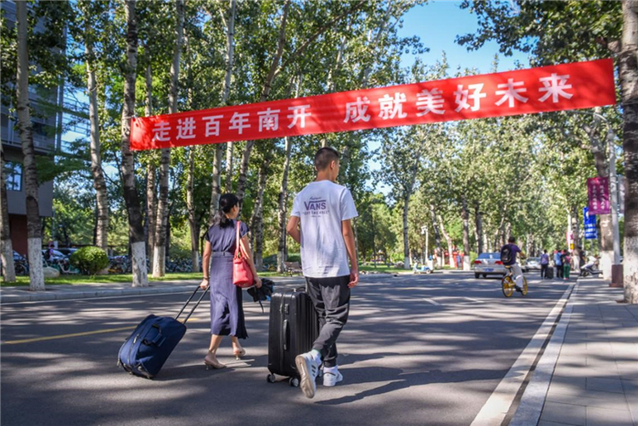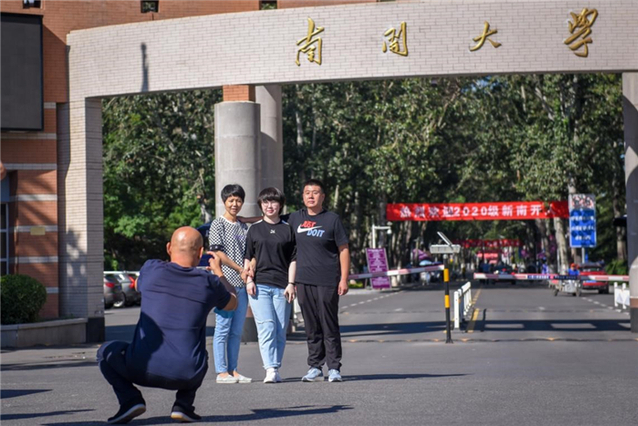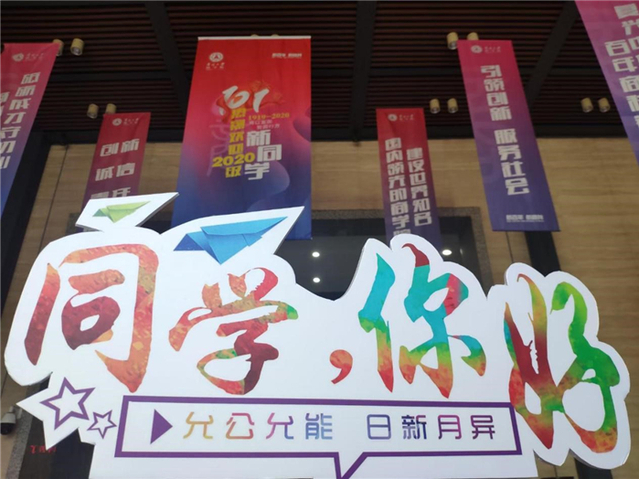 This year, Nankai University has enrolled 4,188 undergraduate students, of whom 2,020 males and 2,168 females, with a male to female ratio of 1:1.07. The proportion of male students in science experimental programs (material science and sustainable development) is the highest, and that of female students in the programs of Chinese Language and Literature is the highest. As required by the university's policy of epidemic prevention and control, freshmen started their registration at Balitai and Jinnan campuses separately.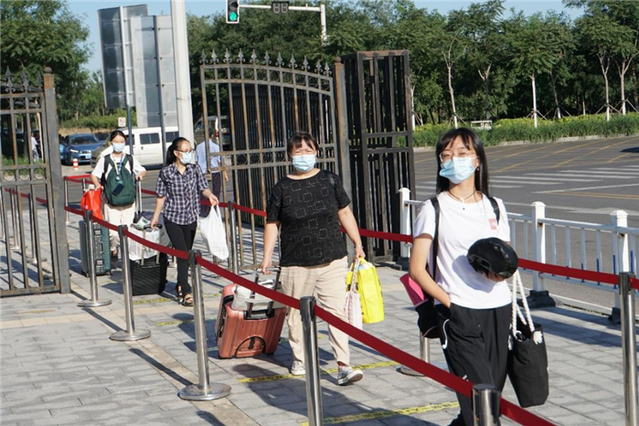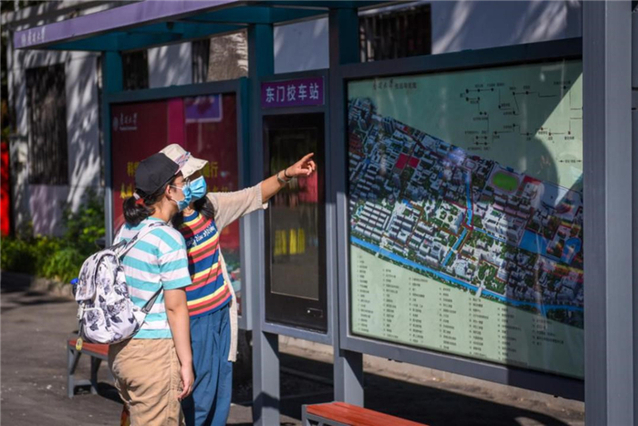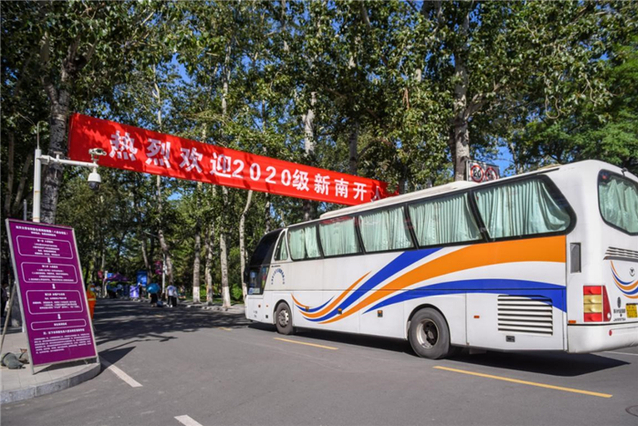 At Tianjin Binhai International Airport, Tianjin Railway Station, Tianjin West Railway Station and Tianjin South Railway Station, the university buses were ready to take the freshmen and their parents directly to the registration points. At the gates of the university, the university also arranged ferry buses to carry the luggage for freshmen to their dormitories for free.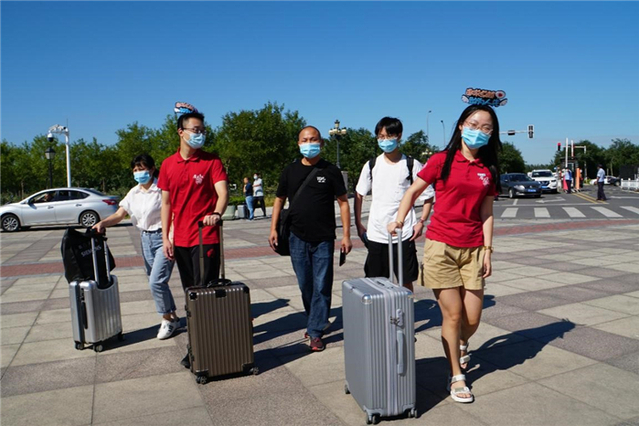 "Hello and welcome to Nankai University. This way please." "Let me help you with your luggage." …Time and time again, volunteers helped the freshmen and their parents with their enthusiasm and patience.
Hao Lei and Yuanyuan Hou, the 2019 undergraduate students from the College of History, are two of this year's welcome volunteers. They guided the freshmen at the gates and helped them to carry their luggage. Hao Lei said, "Being needed makes me feel happy. It's worth doing what we can to help freshmen and make them feel the warmth of Nankai family."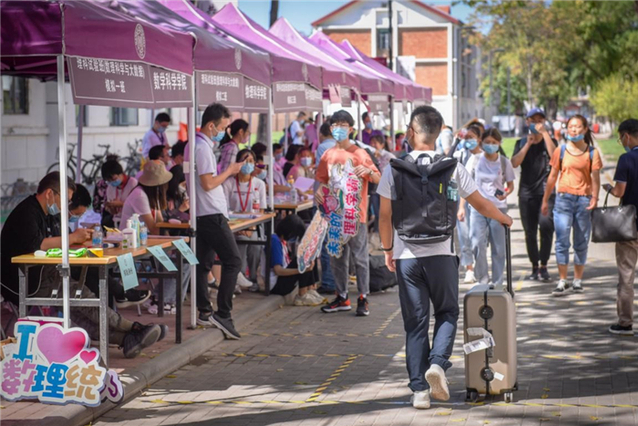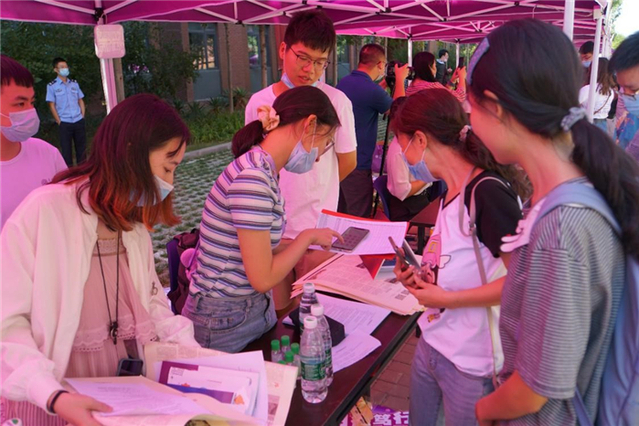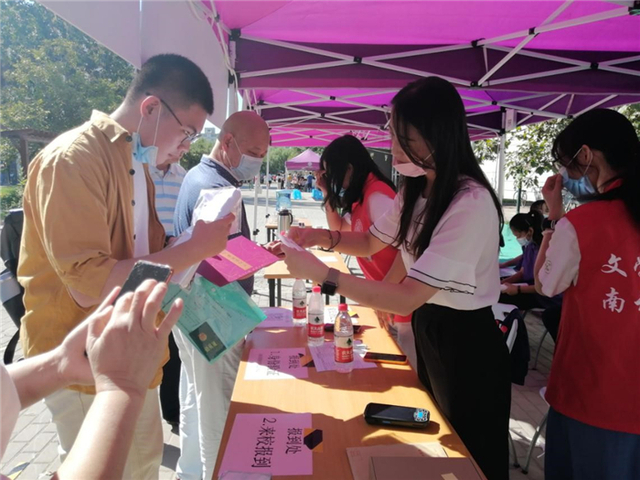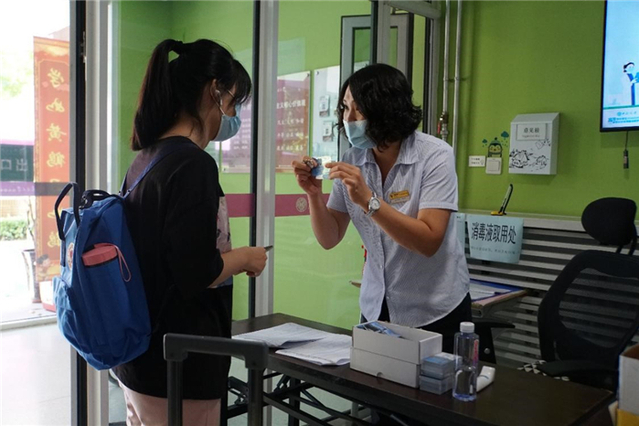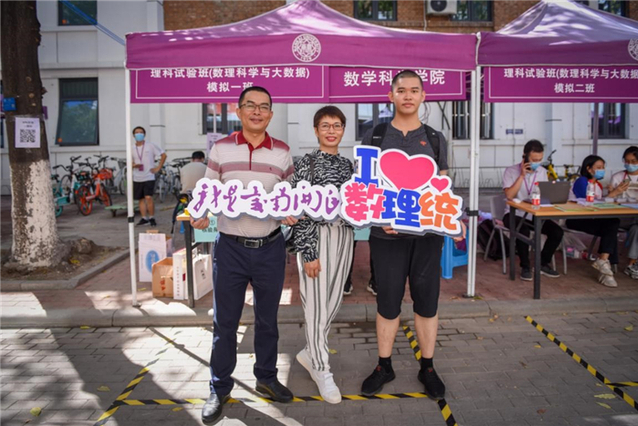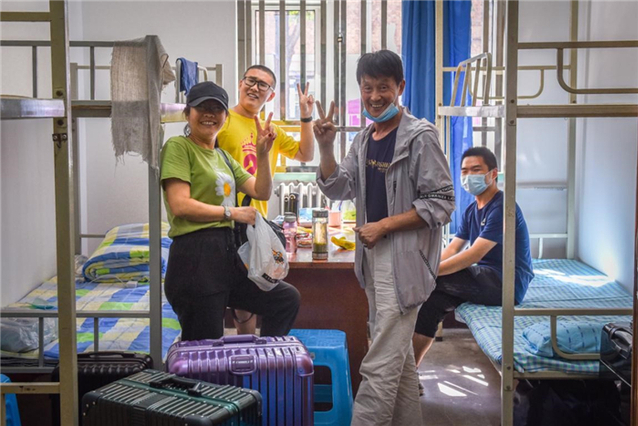 Colleges and schools (or programs) all prepared welcomed booths and innovative welcome activities with the majors' or programs' characteristics. Different departments were also ready to protect the students. They helped measure the freshmen's temperature, check their health codes and IDs, teach them how to report for health status on the Feishu system, send materials to them, and guide them to check in and get into the dormitories. All works were carried out in a proper order.
On the registration day, the university specially prepared rest areas for everyone. The nearby property service points also provided free drinking water, snacks, wet paper towels and first-aid kits for freshmen and their parents to ensure that they would be comfortable and enjoyable during the registration process.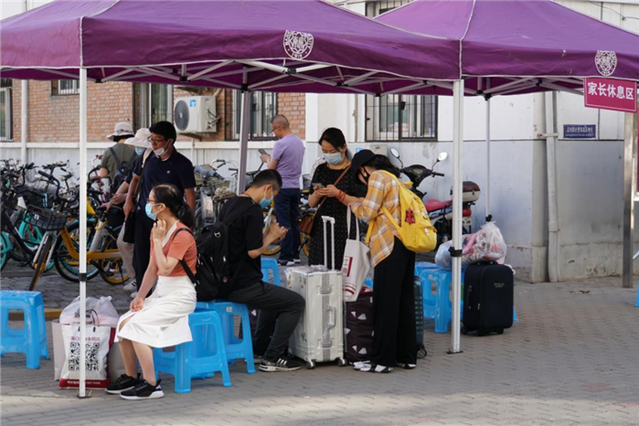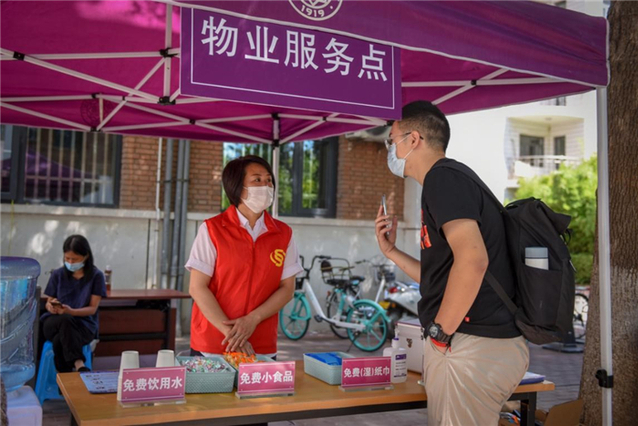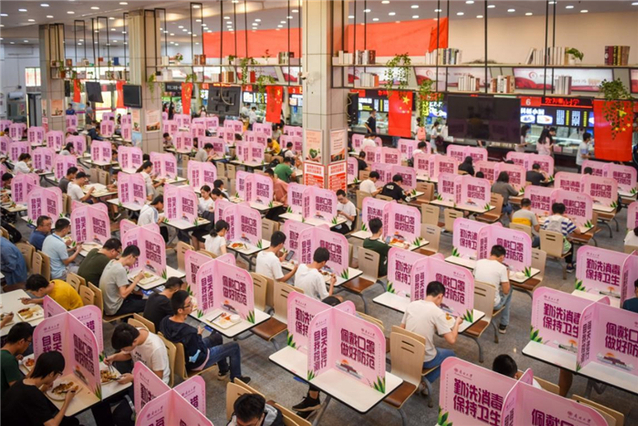 "Do not let any student drop out of school because of family financial difficulties" is a promise of Nankai University for many years. This year, under the guidance of macro policy, the university has publicized the subsidy policy to freshmen in an all-round way through freshmen guidance manual and freshmen service network before freshmen coming to the university. The university also set up Green Channel Registration and granted "Nankai Helps" gift packs when freshmen registered on the campus. After registration, with a comprehensive subsidy and honour system, the university is able to support students to improve their abilities and achieve their dreams. Thus with all these approaches, freshmen don't have to worry about entering the university.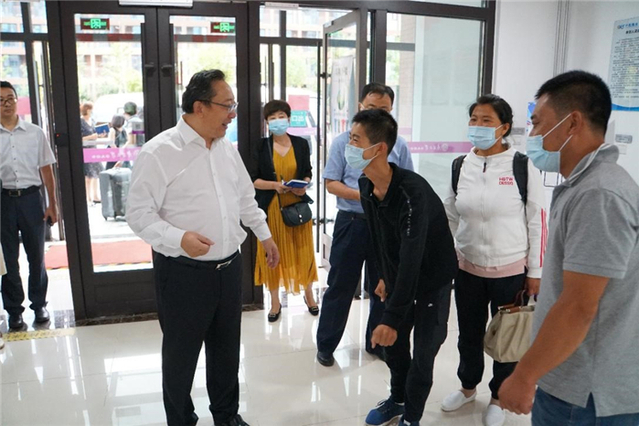 President Xuetao Cao also came to the welcome booths to meet with freshmen and their parents. Weijia Wang, a freshman of Nankai from Shenyang, Liaoning Province, is suffering from Pompe′s disease. He scored 662 points in the college entrance examination, interpreting the spirit of "The world has kissed my soul with its pain, but I return in songs" with his perseverance and optimism. Under the careful arrangement of the university, Weijia Wang successfully completed the registration procedures.
Seeing Weijia Wang, Xuetao Cao said with a smile: "Welcome to Nankai University! I believe you will all like Nankai! I hope you have a good time in Nankai!" "I'm very happy to be a member of Nankai University! I really appreciate the help from the university, and I will study hard!" Wang Weijia answered firmly.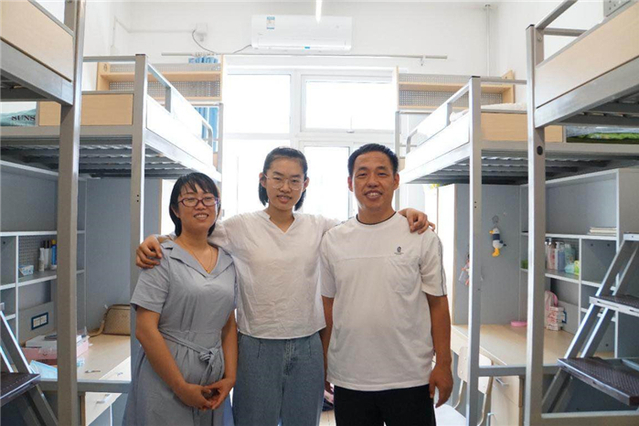 Keren Sun, a 15-year-old freshman of Nankai, Muchen and Muyue Liang, two "pigeon pair" freshmen of Nankai, and other freshmen from 1,546 middle schools in China gathered at Nankai campus. Happy laughter can be heard at every corner of the Nankai campus.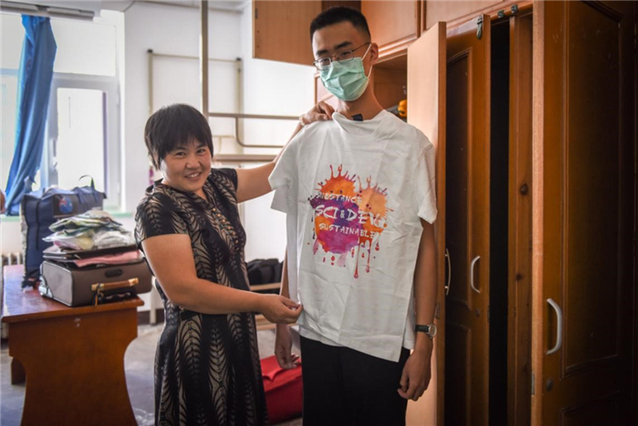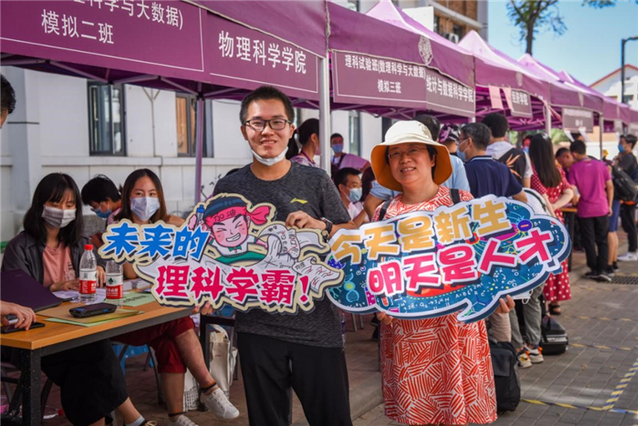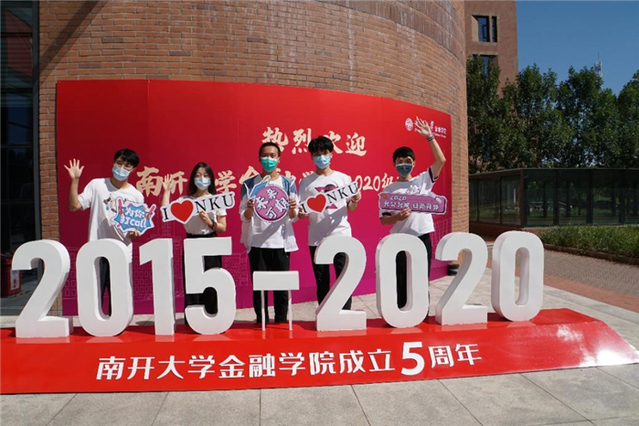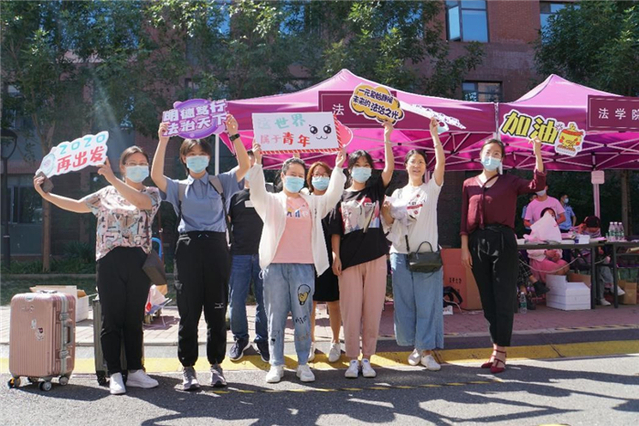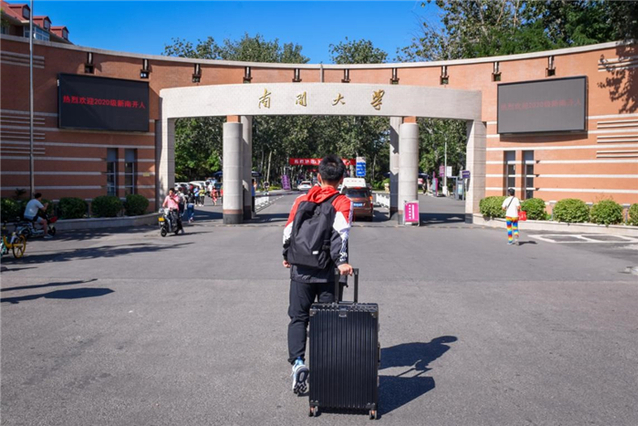 The parents of Junqian Wang, a freshman at the School of Finance, told reporters that Nankai University is a renowned university worthy of trust and also the university her daughter has always dreamed of. After arriving at school, they saw that the accommodation and environment were very good, so they felt relieved to send their daughter here. After completing the registration procedures, freshmen and their parents took photos to record this special moment at Nankai.
(Reported by Renming Qiao and Jingqiu Hao, Photographed by Qiqi Zong, Jingqiu Hao, Renming Qiao, Xiaoli Zhang and Jiayu Gu, Translated by Yuchen Shi, Edited by Davide Francolino and JianjingYun)