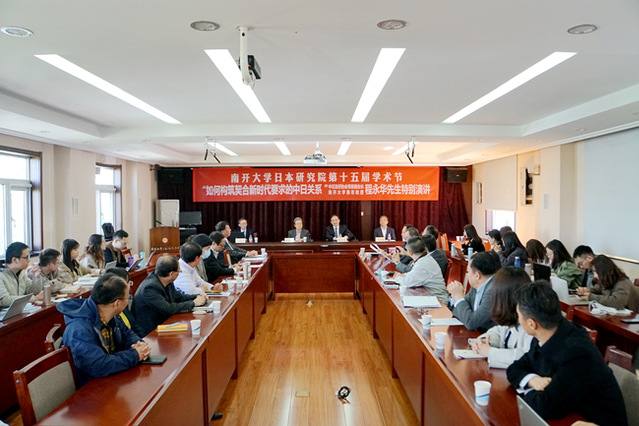 On October 27, Cheng Yonghua, Executive Vice President of the China-Japan Friendship Association, and Lu Kejian, Vice President of the Japanese Economic Association, attended the 15th academic festival of the Japan Institute of Nankai University and delivered academic speeches at the special speech session.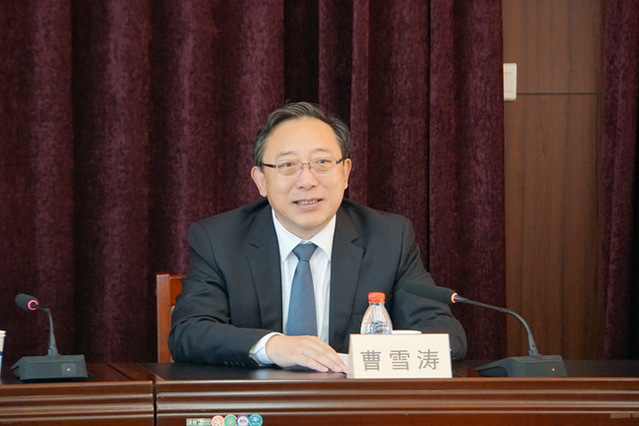 Cao Xuetao, President of Nankai University, warmly welcomed Cheng' and Lu's arrival to Nankai University, while expressing congratulations for the success of the festival. He noted, Ambassador Cheng has started working with Nankai University shortly after his return to China, and the rich experience that Cheng has in diplomacy with Japan would definitely be precious for China in Japanese studies. Cheng also added that minister Lu has given a lot of instructions for Japanese studies at Nankai University, which have been greatly helpful for the march forward of the studies, and he hoped that everyone in this academic festival could proactively share insights and research findings.
Cheng and Lu said that Nankai University, as a century-old university, has a profound historical and cultural background as well as rich academic resources, and would strive to contribute to the development of Japanese studies in Nankai and in China.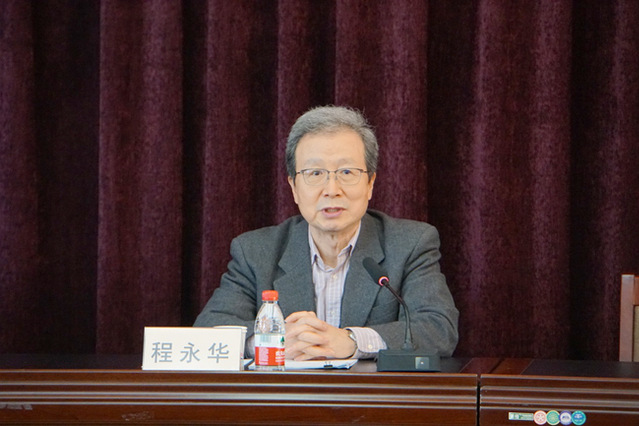 In the speech session hosted by the director of the Japan Institute, Cheng delivered a speech entitled How to Build Sino-Japanese Relations that resonates the New Era, while Lu made a speech on Opportunities and Challenges in Changes – Current Relationship and Prospect of China-Japan Economic and Trade Relations.
Cheng explained the concept of the "new era" from both domestic and international perspectives, which includes socialism with Chinese characteristics has entered a new era brought forward at the 19th National Congress of the Communist Party of China and "major changes unseen in a century" in current global environment.
He reviewed the development of Sino-Japanese relations since 1972. Drawing on his own experience and specific events in Sino-Japanese relations, he proposed that Sino-Japanese relations, in this new era, should focus on strengthening high-level guidance and culture and people-to-people exchanges to honor our pledge to the world.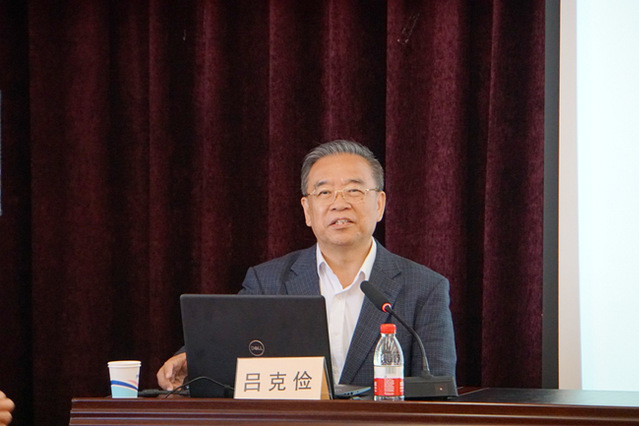 Lu analyzed current China-Japan economic and trade relations by pointing out the stability of the China-Japan commercial relationship, deepening of cooperation in the field of trade in services, cooperation with skilled interns and continuous growth of personnel exchanges. In addition, he also cast his prospect on Sino-Japanese cooperation. The prospect says that China and Japan should together work on and increase exchanges and cooperation on energy saving and environmental protection, new energy and other,efforts as well as the response to public health incidents and disaster prevention and mitigation.
In addition to the special speech session, there were academic exchanges carried out in this academic festival such as a teacher session, graduate student session, PhD student session and many more. Scholar Participants and teachers and students attended seminars with Sino-Japanese relations as the main theme.
(Reported by Renming Qiao, Photographed by Renming Qiao, Translated by Meixu Wu, Edited by STEFAN SARAH DANIELLE and JianjingYun)