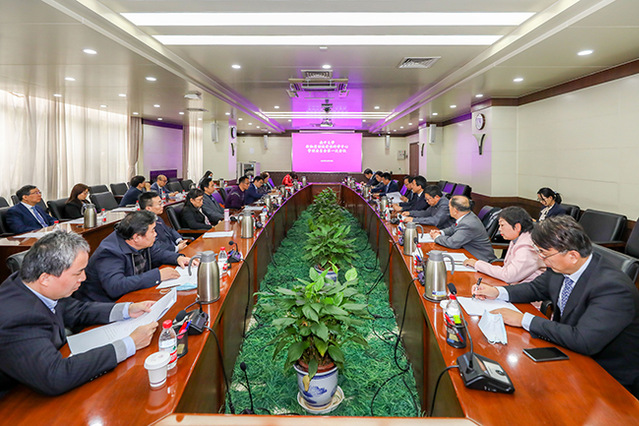 On October 28th, the New Substance Creation Frontier Science Center of Nankai University was unveiled at the first meeting of the management committee of the Center held at the Service Building in Balitai Campus. Attendees included Chancellor Yang Qingshan,President Cao Xuetao, Executive Vice President Xu Jingjun and Vice President Chen Jun. Xu chaired the meeting.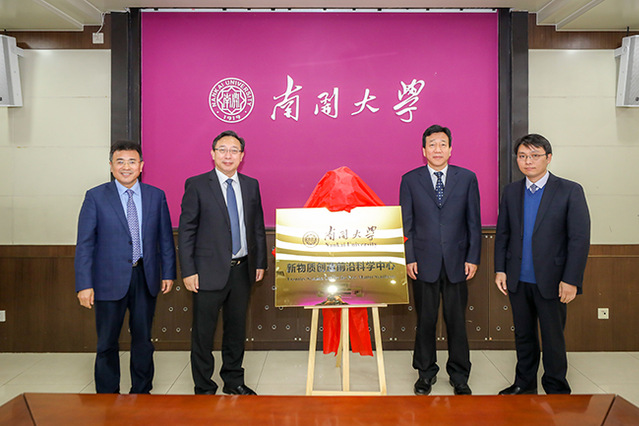 Cao announced the establishment of the Center and the appointment of its director. Yang and Cao unveiled the Center.
The Center is devoted to pressing ahead with the "Double First-Class" Initiative in response to major demand of the country as well as people's lives and health. Mainly focusing on catalyzing the creation of new substances, the Center seeks to organize teams to conduct research, establish new theories and methods of substance creation, create multi-level functional new substances, realize the precise creation of multi-scale substances from small molecules to functional materials as part of its efforts to better serve national strategies. Zhou Qilin, Member of the Chinese Academy of Sciences and Professor of Nankai University, serves as the chief scientist of the Center.
Chen then made a detailed report on the construction conditions of the Center.
Yang noted that responding to the Everest Plan for Basic Research in Higher Education by the Ministry of Education, the establishment of the Center is an important step in strengthening basic research, achieving original innovation, and further implementing the Double First-Class Initiative. It should play a pivotal role in promoting scientific research and talent cultivation. The establishment of the Center is thus of strategic significance for Nankai University. With this in mind, members of the management committee are expected to actively put forward suggestions and contribute their wisdom, as well as pool together the strength of the whole university so as to advance the development of the Center.
(Reported by Renming Qiao, Photographed by Qiqi Zong, Translated by Xiazi Xu, Edited by STEFAN SARAH DANIELLE and JianjingYun)