The 34th Excellent Philosophy and Social Science Books in East China revealed its results, and the Nankai Japanese Research Library (18 books included) published by Jiangsu People's Publishing House won the first prize, adding another great honor to the series after its being selected into the 2019 Annual Major Achievements of Major Historical Research and Teaching Institutions in China. It is reported that 65 books in total received the first prize this year.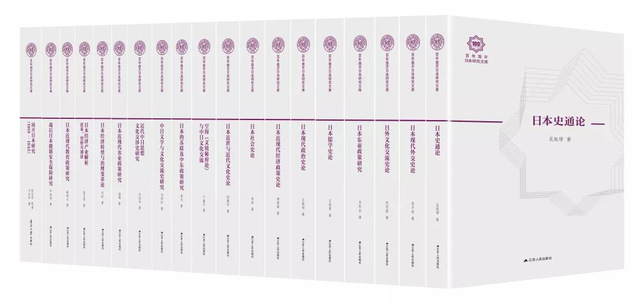 Nankai Japanese Research Library was planned by Professor Yang Dongliang, the former dean of Japan Research Institute of Nankai University and director of the World Modern History Research Center. It was mainly edited by Professor Liu Yuebing who serves as dean of Japan Research Institute of Nankai University. As one of the landmark achievements of Nankai Historiography's efforts to build "Top-class Disciplines", the series distilled academical results in the field of Japan research of Nankai University. It includes the achievements obtained from the establishment of Nankai University to the victory of the Anti-Japanese War, those by researchers of Nankai Japan research entities after the founding of PRC and those by the Japan Research Center founded by related departments, covering Japanese history, economy, society, culture, philosophy, language and literature. Recognition and positive response from academia has been received after its publishment.
The editorial committee shows its expectation that the series would carry the Nankai spirit and connect the veins of Japan research of Nankai University, serving as a link between the former and the future study to objectively unfold a true Japan and contribute to a healthier development of China-Japan relationship. At the same time, it is also looking forward to doing its bit to enhance the international horizon and feelings, as well as to improving the world history knowledge and understanding level of the masses, driven by the ideals of "Facilitating the diplomatic, economy and culture communication with various countries" and "promoting the building of the community with shared future for mankind".
(Reported by Japan Research Institution, Translated by Xixi Zheng, Edited by Davide Francolino and JianjingYun)