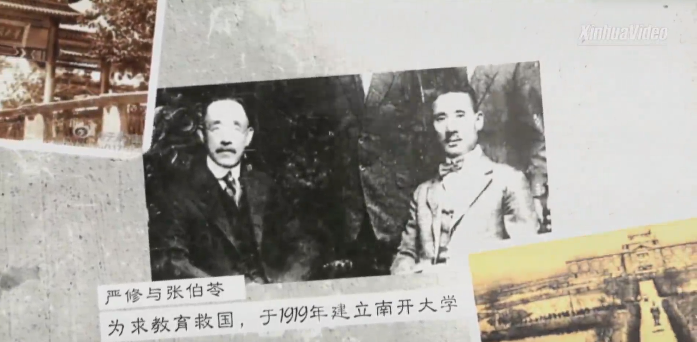 Zhang Boling was the man who founded China's renowned Nankai University in the northern Tianjin Municipality over 100 years ago.
After the end of the Sino-Japanese War of 1894 to 1895, Britain forcibly leased Weihaiwei.
At that time, Zhang was among the officials involved in the process.
He saw that the flag of the Qing Dynasty was only flying for a day after the Japanese flag was lowered, and then it was replaced by the British flag. He felt humiliated.
In September 1935, when China was battling Japanese aggression, Zhang raised three questions before students at the opening of the semester: Are you Chinese? Do you love China? Do you want China to be great?
These questions, which became known as the Three Patriotic Questions, have been posed to new students every year since.
When Japan launched an all-out war against China in July 1937, Tianjin was one of its first targets. Nankai University became a prime target, since Zhang had made the school a major platform for fostering patriotism and the resistance to Japanese aggression.
Nankai University was bombed to the ground, and the area occupied by Japanese troops.
Patriotism is the soul of Nankai University, which aims to foster students that understand and serve China.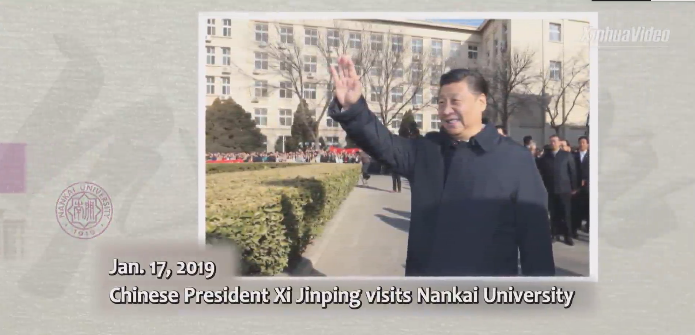 And the spirit of Nankai was hailed by Chinese President Xi Jinping when he visited the university in January 2019.
In 2017, eight Nankai students who joined the army that year wrote a letter to President Xi before heading to military camps.
In the letter, they expressed Nankai students' love for the country, their passion to work at the grassroots level, and their determination to devote themselves to serving the country.
In a written reply, Xi encouraged the eight students to help the country achieve its goal of building a strong military.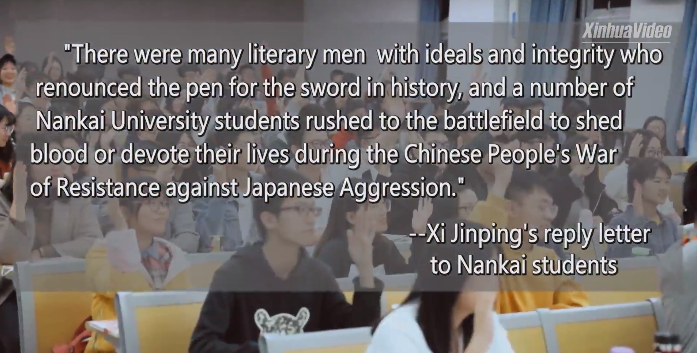 There were many literary men with ideals and integrity who renounced the pen for the sword in history, and a number of Nankai University students rushed to the battlefield to shed blood or devote their lives during the Chinese People's War of Resistance against Japanese Aggression, Xi wrote.
(Reported by Xinhua News Agency)