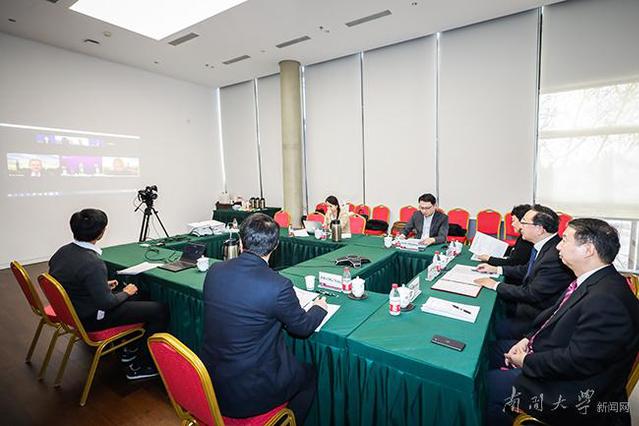 On January 13, Nankai University and the University of Glasgow held an online signing ceremony for the renewal of the agreement on Confucius Institute with Cao Xuetao, President of Nankai University, and Anton Muscatelli, Principal of the University of Glasgow, on behalf of both universities. This renewal celebrates the tenth anniversary of the Confucius Institute at the University of Glasgow and also marks a new stage of cooperation between the two institutions. The Vice Presidents of both universities, Wang Lei and Rachel Sandison, took part in the event.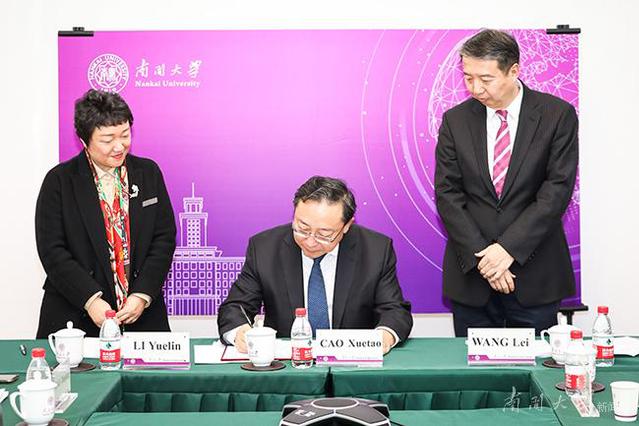 In his speech, Cao Xuetao stated that both parties have been extending their cooperation in any aspect over the last decade through the Confucius Institute, which has helped to build diverse integrated systems including communications between teachers and students, N+N joint training, collaboration in running schools, joint research, etc. It currently covers the three stages of education: undergraduate, master and doctoral level. These all have acted as a good demonstration of the Sino-British cooperation in education. On the occasion of the tenth anniversary of the Confucius Institute, Nankai University is seeking new enhancements by reviewing the past so as to achieve greater success in the future, in the hope of further cooperation with the University of Glasgow, covering more academic fields for research.
Muscatelli affirmed that thanks to the Confucius Institute, cooperation built on mutual trust has become stronger between the two parties. The two universities have made great contributions to Sino-British relations, the development of higher education, cultural transmission and academic exchanges. He hopes that the Confucius Institute will continue to thrive and the cooperation of both universities will keep on evolving.
The Confucius Institute at the University of Glasgow was founded by Nankai University and the University of Glasgow in 2011 and it was awarded Confucius Institute of the Year in 2016. Over the past ten years, both parties have greatly boosted the cultural and educational exchanges between China and the UK by cultivating Chinese language talents and promoting cultural exchanges as the core. After the signing ceremony, the meeting within the Council of Confucius Institute of Nankai University-University of Glasgow was held to review the work of the years 2019 and 2020, as well as to illustrate the work plan for 2021. Besides, the tenth-anniversary celebration activities were also discussed by both parties.
(Reported by Fang Lan, Photographed by Qiqi Zong, Translated by Meixu Wu, Edited by Davide Francolino and JianjingYun)