On June 6, 2021, the 26th National Eye Care Day in China, an eye health volunteer activity organized by Nankai University, Tianjin Eye Hospital and co-organized by the School of Medicine, as well as the affiliated primary school and kindergarten of Nankai University, was held on Balitai Campus, Nankai University. Staff of Tianjin Eye Hospital went to Nankai University to advance knowledge concerning eye health and eye care, answer questions and provide free diagnosis to help teachers and students of Nankai University and its affiliated primary school and kindergarten to develop good vision habits.
Attendees included President Cao Xuetao of Nankai University, Chancellor Wang Chunge and Director Wang Yan of Tianjin Eye Hospital.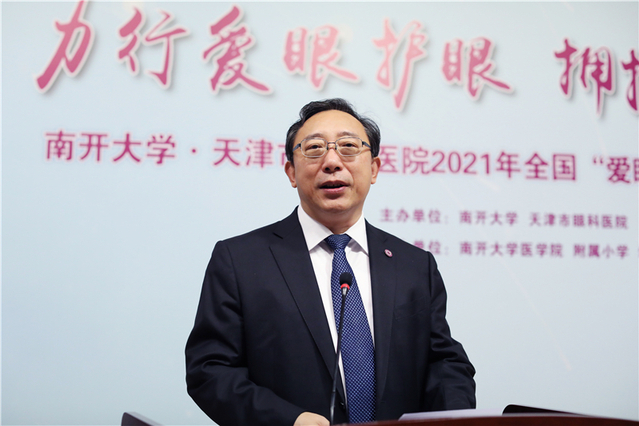 Young people are the hope of China and it is very important for them to keep good eyesight, noted Cao. He added that on National Eye Care Day, Nankai University and Tianjin Eye Hospital jointly provided volunteer services of eye care to the teachers, students and children, aiming to help the young people maintain eye health, raise awareness of preventing eye disease, and further call for the whole society to strengthen awareness of eye care and vision protection.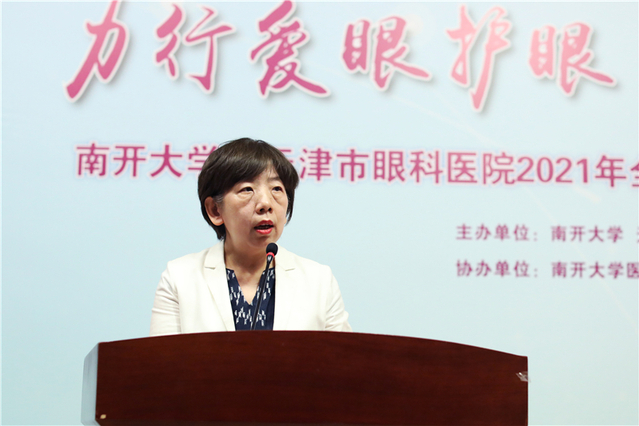 Wang then said that Tianjin Eye Hospital, as the earliest public eye hospital, joined hands with Nankai University to do good things for the public by advancing eye care and protection knowledge to people for the purpose of encouraging them to pay attention to eye health.
Tianjin Eye Hospital is well-known in China. In recent years, Nankai University and Tianjin Eye Hospital have carried out comprehensive cooperation efforts. In March 2018, Tianjin Eye Hospital signed an agreement with Nankai University to serve the eye health of NKU teachers and students. It not only opened a green channel for the diagnosis and treatment of eye diseases for the faculties of Nankai University, but also widely provided free diagnosis, education about prevention of eye diseasesand their treatment, optometry, prescription glasses making and other services for teachers and students.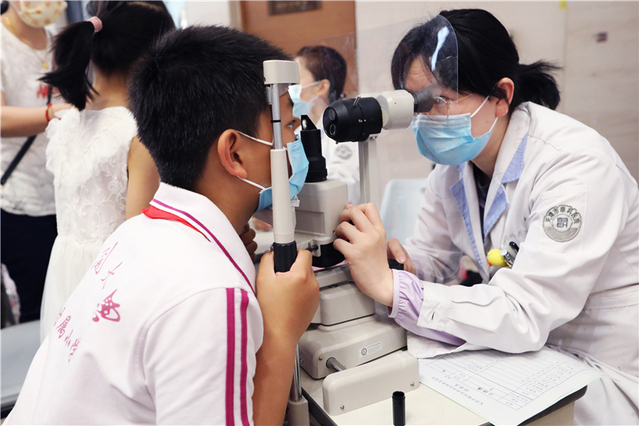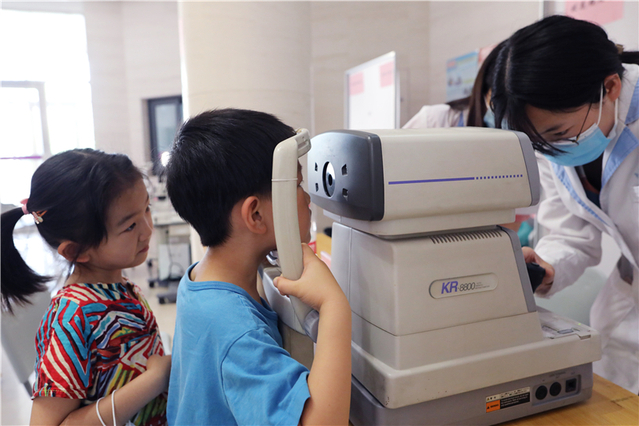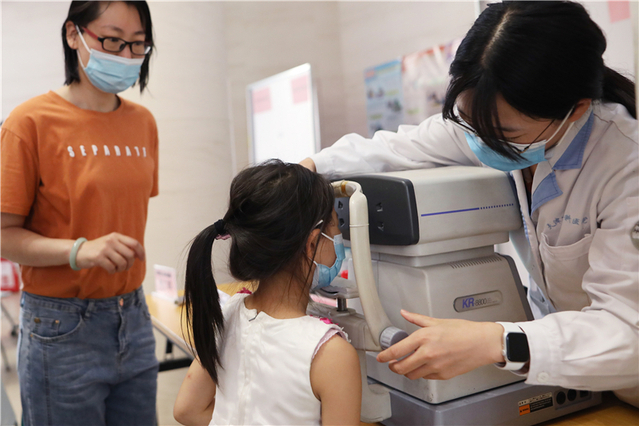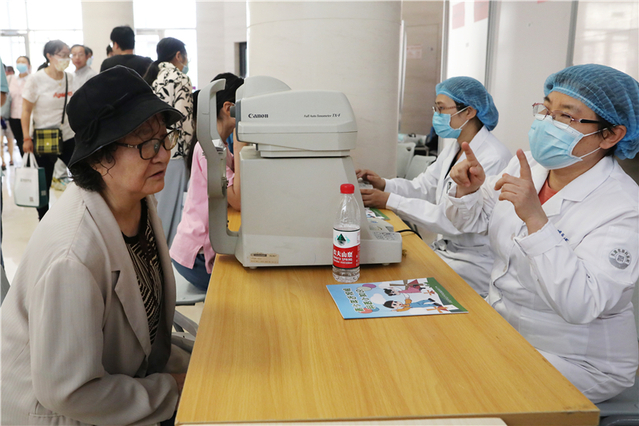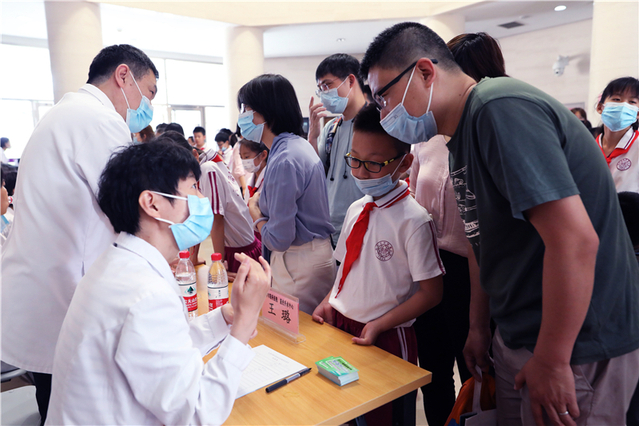 Dozens of eye experts from Tianjin Eye Hospital came to the campus with eye clinic buses and advanced examination equipment to carry out eye health lectures, free diagnosis and consultation.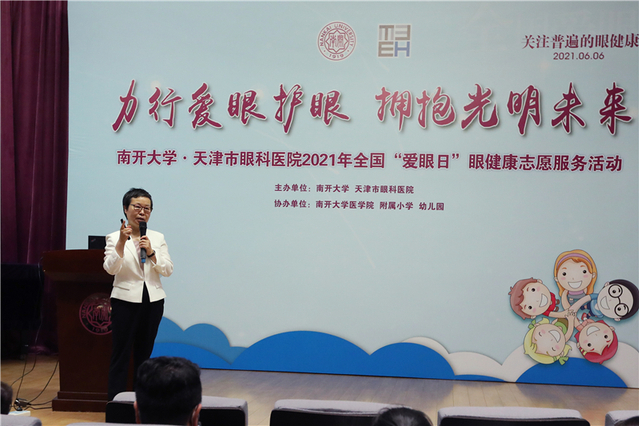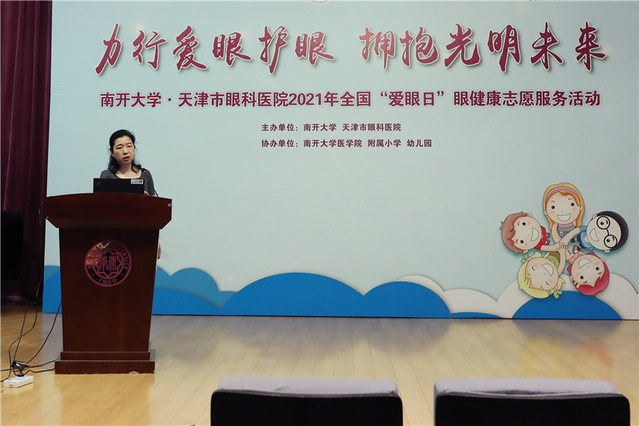 In the eye health lectures, Li Lihua, chief physician of the Optometry Center of Tianjin Eye Hospital and Han Mei, chief physician of the Ocular Fundus office of Tianjin Eye Hospital made popular science lectures respectively to introduce knowledge of eye health and eye care.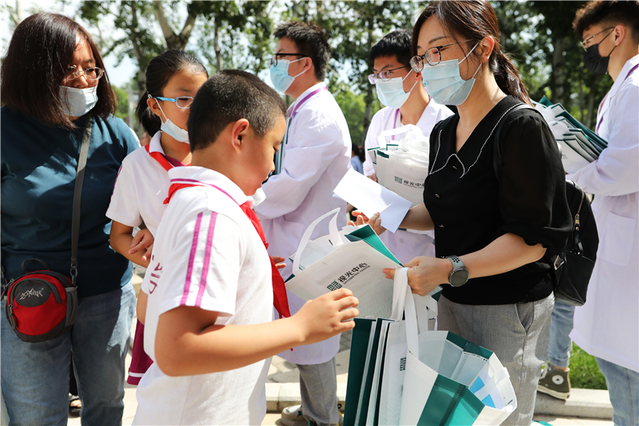 In the free diagnosis and consultation activity, medical experts from Tianjin Eye Hospital came to campus, explaining the scientific ways to use eyes, the prevention and treatment of short sightedness and other common eye diseases to teachers, students, children and their parents in straightforward language. They also provided free diagnosis including eyesight tests, slit lamp examination, fundus examination, intraocular pressure and computer optometry.
Volunteers studying at the School of Medicine of Nankai University handed out popular science materials to advance knowledge of medicine and eye health, and advocate for a healthy lifestyle.


(Reported by Chengjin Wei, photographed by Chengjin Wei, translated by Beibei Zhang, edited by Daniel Stefan and JianjingYun)