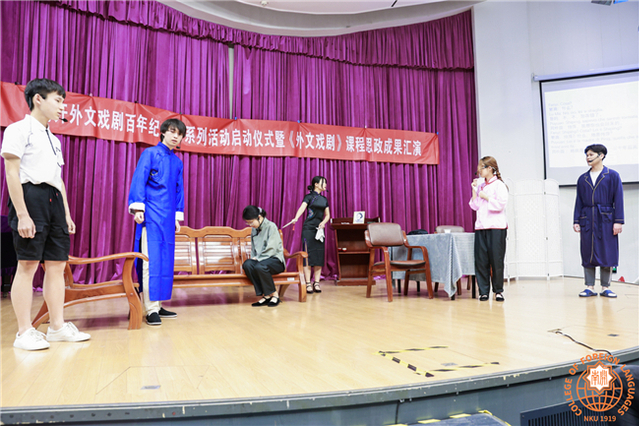 A multi-language show Thunderstorm was staged at the Oriental Art Center on Balitai Campus as the final exam for a course by the faculty and students from the College of Foreign Languages. The college has offered "Foreign Language Drama" courses for the first time in nine languages since last year.
The history of foreign drama performance in Nankai can be retrospect back to 1921, when the Nankai New Opera Troupe produced the first foreign drama Xun An (translated from Russian dramatist Gogol's Imperial Commissioner). In the 1980s, the foreign faculty, Fischer and his wife from the United States, instructed students to translate and perform Chinese dramas in English and perform in the universities in the U. S. It was the first time that Chinese dramas were performed in English out of China by college students.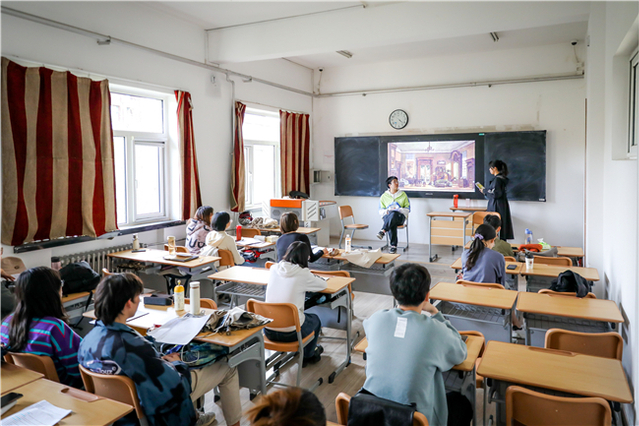 To support the courses, the College of Foreign Languages set up the "Fischer Drama Fund" to provide financial support and invested human resources for the course design and the resource allocation. The college also invited experts in acting and performing across the world to provide instructions on scripts, character analysis, scene-setting, and costume design.
(Reported by Fang Lan, photographed by Qiqi Zong, translated and edited by Nankai News Team, Qi Zhu and Yao Zhang)