On October 23, Zhou Qilin, academician of Chinese Academy of Sciences and professor of College of Chemistry, Nankai University, had a talk with graduate freshmen at the Teacher-students Exchange Salon.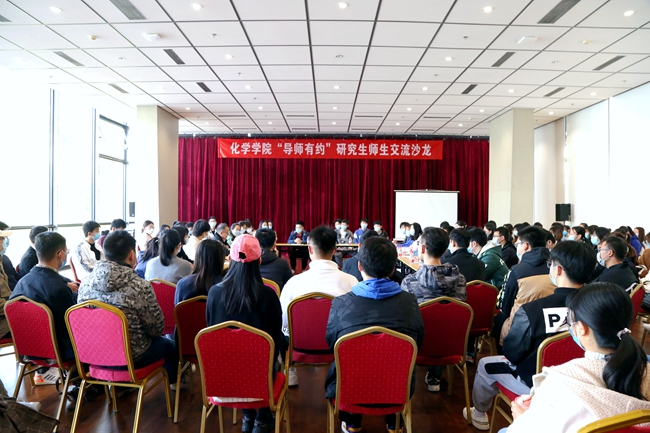 Based on his own learning experience, he shared how he has chosen the current research area and encouraged the freshmen to confirm their research area as early as possible. He said that research should be interest-oriented and a solid foundation should be made during the postgraduate period. Students not only need to cultivate scientific thinking to guide actions and improve their hands-on abilities but also cultivate liberal art literacy to improve expressive ability.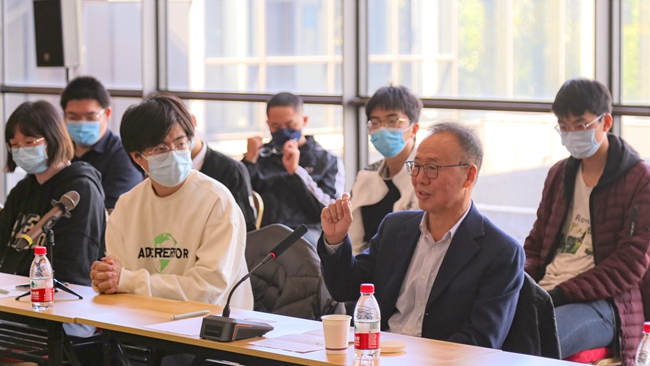 For research goals, Zhou Qilin put forward three suggestions: first, follow up the frontier of the discipline and improve the taste for scientific issues; Second, focus on the key issues and constantly amend the design ideas in the experimental progress; Third, strive to make breakthrough of"from 0 to 1". He also emphasized the importance of research integrity and required the freshmen to make intensive efforts in innovation.
(Reported by Feng Yusheng and Li Yuxin, edited and translated by Nankai News Team.)