(Reported by Wang Xisi) From March 4 to 12, the 2022 World Engineering Summit (the Summit), co-sponsored by UNESCO and the World Federation of Engineering Organizations (WFEO) and hosted by the Society of Engineers of Costa Rica, was successfully launched in San Jose, the capital of Costa Rica. The celebration of 2022 UNESCO World Engineering Day for Sustainable Development, WFEO Executive Board and Council Meetings and its General Assembly Meeting were held at the same time. Professor Gong Ke, president of WFEO, and director of the Academic Committee of Nankai University, was invited to attend the Summit and delivered a speech at the opening ceremony.
The World Engineering Summit was held online and offline. The engineering organizations from more than 60 countries sent delegations to attend the Summit. The experts and scholars from the engineering organizations in different countries discussed their views and ideas on the frontier domains of engineering development, climate change and innovative technologies, etc. under the framework of the UN 2030 agenda for sustainable development and shared their practical experience on engineering for sustainable development. Shamila Nair-Bedouelle, assistant director-general for natural sciences at UNESCO, and Liu Guorui, president of the Institute of Electrical and Electronics Engineers, attended the Summit and delivered speeches.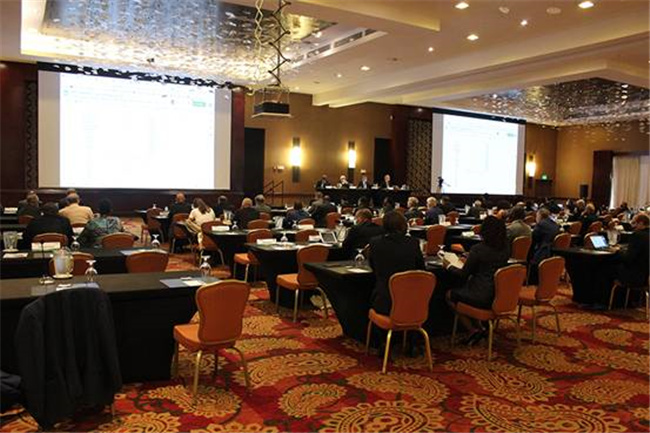 World Engineering Summit 2022
On March 4, the third UNESCO World Engineering Day for Sustainable Development, Gong Ke addressed the global celebration on behalf of the World Federation of Engineering Organizations on the opening day of the Summit. He extended holiday greetings to the engineers around the world and highlighted the huge role of engineering methods and key technologies in fighting COVID-19 and maintaining production and life services. To rebuild more intelligently, he said, it is necessary to be more open, more innovative, and more responsible in the use of science, technology, and engineering, while actively expanding partnerships between the engineering and industries as well as governments.
Gong Ke presided over the WFEO Executive Board and Executive Council Meetings and the General Assembly Meeting. The meetings deliberated and approved the work summary of the WFEO in the past two years, the revision of the constitution of the WFEO, and the replacement of the new Executive Board and Council and the Technical Committee, etc.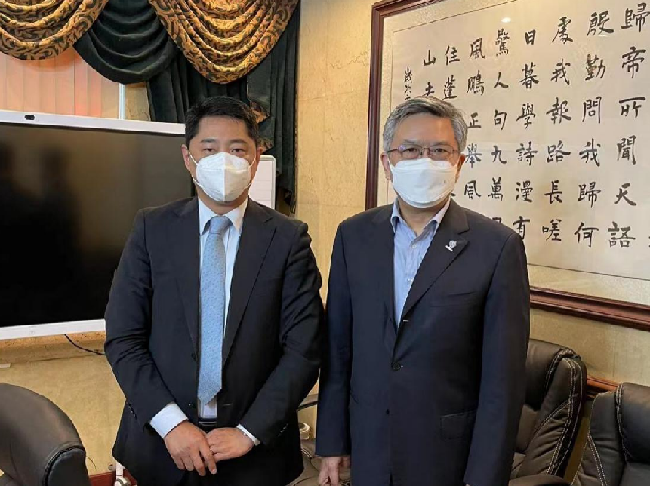 Gong Ke (right) and Tang Heng, Chinese Ambassador Extraordinary and Plenipotentiary to the Republic of Costa Rica (left)
After the meetings, Gong Ke was invited to visit the Chinese Embassy in the Republic of Costa Rica and met with Ambassador Tang Heng. They exchanged views on the participation of the Chinese science and technology community in the WFEO.
(Edited and translated by Nankai News Team)