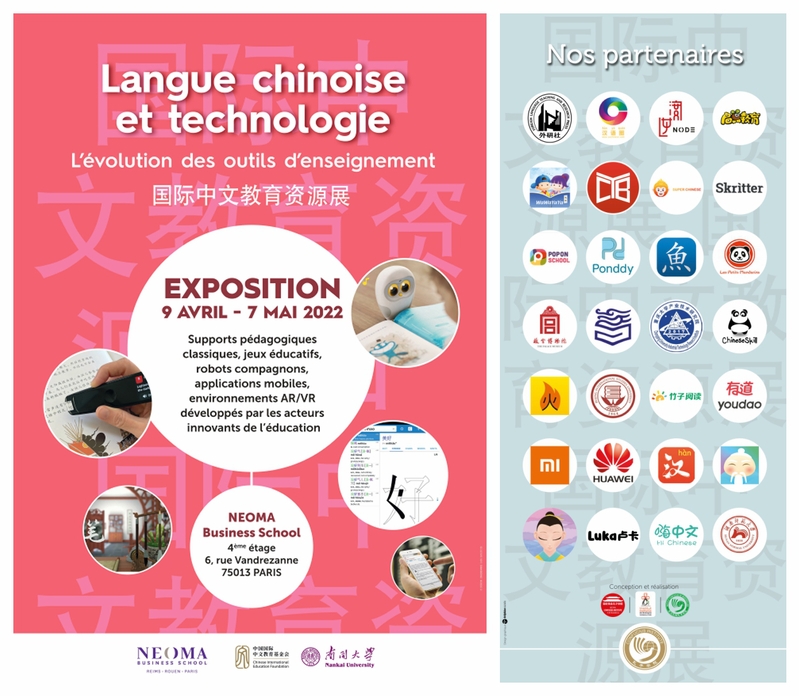 On April 9, NEOMA Confucius Institute for Business held the opening ceremony of the International Chinese Language Education Resources Exhibition at Paris campus. Zhou Jiagui, Minister-Counsellor of the Office of Educational Affairs of Chinese Embassy in France, representatives of French Association of Chinese Language Teachers, directors and teachers from Confucius Institutes in France and representatives of exhibitors attended the ceremony.
Zhou Jiagui congratulated the successful opening of the exhibition. He said that international Chinese language education is an important part of international educational exchange and cooperation as well as an important platform for China to integrate into the world and for the world to understand China. Nowadays, Chinese language education is carried out in more than 180 countries and regions. The exhibition coincides with the annual meeting of the French Association for Chinese Language Teaching held at the Confucius Institute, providing more technologies and tools to support international Chinese language teaching and creating new opportunities for enterprises to engage in international Chinese language education.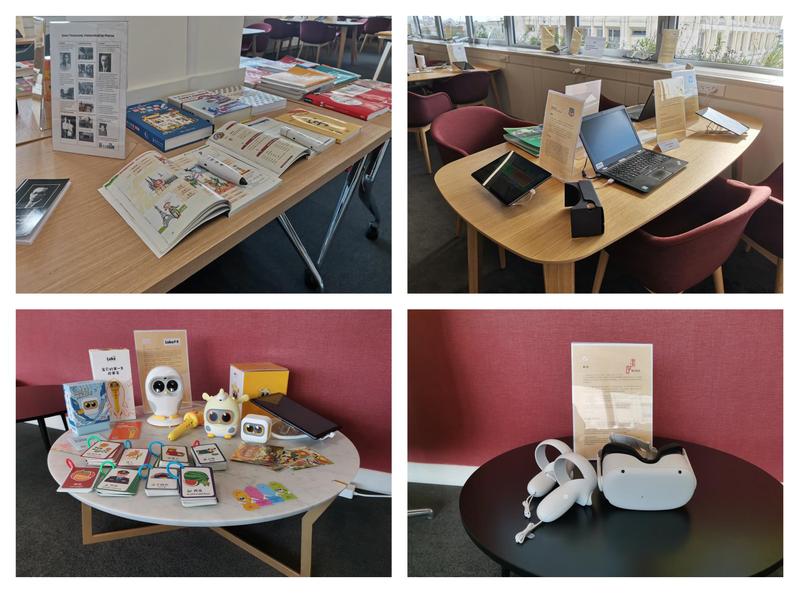 The exhibition displayed a series of innovative Chinese teaching technological products from 29 enterprises in China, UK, USA, France and Singapore, and fully demonstrated the application of AI technologies in international Chinese language teaching, representing the latest trend of international Chinese language teaching mode. In addition to interactive teaching tools, the exhibition also displayed other teaching tools, including textbook supporting resources, querying facilities, etc.
Founded in 2014, NEOMA Confucius Institute for Business is the 6th Confucius Institute established by Nankai University overseas. With the support of the International Chinese Education Foundation, Nankai University, NEOMA Business School and other parties, it is actively promoting the construction of the first model Confucius Institute for business in France. As one of the key activities, the exhibition will last to May 7 at NEOMA Confucius Institute for Business and will be carried out in other Confucius Institutes in France and Europe to last for one year.
(Edited and translated by Nankai News Team)