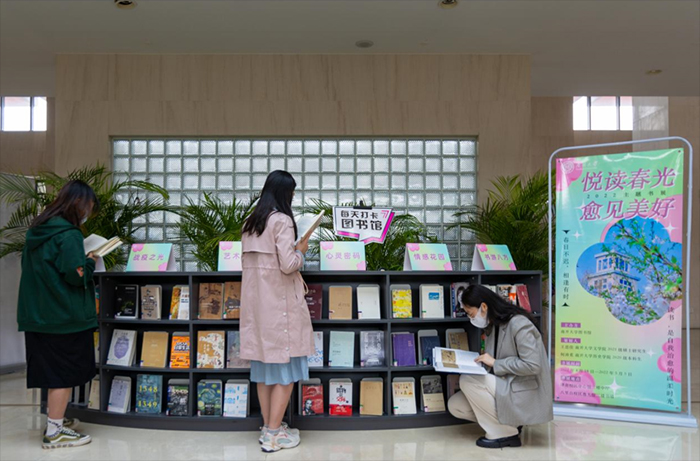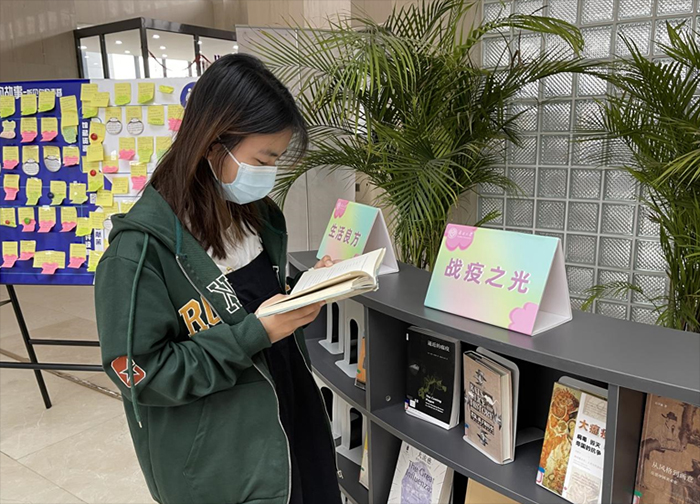 To celebrate the 27th "World Book Day", Nankai university held a book theme fair at its library. Different from previous book fairs, this year's book fair is the first one independently planned and arranged by the students.
Wang Sijia, a postgraduate student majoring in design from the School of Literature, and He Peirou, an undergraduate student majoring in cultural relics and museology from the School of History, have jointly acted as the curators of this book fair.
The theme book fair is a unique event of the Nankai University Library, of which the books covers fields such as historical civilization, knowledge popularization, traditional culture, and current hotspots, etc. The library has recently launched the Plan for Recruiting Curators of the Theme Book Fair, which collects creative manuscripts for from faculty and students and invites curators to plan the book fair. The ingenious manuscripts of Wang Sijia and He Peirou have stood out from the entries and they worked together to successfully hold this year's book fair.
This book fair, which will last until May 5th, will be exhibited simultaneously at libraries of Jinnan Campus and Balitai Campus.
(Edited and translated by Nankai News Team)