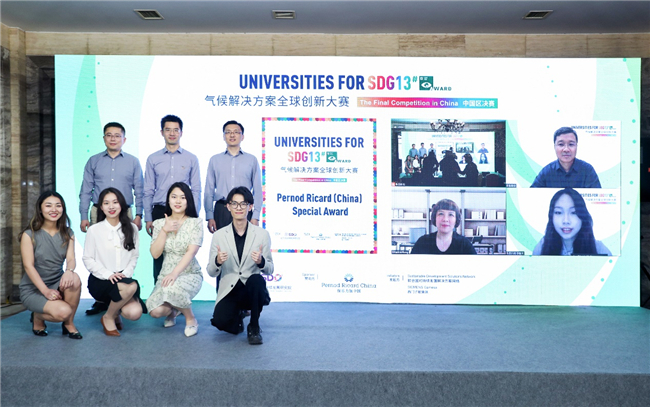 On April 22, the final competition in China of the first Universities for SDG13 was held in Tsinghua University. The five-member team composed of 3 students of Nankai University and two students respectively from Peking University and the University of Hong Kong, stood out from 11 final teams nationwide. With the "Xihe System" as its entry, the team won the championship with the highest score.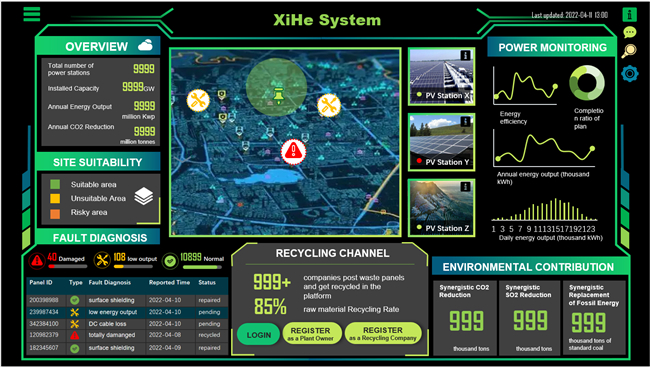 "Xihe System" is a one-stop service platform based on geographic information and IoT technology, which provides full cycle solutions for PV power plants. The system covers four functions, namely site selection, power monitoring, fault detection and module recycling, to help PV power plants solve environmental and economic problems and consequently promote the sustainable development.
Launched by the United Nations Sustainable Development Solutions Network (SDSN), the Universities for SDG13 Award has set up five competition zones around the world, which aims to lead college students to actively participate in the United Nations Sustainable Development Goal 13 (SDG 13) – "Climate Action", put forward more practical and innovative solutions for global climate challenges, and help cultivate college students' innovation ability and climate awareness to cope with climate change. After the judgement of the organizing committee, Xihe team, as the champion of China competition zone, will continue to participate in the global competition on behalf of China with winning teams from the other four zones.
SDSN, launched by the UN Secretary General in 2012, aims to mobilize global professional resources in science and technology and further promote the implementation of sustainable development goals.
(Edited and translated by Nankai News Team)