On April 29, Nankai University held the Talent Work Conference with the aim of promoting connotative and high-quality development of the talent work at the University in the new era. University leaders, including Yang Qingshan, Cao Xuetao, Xu Jingjun, Yang Kexin, Li Jing, Wang Lei, Chen Jun, Wang Xinsheng, Liang Qi, Niu Wenli, attended the conference.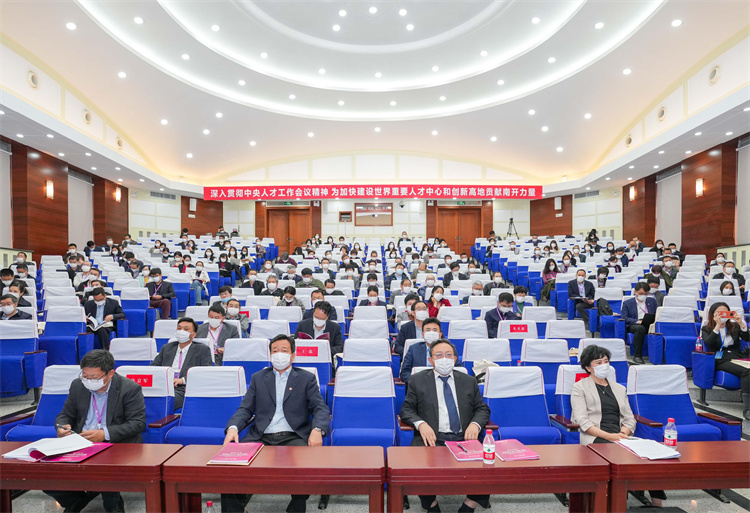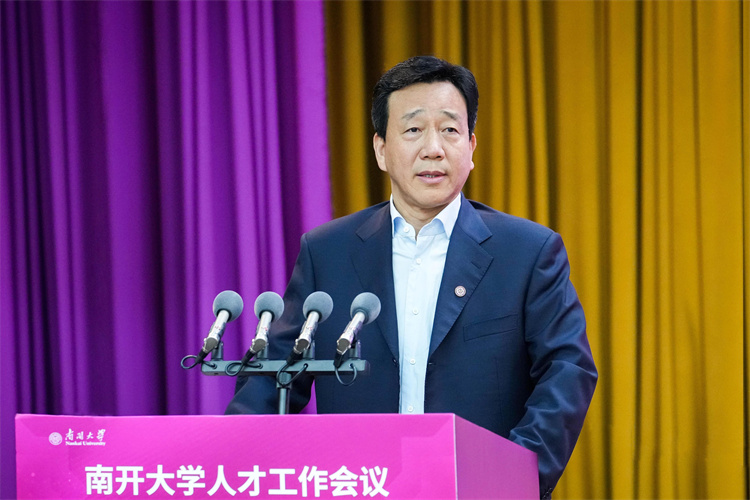 Yang Qingshan, Secretary of the CPC Nankai University Committee, stressed the importance of undertaking responsibility and vigorously promoting the high-quality development of the talent work, and give guidelines for the next stage. Yang said, we should positively strengthen the strategic planning and give full play to the University's advantages. On the basis of concerning the trend of science and education, we shall seize the opportunities of economic and social development and focus on the training of talents in basic disciplines. In addition, we must strive to make breakthroughs in key areas, giving top priority to cultivating strategic scientists, first-class leading talents, innovation teams and outstanding young talents.
Vice President Wang Lei introduced the current situation of talents work at Nankai University and the policies to be carried out. Wang Lei said that the university will further form a talent system responsive to high-quality development, constantly raise innovative methods to train talents, enhance the attraction to the global excellent talents, and play a significant role in building the world important talent center and innovation highland, proving a solid support for Double First-Class construction.
During the conference, the participants, including the university leaders, were divided into 6 groups for panel discussions.
While attending the discussions, President Cao Xuetao stressed that the priority should be given to important works such as policy formulation, internal integration and cultural environment etc. At the same time, a series of corresponding measures shall be taken, such as improving the assessment system, perfecting the incentive and restraint mechanism, optimizing the environment for talents, and strengthening the service assurance and support system.
Executive Vice President Xu Jingjun made the final conclusion of the conference and specific arrangement for the next step.
At the meeting, Yu Xinzhong, Dean of the College of History, Zhu Shoufei, Dean of the College of Chemistry, and Zhao Ying, Dean of the College of Electronic Information and Optical Engineering, respectively give reports on their practice and achievements of talent work.
(Edited and translated by Nankai News Team)