On June 21, the 2022 Graduation Ceremony of Nankai University was held at Balitai Campus. More than 10,000 Nankai students, with the blessings of their alma mater and supervisors, embarked on a new journey of life.
The leaders of Nankai University, Yang Qingshan, Cao Xuetao, Yang Kexin, Li Jing, Wang Lei, Zhao Meirong, Chen Jun, Wang Xinsheng, Niu Wenli, and deans of colleges attended the ceremony. Teachers, students, alumni, parents as well as people who care about Nankai from all walks of life witnessed the event online.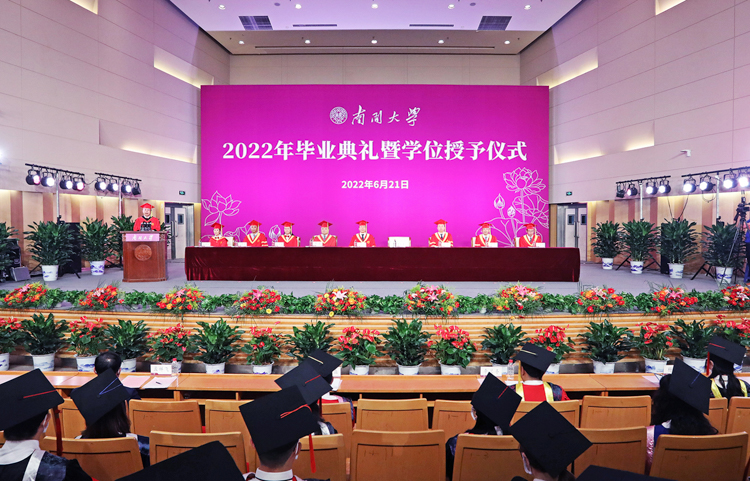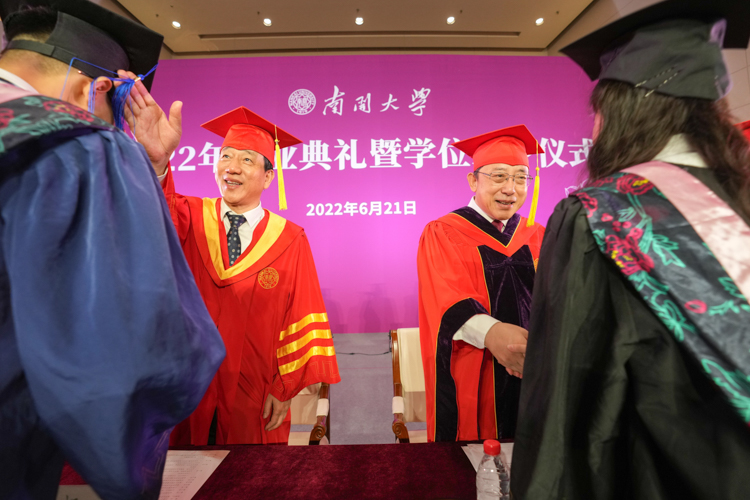 The ceremony was moderated by Yang Kexin. On behalf of the University, Wang Xinsheng announced the Degree Awarding Decision. There are a total of 938 students receiving the PhD. degree, 4,429 students receiving the Master's degree, and 5,225 students receiving the Bachelor's degree. On the podium, the leaders of the University turned the tassels for students one by one, issued certificates and took photos with them.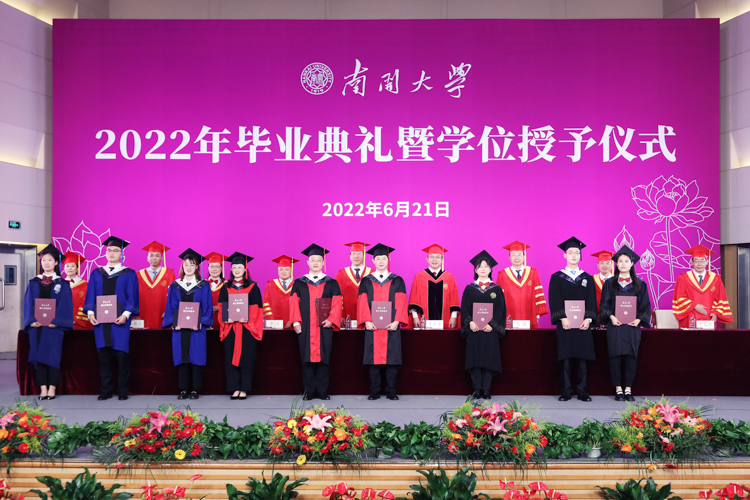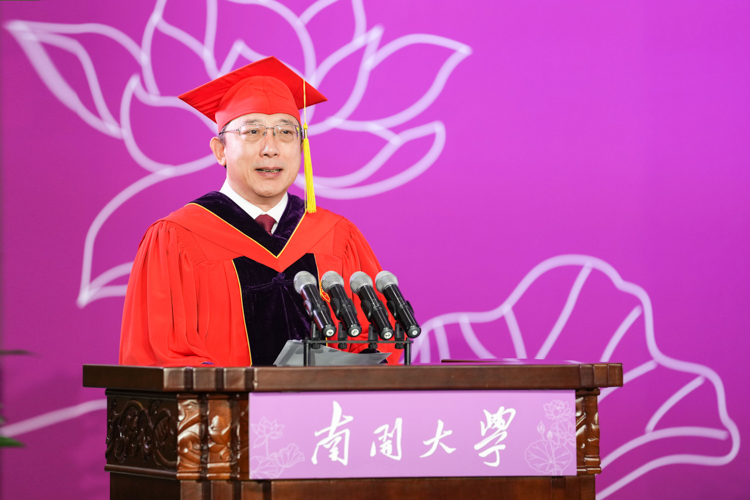 President Cao Xuetao deliverd a speech and expressed warm congratulations to the graduates on behalf of the University. He sincerely hoped that the graduates, while facing the unknowns and challenges in the future, can forge ahead and spare no efforts to make greater achievements with their passion, rationality and morale. He also hoped that the graduates can embrace innovations and changes and, at the same time, remain true to their original aspiration and be self-introspective. "You are a generation walking along with the new era, and what you do represents Nankai University and China," said Cao Xuetao.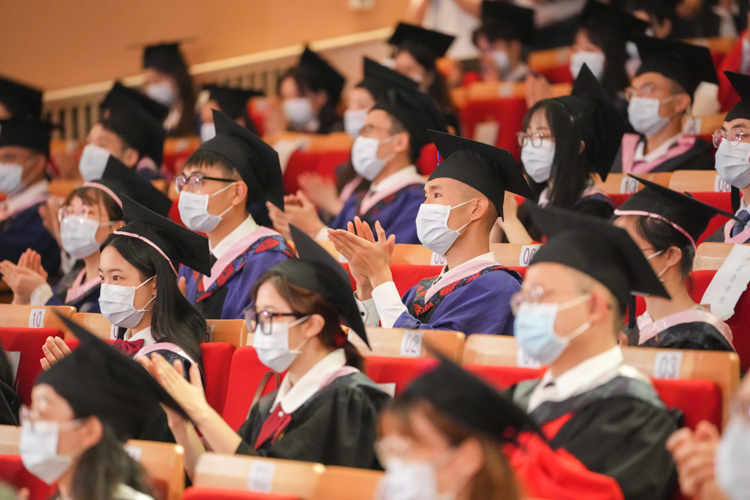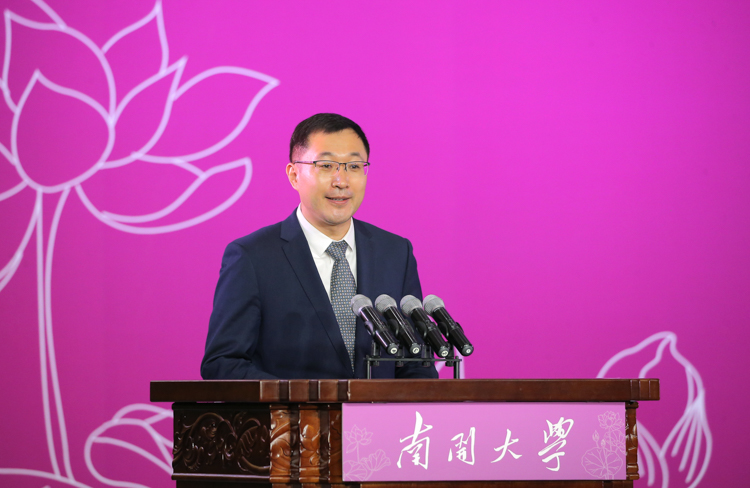 Meng Xiangfei, a master graduate from the School of Physics, Nankai University, and the Chief Scientist of Tianhe Supercomputing Application and R&D, recalled his time in Nankai and shared his life experience on behalf of the alumni.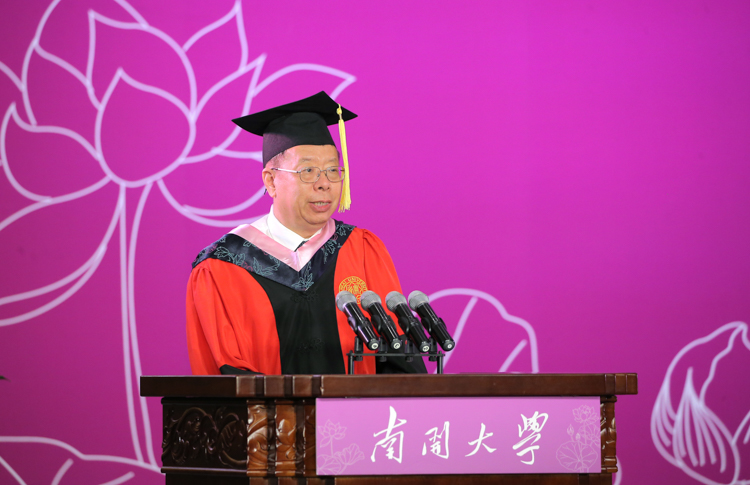 Zhu Guanglei, winner of the first National Outstanding Teacher Award for Colleges and Universities, a well-known expert in political sciences and a professor of the Zhou Enlai School of Government, delivered a speech.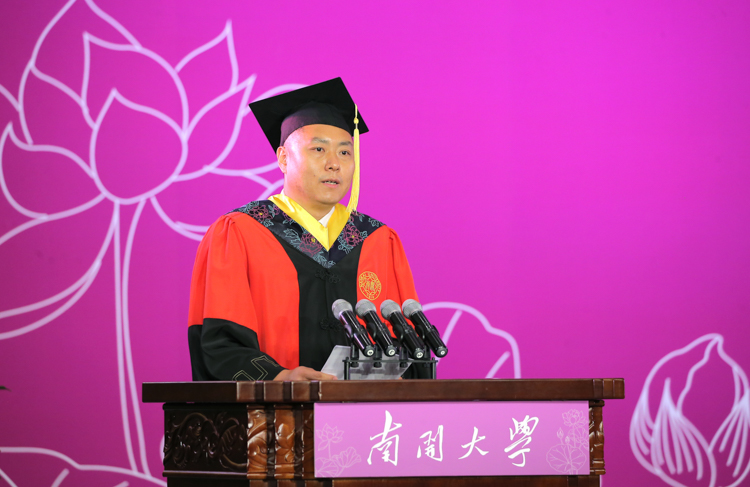 Li Landong, the second prize winner of the State Natural Science Award and a research fellow from the School of Materials Science and Engineering, shared his experiences, and put forward advice for the graduates.
Yang Tong, a doctoral student of the College of Artificial Intelligence, spoke as a representative of the graduates.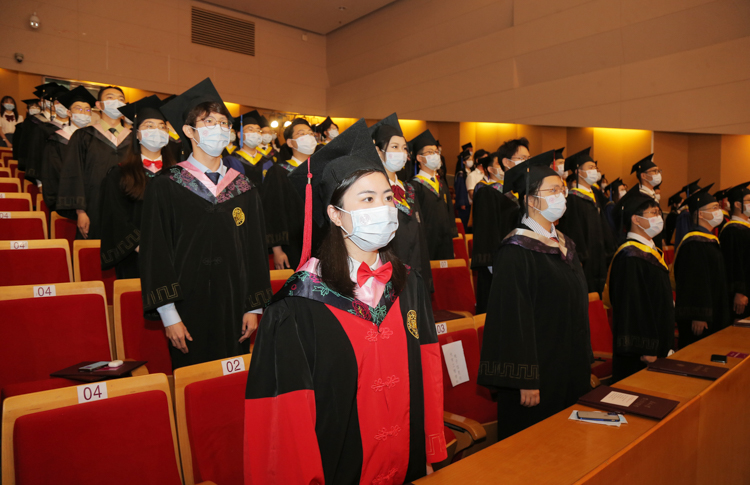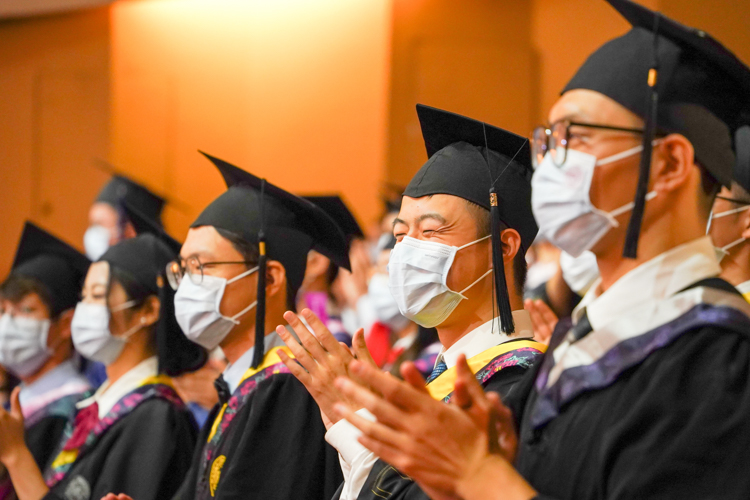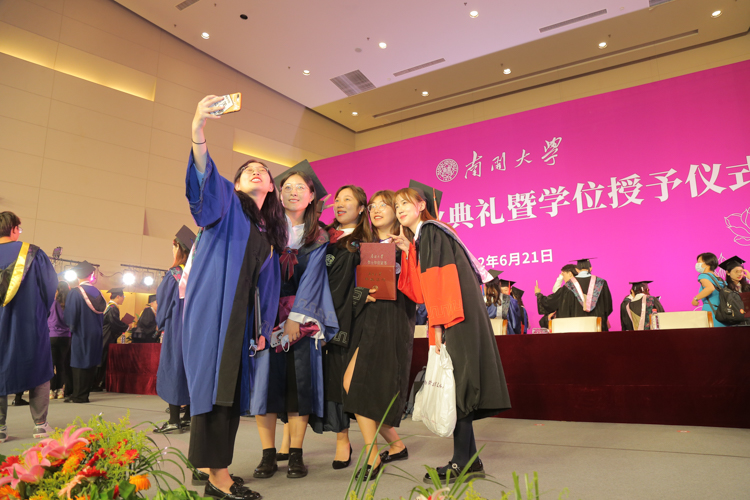 (Edited and translated by Nankai News Team)