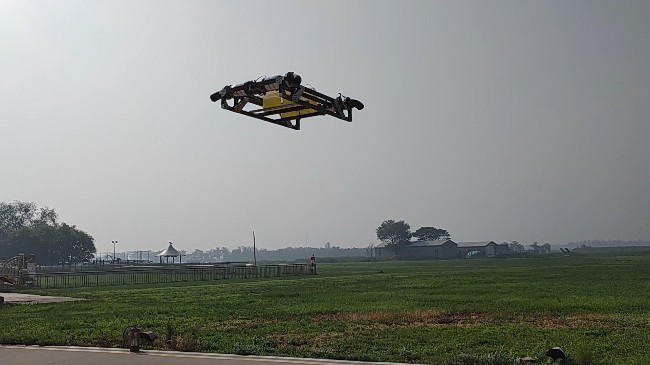 On July 13, China's first vertical take-off and landing (VTOL) jet-powered aircraft had a successful test flight at Tianjin Douzhuang Airport. The aircraft was independently designed and developed by the team of Professor Duan Feng from the College of Artificial Intelligence of Nankai University.
This VTOL jet-powered aircraft runs on diesel, with its fuselage free from rotor and external wings. Four to eight small turbojet engines are used as its power source to provide a lift force of 100 kg. The fuselage equipped with self-developed thrust vectoring system and aircraft control system boasts advantages such as strong power, fast speed, and vertical take-off and landing.
Duan Feng said that the aircraft has adopted groundbreaking core technologies in jet power system design, complex nonlinear system control, etc., and solved the problems such as traditional small rotor aircraft's low load and large helicopters' strict requirements for take-off and landing. It has filled a gap in the design and control of vertical take-off and landing jet power aircraft in China, and is of great significance for promoting the development of aircraft in China.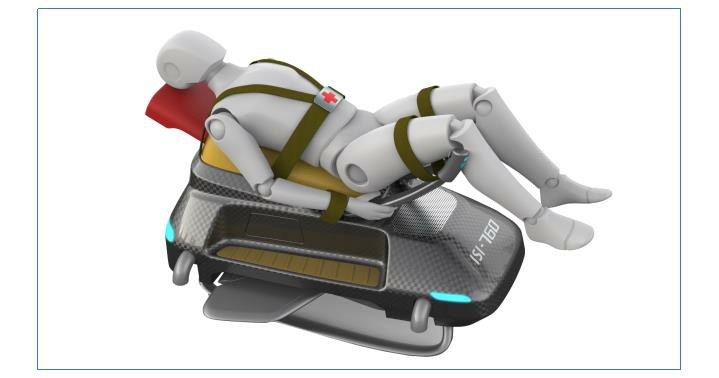 Concept plan of VTOL jet-powered aircraft transporting personnel 1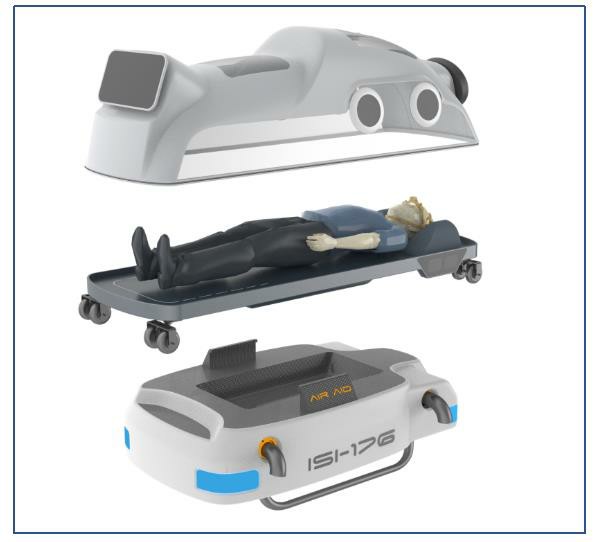 Concept plan of VTOL jet-powered aircraft transporting personnel 2
"VTOL jet-powered aircraft can be equipped with many key technologies such as collaborative search, identification, positioning and target tracking technology, drone formation control technology, precision obstacle avoidance technology in complex environments, and precision guidance technology during a high-speed flight. It has the intelligent collaborative operation capability for highly dynamic drones. In the future, this VTOL jet-powered aircraft is expected to be applied to airborne transport of personnel, such as rescue in complex geographical environment, and urban first aid," said Duan Feng.
(Edited and translated by Nankai News Team)