The 2022 World Robot Conference, co-hosted by the People's Government of Beijing Municipality, the Ministry of Industry and Information Technology and China Association for Science and Technology, was held in Beijing from August 18 to 21. Professor Gong Ke, Director of the Academic Committee of Nankai University, Former Chairman of the World Federation of Engineering Organizations (WFEO), and Executive President of the Chinese Institute of New Generation Artificial Intelligence Development Strategies, was invited to attend the opening ceremony and moderated the academician dialogue of the Leadership Summit.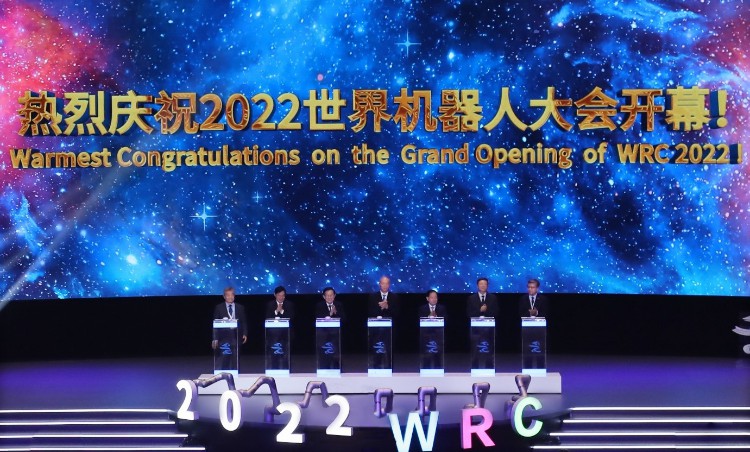 Under the theme of "Co-creation, Sharing, Consultation and Win-win", the 2022 World Robot Conference focuses on the coordinated development of the industrial chain and supply chain, and serves as a high-end cooperation and exchange platform for product display, technological innovation and ecosystem building in the global robot industry.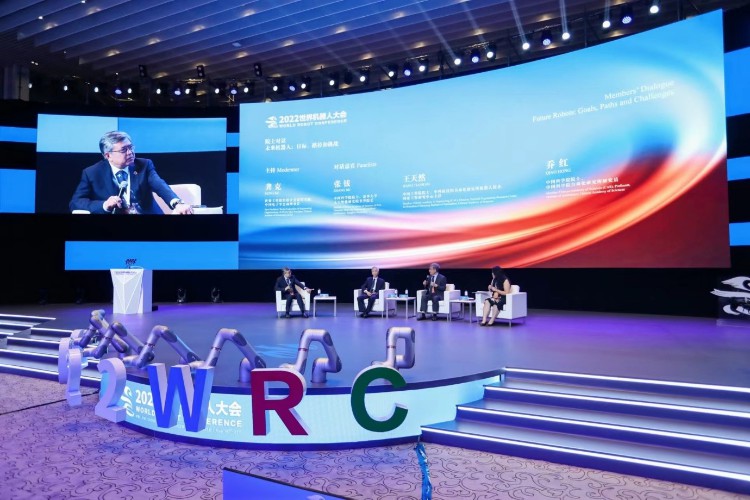 At the 2022 World Robot Conference Leadership Summit held on the 19th, Professor Gong Ke served as the moderator of the academician dialogue, in which he discussed topics such as the direction, paths and challenges of robot development with Zhang Bo, an Academician of the Chinese Academy of Sciences and Honorary Dean of the Tsinghua University Institute for Artificial Intelligence; Wang Tiantian, an Academician of the Chinese Academy of Engineering and Director of the National Engineering Research Center for Robotics of Shenyang Institute of Automation of the CAS; and Qiao Hong, an Academician of the Chinese Academy of Sciences and research fellow with the Institute of Automation of the Chinese Academy of Sciences.
It is reported that the 2022 World Robot Conference was supported by many international institutions, including the WFEO, and the International Foundation of Robotics Research. Three summits, 46 thematic forums, international bilateral and multilateral conferences and supporting activities were held. Joseph Sifakis, winner of the Turing Award in 2007, many academicians, well-known experts and industry elites were invited to share their views. More than 300 media agencies covered the conference, which attracted more than 50,000 visits, more than 24 million views for livestreamed event, and more than 350 million comments on short video platforms.
(Edited and translated by Nankai News Team)