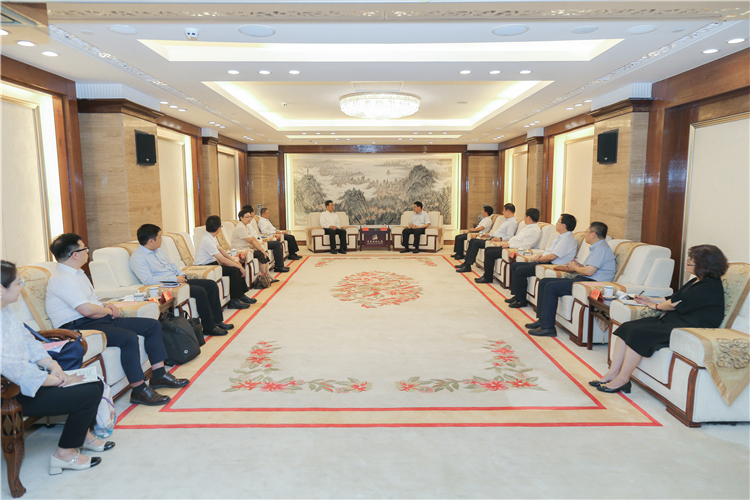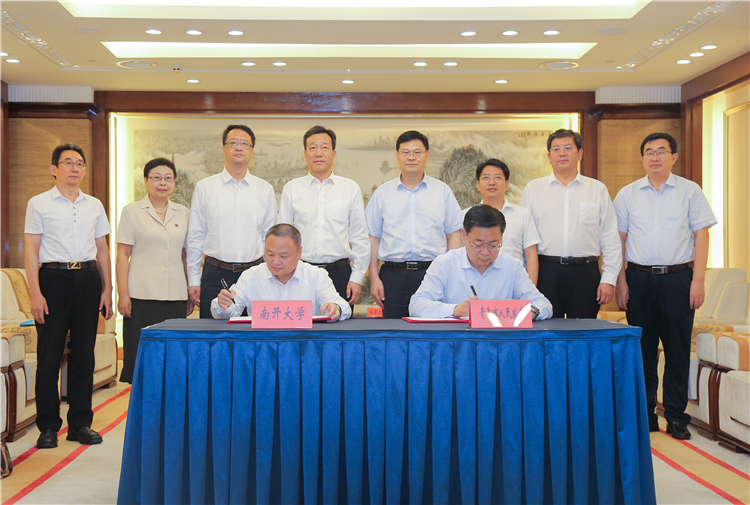 Nankai University and Qingdao Municipal Government signed a strategic cooperation agreement on the morning of August 19. Yang Qingshan, Secretary of the CPC Nankai University Committee, had talks with Zhao Haozhi, Mayor of Qingdao, and attended the signing ceremony. Nankai University leaders Li Jing and Liang Qi; Qingdao government officials Deng Yunfeng and Wang Bo also attended the meeting. Li Jing and Wang Bo signed the agreement on behalf of both parties.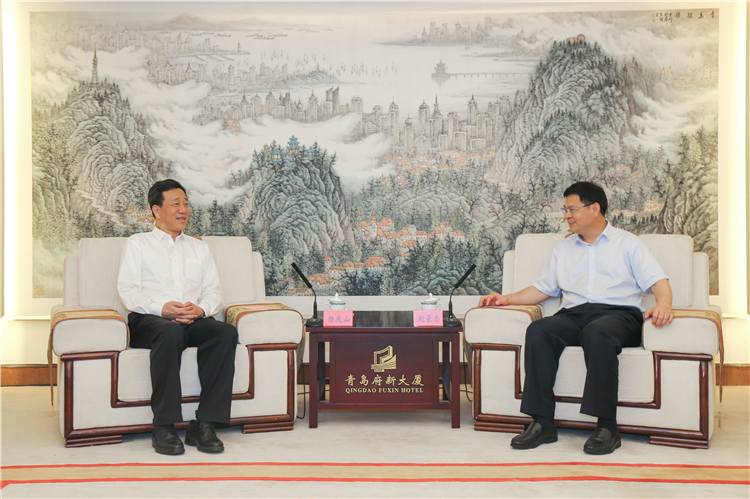 Yang Qingshan said that Qingdao plays a very important economic role in Shandong Province and even northern China. Nankai University has kept close and long-term cooperation with Shandong Province and Qingdao City and many of its graduates have made important contributions to the development of Qingdao. It is hoped that, based on the sound foundation, the cooperation between Qingdao Municipal Government and Nankai University will not only assist Nankai in becoming a world-class university but also serve as a engine for Qingdao's high-quality economic and social development by integrating the "demands" and "strengths" from the two sides.
Zhao Haozhi extended warm welcome to Nankai University delegates for expanding cooperation with Qingdao. He said that Qingdao, as a industry leading city, holds advantages in the industrial fields such as smart household appliances, high-end equipment manufacturing, new-generation information technology, and marine economy. Nankai University, as a top university in China, holds leading advantages in the fields of talent training, scientific and technological research and development, etc. It is hoped that starting with this strategic cooperation, Qingdao Municipal Government and Nankai University will further deepen cooperation through specific cooperation matters such as the establishment of entities, so as to achieve mutual benefit and reciprocity based on complementary advantages.
According to the agreement, Nankai University and Qingdao Municipal Government will center on the economic development and overall urban planning of Qingdao and the goal of becoming a world-class university of Nankai. Based on the principle of ""complementary advantages,effectiveness, and win-win cooperation", the two sides will carry out all-round cooperation in multiple forms and fields such as jointly establishing comprehensive and open entities, introducing talents, carrying out cadre exchanges, engaging in scientific research and applications, setting up think tanks, providing alumni cooperation and services, etc.
(Edited and translated by Nankai News Team)