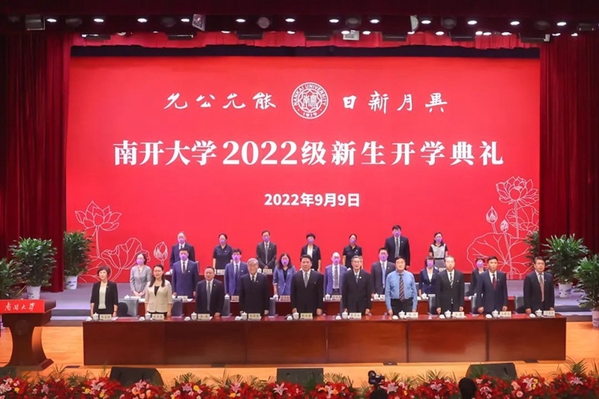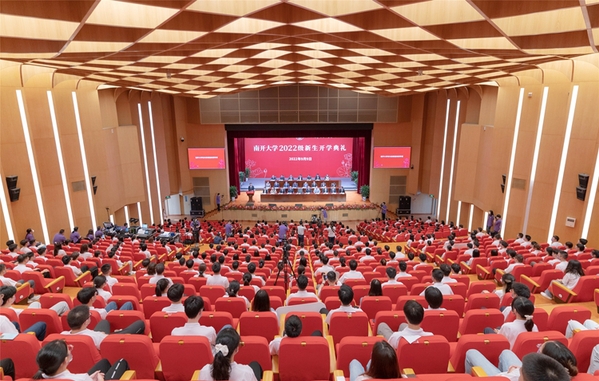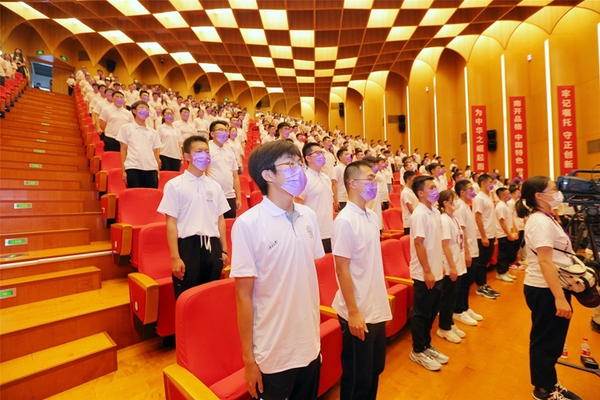 The opening ceremony for Nankai University new students enrolled in 2022 was held on September 9. NKU leaders Chen Yulu, Yang Kexin, Li Jing, Wang Lei, Zhao Meirong, and Wang Xinsheng attended the ceremony. The ceremony was moderated by Yang Kexin.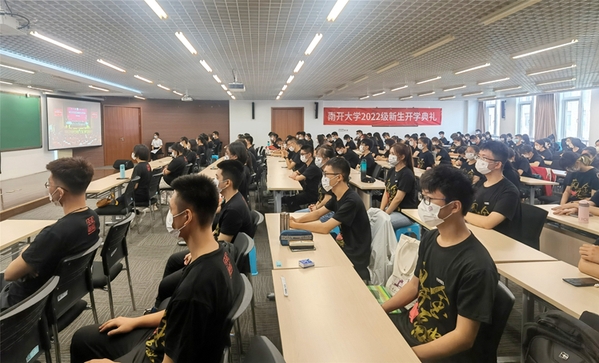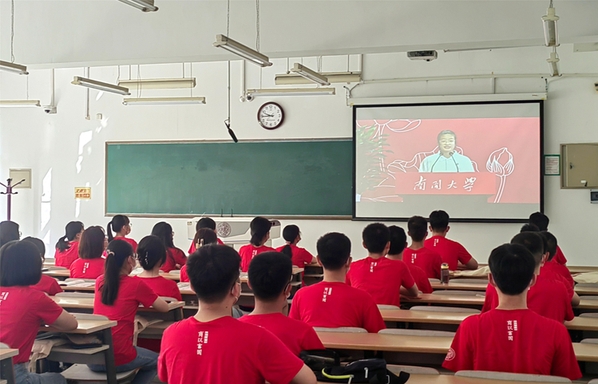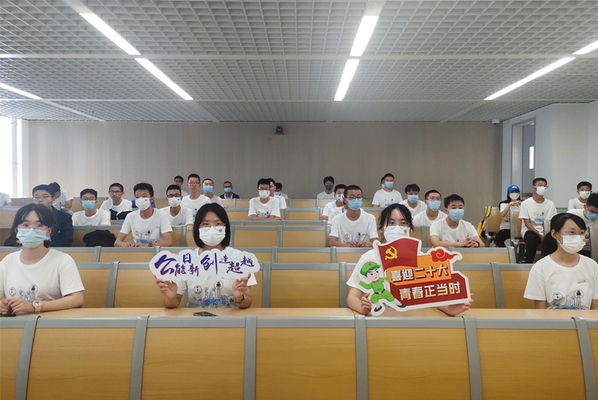 This year's opening ceremony was held offline and online simultaneously. In addition to the students at the scene, more than 10,000 faculty members, staff and students at 120 branch venues on Balitai Campus, Jinnan Campus and TEDA Campus attended the opening ceremony online.
President Chen Yulu delivered a speech entitled "Stick to Your Belief and Show Your Nankai Character". "From this day onwards, the goal of your study is not only acquiring knowledge and skills, but also taking the initiative to transform and excel yourselves in the mode of thinking, way of judging things and practical capability. In this process, you will gradually understand what you love, what you value, and the meaning of life. At the same time, your 'belief' will be forged and sublimated," said the president. "To be an NKUer, you should hold a belief for our country and the world. To be an NKUer, you should spare no effort to realize your belief through perseverance, passion, creation and transcendence. To be an NKUer, with a new look in this new era, you should make new achievements," shared the president.
Professor Li Lanbing from the College of Economic and Social Development, shared her thoughts as the representative of the faculty.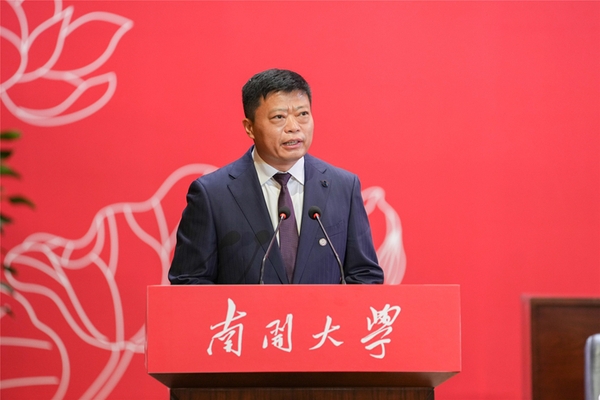 Yang Bo, who was admitted to Department of Computer Science in 1993, and now the Vice President of SUGON Information Industry Co., Ltd. and President of Tianjin Software Industry Association, shared his gains and practice with students as an alumni representative.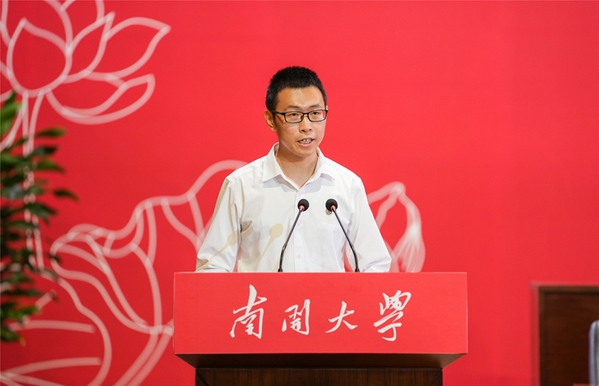 Zhang Heng, a doctoral student enrolled in 2020 for pharmacology studies at the College of Pharmacy, shared his experience at NKU as a representative of current students.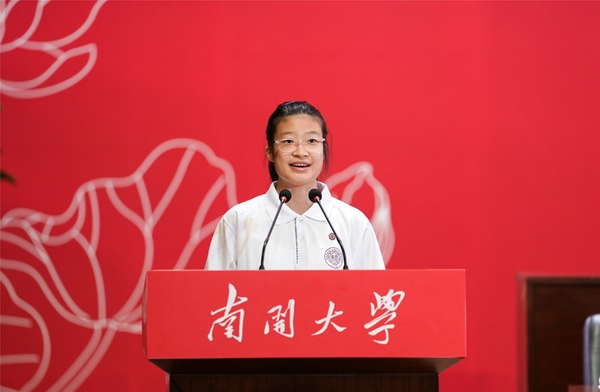 Li Fangyuan, an undergraduate majoring in Chinese language and literature, spoke as a representative of newly enrolled students.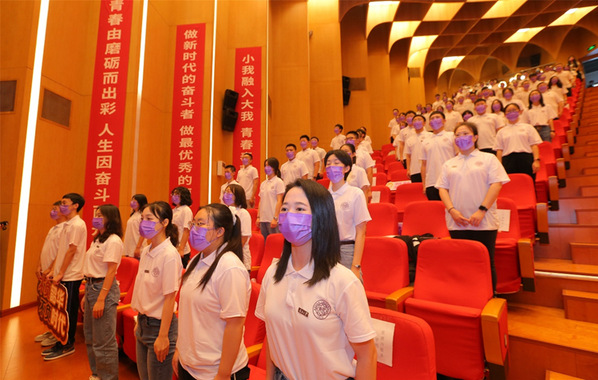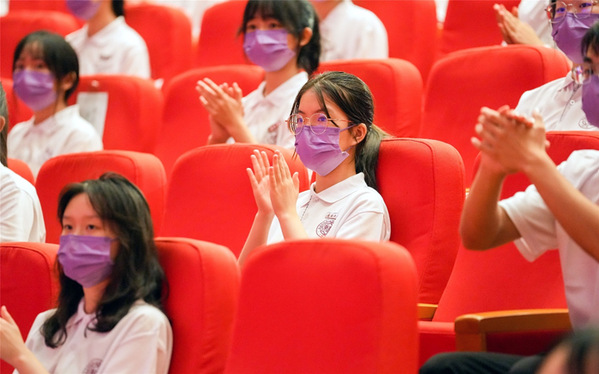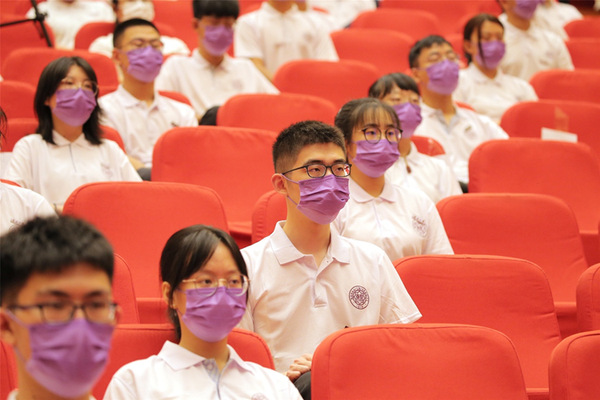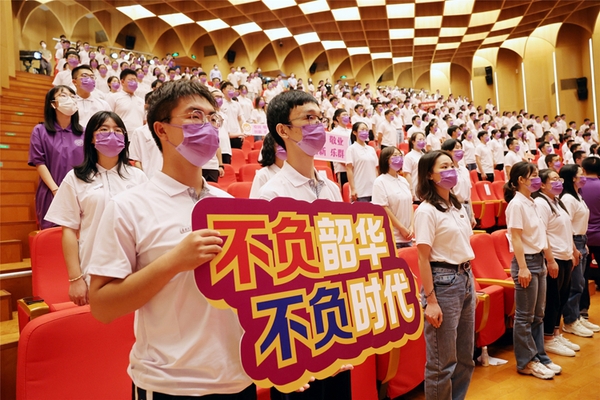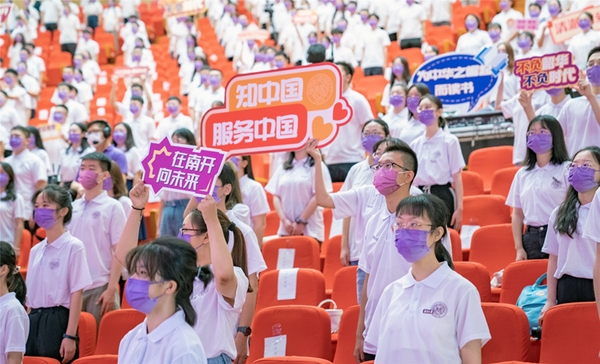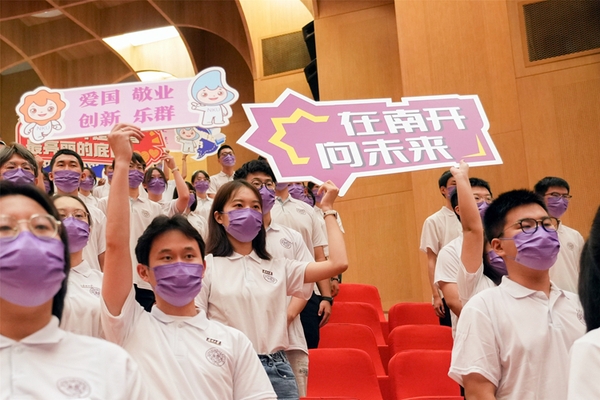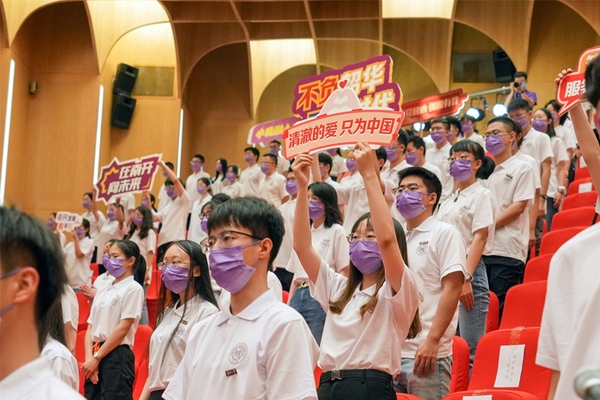 (Reporter Hao Jingqiu; photographers Zong Qiqi, Liu Dongyue, Wu Junhui, Li Qiongyu, Wang Haocheng; Edited and translated by Nankai News Team)