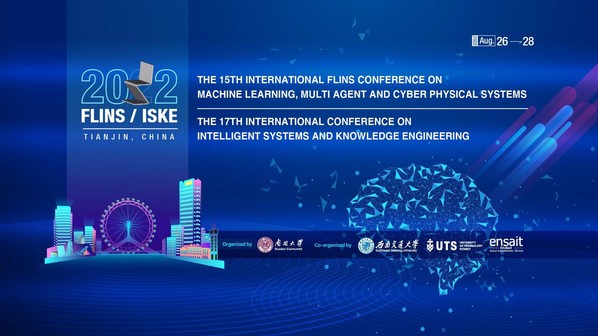 Hosted by the College of Artificial Intelligence of Nankai University and co-hosted by Southwest Jiaotong University, University of Technology Sydney and the University of Lille, the 15th International FLINS Conference on Machine Learning, Multi Agent and Cyber Physical Systems (FLINS 2022) and the 17th International Conference on Intelligent Systems and Knowledge Engineering (ISKE 2022) were held in Tianjin from August 26 to 28. Wang Lei, Vice President of Nankai University, attended the opening ceremony and delivered a welcome speech.
In his speech, Wang Lei offered sincere congratulations on the successful convening of the conference and extended a warm welcome to the guests. He said that the world is undergoing the most profound changes, and the spread of the COVID-19 pandemic has accelerated the changes in the international landscape. Universities should foster technical cooperation and enhance their capacity to defuse possible future risks. Nankai University will work with partners around the world to address risks and promote common prosperity for mankind. In his speech, Wang Lei introduced the history, international influence and current status of FLINS and ISKE conferences, and also introduced the developments of Nankai University, particularly the achievements in international exchanges and international influence it has made in recent years.
The conference consists of 7 themes. Professor Olaf Stursberg of the University of Kassel in Germany, Professor Frédéric Vanderhaegen of the Université de Valenciennes in France, Professor Gabriella Pasi of the University of Milano-Bicocca in Italy, Professor Zhao Xin of Nankai University, and Professor Kay Chen Tan of the Hong Kong Polytechnic University in China made presentations at the conference.
It is reported that the FLINS conference is held every two years since its inception 30 years ago. This is the second time that the conference is held in China. Moreover, ISKE conference is held annually, and held concurrently with the FLINS conference in the odd-numbered year. The conference attracted high-level academic papers by scholars from 16 countries regarding disciplines such as mathematics, information science and engineering, as well as in the fields such as uncertainty decision-making, intelligent systems, data analysis and knowledge engineering. The conference covered many new areas including machine learning-based intelligent systems, multi-agent systems, sustainable development, knowledge engineering, supply chain and production optimization, evaluation systems and performance analysis, as well as risk and safety management.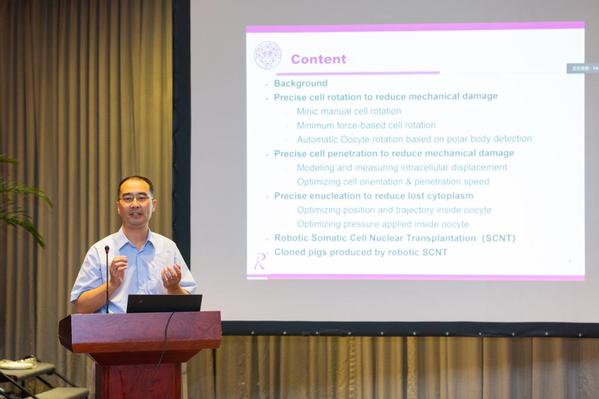 (Edited and translated by Nankai News Team)