The results of the 17th National Science and Technology Award for Young Scientists were announced on November 12. Professor Cheng Fangyi of the College of Chemistry of Nankai University is one of the winners.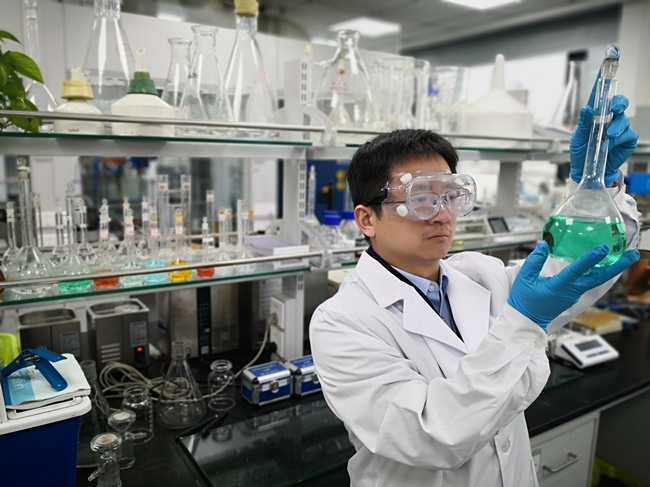 Professor Cheng Fangyi is a doctoral supervisor, and Deputy Dean of the College of Chemistry at Nankai University. His research interest is energy and materials chemistry. He has made remarkable achievements in the strategy for preparation of non-integral electrode materials, structure regulation, reaction mechanism, structure-activity relationship, law of performance enhancement, etc., and has published over 200 papers, which have been cited more than 26,000 times (SCI). He has obtained over ten invention patents, and cooperated with many enterprises in the application and development of electrode materials.
He has been consecutively selected as a Clarivate's Highly Cited Researcher and Elsevier's Highly Cited Chinese Researcher. He won awards such as the 2017 Chinese Chemical Society's Youth Chemistry Award, and 2019 China Electrochemistry Youth Award. He serves as the Deputy Editor-in-chief or member of the editorial board for several journals, and concurrently is the Secretary-General of the Chinese Society of Electrochemistry and members of a number of specialized committees.
The National Science and Technology Award for Young Scientists, which is held every two years, is presented to no more than 100 winners each session. It is intended to grant honors and rewards to young science and technology talents who have made outstanding contributions to the economic development, social progress and technological innovation, and also to arouse their passion for innovation, creation and entrepreneurship.
(Edited and translated by Nankai News Team)