Recently, a research team including faculty and students of NKU proposed a soft robot based on the paper folding structure, and explored its structural design and system modeling. The related paper titled "Design and Analysis of a Yoshimura Continuum Actuator" won the John Billingsley Best Conference Paper Award at the 28th IEEE International Conference on Mechatronics and Machine Vision in Practice (M2VIP). The work was jointly completed by postgraduate student Zhang Jingyu, doctoral student Chen Jie et al., with Professor Han Jianda and Dr. Dang Yu as the supervisors from the College of Artificial Intelligence of NKU.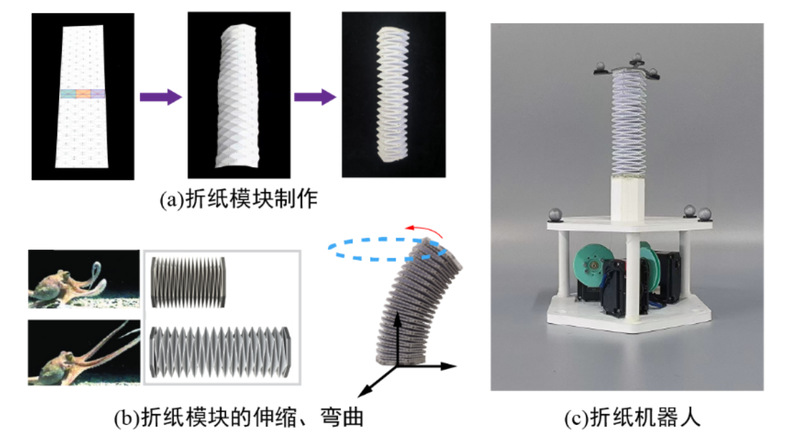 The soft robot, resembling the accordion in structure, adopts typical patterns in traditional origami art. It controls the rotation of the motor to realize the movements of paper folding modules, such as extension, contraction and bending. Unlike traditional rigid robots, the soft robot has good pliability, flexibility and scalability, and can provide innovative solutions in man-machine integration, medical care, industrial sector, special applications and other fields. At the same time, the soft robot is expected to be used in combination with cutting-edge technologies such as advanced materials and flexible sensors to realize practical applications.
IEEE M2VIP is short for IEEE Conference on Mechatronics and Machine Vision in Practice. It is reported that this award is established for the first time, named after the founder of the conference, Professor John Billingsley, and in recognition of the best conference papers in the field of mechatronics and machine vision.
(Edited and translated by Nankai News Team)