On June 23, the Degree Awarding and Graduate Graduation Ceremony for joint master degree programs in international economic and trade relations, hospital management as well as educational leadership and management run by Flinders University and Nankai University took place at the Sports Center of Balitai Campus, Nankai University. Chen Yulu, President of Nankai University, and Colin Stirling, President of Flinders University, attended the ceremony.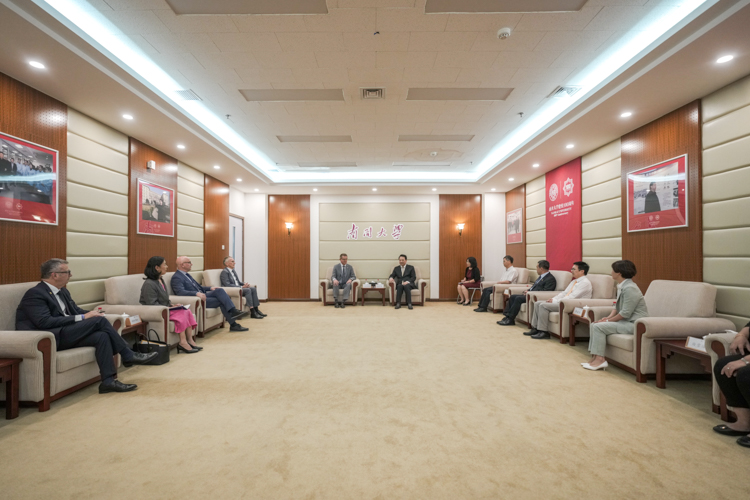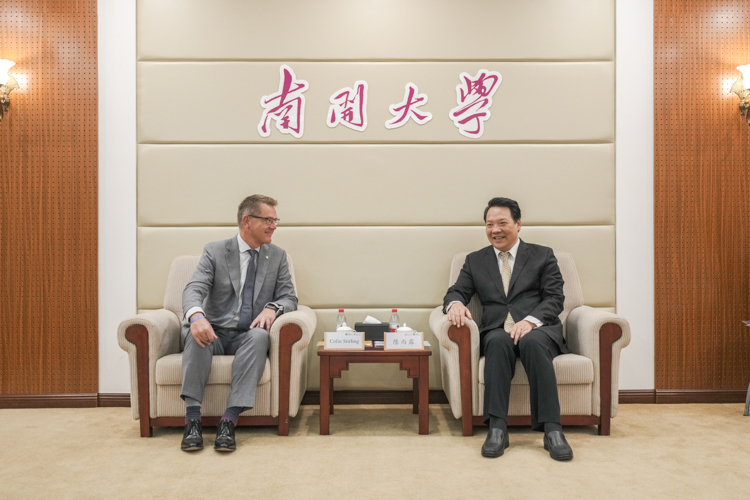 Before the ceremony, Chen Yulu met with Colin Stirling and his entourage, and discussed the cooperation between the two universities.
Chen Yulu extended welcome to Colin Stirling and his entourage. He said that over the past 23 years, Nankai University and Flinders University have produced positive results in joint student training, international academic exchanges, international cooperation in scientific research, etc. In particular, when the COVID-19 pandemic broke out, the two universities worked together to overcome difficulties and carried out the cooperation projects as scheduled. He hoped that the two sides would foster cooperation in more areas, explore the post-COVID-19 training mode of high-level management personnel in the fields of public health management, international trade and education modernization, and compose a new chapter in bilateral exchanges and cooperation.
Colin Stirling reviewed the history of Flinders University, and spoke highly of the bilateral cooperation. He mentioned that both sides had made great efforts in the past three years when a host of difficulties came in teaching and administration. He expressed heartfelt gratitude to Nankai University for its strong support. Colin Stirling hoped that the two universities would further carry out more wide-ranging and in-depth exchanges and cooperation in the new period, and produce more results in education and scientific research.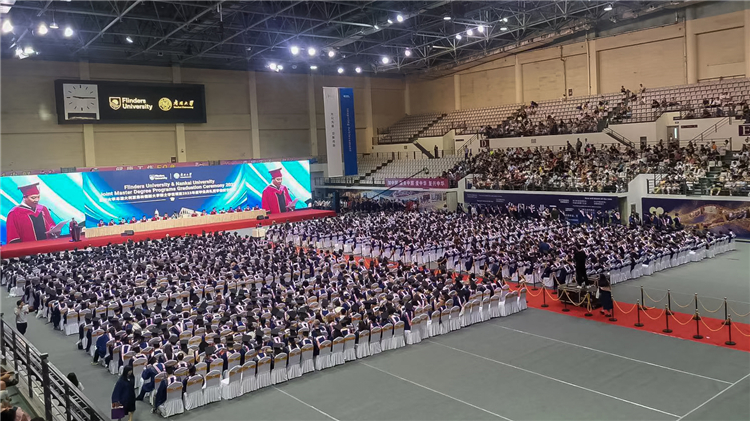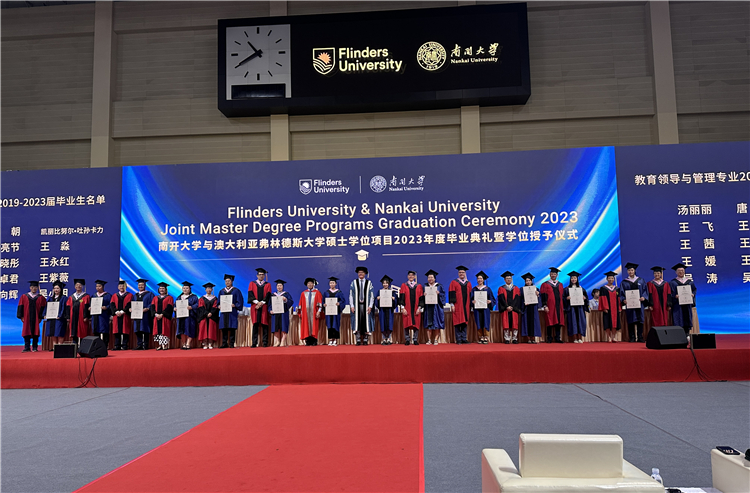 After the talks, the Degree Awarding and Graduate Graduation Ceremony was held. There were 1,547 graduates, over 1,200 family members and representatives of teachers from the two universities attending the ceremony.
Founded in Adelaide, South Australia, in 1966, Flinders University is a member of the Innovative Research Universities (IRU) of Australia. As one of Australia's top universities, Flinders University is a dynamic, modern and enterprising university, has been a center of inspiring achievement, and is known worldwide for its teaching and research excellence.
In 2000, 2003 and 2012, Nankai University collaborated with Flinders University to offer joint master's degree programs in international economic and trade relations, hospital management and educational leadership and management. Up to now, the two sides have successfully held 34, 31 and 14 sessions for each subject, and trained more than 9,300 students.